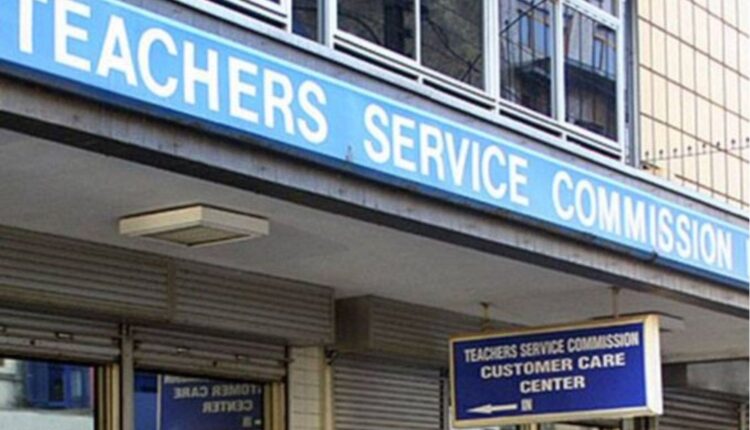 TSC Recruitment Requirements For Teachers in Kenya
This is an outline of TSC recruitment requirements for teachers who would like to be hired by the Teachers Service Commission in Kenya.
Before being hired by the Teachers Service Commission (TSC) of Kenya, primary and secondary teachers in Kenya must fulfill certain recruitment standards.
The TSC is in charge of finding and hiring registered teachers, sending them to different institutions, promoting and moving them about, enforcing discipline against them, and—most importantly—providing them with uniform terms and conditions of employment.
You must fulfill the following qualifications if you are a graduate and hope to work with TSC as a teacher.
1. You must be a citizen of Kenya.
2. You must be under 45 years of age.
3. In accordance with Section 23 of the Teachers Service Commission Act 2012, you must be registered as a teacher. Those without registration certificates must affix a printout of their online registration or a copy of their payment receipt.
4. You must possess authentic academic and professional certificates.
Certificates CPE/KCPE
Certificates KCE/KCSE ( include first attempt certificate if repeated)
School Leaving Certificates with a PTE Certificate
Candidates who lack academic and professional credentials must provide proof that they have applied for KNEC confirmation, and it is the owners of the concerned teacher's responsibility to follow up with KNEC within 14 days.
Read Complete Guide to TSC Vacancies Applications Online
Graduate Teachers 
Graduate teachers must meet the following qualifications.
A minimum of two principles and one subsidiary pass at "A" Level, or a minimum mean score of C+ in KCSE and C+ in each of the two teaching topics.
a bachelor's degree in education with two teaching specialties
Bachelor's degree in education combined with two teaching subjects or in education combined with an arts degree.
They must also have completed a diploma in education or the A-Level system in the relevant fields and hold a bachelor's degree in education with a mean grade of C Plain and C Plain in the two teaching subjects at KCSE.
For students who finished the course before December 31, 2015, bridging or pre-university certifications may be taken into consideration.
Diploma Teachers 
Education degree from a reputable teacher-training program
A C+ or better on the KCSE, with a credit pass in each of the two teaching courses, or an A-level minimum of 1 principle and 2 subsidiaries.
Consideration is given to diploma teachers who graduated in 2008 or earlier with a mean grade of C plain and C plain subject grades.
Technical Teachers
A minimum of 1 principle and 2 subsidiaries at A-level or a minimum mean grade of C+ at KCSE is required for applicants.
A Bachelor of Science in any pertinent technical area or course OR a Bachelor of Education Technology degree (Bed Tech).
Advanced certification in a technical field
A technical course diploma
You should possess a Kenya Technical Teachers College diploma or a postgraduate degree in education (PDGE) from an accredited institution.
The applicant for TVET Institutions must possess at least a higher certificate or degree in technical education.
Candidates who have progressed through certificate, diploma, higher diploma, or degree programs but applied for technical subjects at TVET institutions and have received a mean grade of C- are eligible for employment in TVET institutions.
Blind and hearing-impaired people with disabilities are admitted for training with a mean grade of C plain and C plain in two teaching subjects, making them employable.
For candidates with special needs education training, KSL and Braille are regarded as teaching topics, i.e., biology/KSL, geography/Braille, making them employable.
Things to note
Regardless of completing a Post Graduate Diploma in education and enhancement, candidates whose training is in subjects that are not included in the Kenyan Curriculum are ineligible for employment.
Business studies and CRE/IRE positions accept applications from candidates with Economics/Accounting, Social Education, and Ethics, respectively.
Teachers with diplomas in English or other topics are eligible to work as teachers of literature.
All applicants, with the exception of those who studied agriculture, business studies, home science, or computers, must have taken the two teaching topics at KCSE. For those who did not study business studies and computers, a C+ in mathematics is required for the KCSE. Anyone who did not major in agriculture or home science at KCSE must have received at least a C+ in biology.
Graduate instructors must have completed at least 8 course units in each of their teaching specialties.
Candidates who have transcripts or improvement certificates from accredited universities are eligible for employment.
Applicants who were previously employed under contract, terminated for having insufficient units in their subject areas of instruction, and who have since earned enhancement certificates, may apply.
Those who meet the requirements and are employed by other branches of the government are entitled to apply.
Read Top 10 Most Marketable TSC Subject Combinations
b) Teachers over the age of 45 can apply to be hired on a contract basis.
Such teachers will be hired on a three-year contract that is renewable based on performance.
These contract teachers will not be able to work past the age of 65.
Applicants for positions in primary schools must have a P1 certificate. Interested candidates should submit all relevant academic and professional documents to the TSC County Director in the county where a vacancy has been advertised. Successful candidates are sent anywhere in the country to serve.
Applicants for positions in Secondary Schools must have at least a Diploma in Education Certificate. Interested candidates should apply to the Secretary, Board of Management of the school where a vacancy has been advertised, and a copy of their application should be sent to the TSC County Director.
Please keep in mind that in this exercise, the Teachers Service Commission only deals with TSC County Directors and Boards of Management. The Commission will NOT consider direct applications.
For more information, applicants are advised to:
a) visit the TSC website for detailed information on available vacancies in sub-counties and schools/institutions;
b) visit the TSC office in the county or sub-county of their choice.