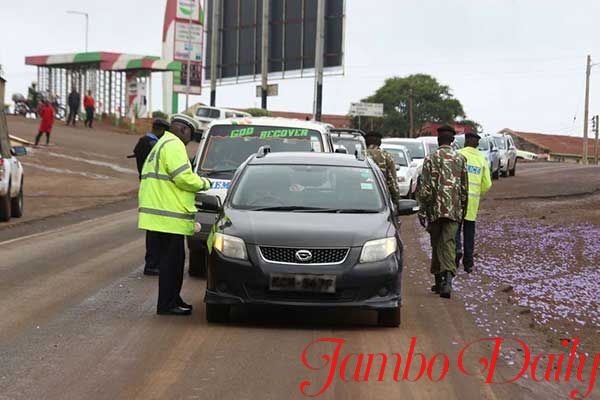 Traffic Offences and penalties you pay for each in Kenya
This article enlightemns you on traffic offences and penalties you pay for each in Kenya.  On Kenyan roadways, accidents pose a serious problem because fatalities are frequently reported.
The National Transport and Safety Authority (NTSA) has compiled a registry of all traffic infractions in an effort to reduce the frequency of the nearly daily traffic accidents.
Both drivers and passengers may be in legal jeopardy as a result of these offences. There are many repercussions and penalties for each of them.
Jambo Daily has compiled a list of all the traffic offences and penalties you could incur for committing each of them.
Driver Traffic offences and penalties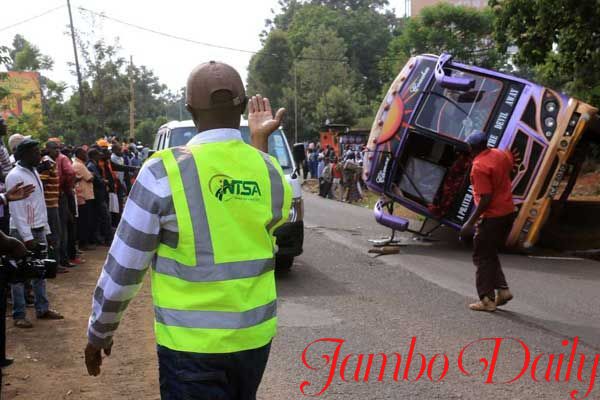 As a motorist, below are some penalizations that might be imposed on you:
1. A learner without the "L" sign
A Ksh. 1,000 fine is applicable if you have just graduated from driving school and fail to display the obligatory "L" sign on the back and front of your car. The traffic laws of Kenya, section 12(1) (b), states that this signage is essential and beneficial to other road users.
2. Making phone calls/Texts
Talking on the phone or sending texts while operating a vehicle is prohibited. You might occasionally become distracted by this and make mistakes as a result. When caught, a Ksh. 2,000 fine is assessed by the police.
3. Dropping and picking passengers at undesignated places
A motorist has broken the law when they purposefully stop to drop or pick up more commuters at unlicensed terminals and bus stops. According to Rule 56A (1), he or she shall pay a total of Ksh. 3,000.
4. Driver badges and uniform
In the automobile, matatu, or bus, all drivers should be wearing legally recognized clothing, have identification, and be pictured. The penalty for breaking this law is a levy of Ksh. 3,000.
5. Insurance
When traveling, you should always take your insurance certificates with you. If you are found to be without it, you risk spending a number of years or months in jail or having to pay Ksh. 100,000.
6. Driving license
If you have one, stick to the car classes you took in school. Failure to do so results in a Ksh 7,000 fine.A Ksh. 1,000 levy is applied if you don't renew your license after the expiration date. Additionally, you must always have this paperwork on hand because failing to do so will be a felony that carries a Ksh. 1,000 fine. Unqualified people who lack the necessary paperwork must pay Ksh. 7,000.
7. PSV unauthorized drivers
You will be fined Ksh 5,000 if you let anyone operate an unauthorized PSV. According to sections 12(1) and (14) you must always be behind the wheel.
If you are discovered ignoring traffic signs, you will be instantly charged Ksh. 3,000.
8. Traffic signs and police
There is a Ksh 5,000 fee for driving on pedestrian footpaths. Those who disobey verbal or visual traffic police instructions will be fined Ksh. 3,000. A Ksh 5,000 fine will be applied if you don't stop when directed to do so.
9. Over speeding
At first, NTSA fines were set up so that anyone who exceeded the speed limit by 1 to 5 km/hr had to pay Ksh 500. Ksh 3,000 was levied for outstrips between 6 and 10 km/hr, and Ksh 6,000 for outstrips between 11 and 15 km/hr. You would have to pay Ksh. 10,000 for everything above this.
With the revised rates, exceeding the limit by 1 to 5 km/h will result in a warning. Those who are found going over the speed limit by 6 to 10 km/hr must pay Ksh 500, and for 11 to 15 km/hr, Ksh 5,000. If you go over 16 to 20 km/h, you must pay a charge of Ksh 10,000.
Vehicle condition Traffic offences and penalties
Any automobile that doesn't meet the set standards will be charged with the following:
1. Non-designated PSV vehicles
If you are seen running a Nissan, a matatu, or a bus that is not properly labeled in accordance with its operating route, you will be fined Ksh 5,000.
2. Seat belts
The use of seat belts is subject to particular regulations. If your PSV is missing them, you as the owner are responsible for paying Ksh. 1,000 each seat. 14 seats without seat belts will cost you a total of Ksh. 14,000, assuming that they all lack them.
3. Lifesaver and fire extinguisher
In the event of a breakdown, all cars ought to have reflective warning signs, often known as lifesavers. The absence of these results in a Ksh 2,000 fine. A fine of Ksh 2,000 is imposed for failure to have a fire extinguisher or fire kit.
4. Speed governors
Only passenger service cars and other business vehicles are covered. Vehicles that violate the posted speed limit guidelines are subject to a Ksh 2,000 fine.
5. PSV with tinted windows
Nissans, matatus, and commercial buses shouldn't have tinted windows. It is a traffic infraction that carries a charge of Ksh. 10,000.
6. Number plates
A vehicle that lacks identifying plates or has plates that are present but are wrongly fastened is subject to a Ksh. 10,000 fine.
PSV conductors' traffic offences and penalties
You must abide by all the rules as a conductor; otherwise, you will be subject to the following fines:
1. Seat belts
Make sure it is in usable condition and that you wear it all the time. If you violate the provisions of Sections 22A(5) and 22A(6) of the Traffic Rules in Kenya Act, you will be fined Ksh. 500.
2. Hanging on matatu doors
This law tries to control conductors who frequently cling to transit doors. Anyone caught traveling with any part of their body outside the vehicle will be charged Ksh 1,000.
3. Touting
Ballyhooing is against the law since the majority of passengers find it distracting. A Ksh 3,000 fine is imposed for it.
4. Special identifications and uniforms
If you are found operating a conductor vehicle without the proper attire and a badge, you must pay Ksh. 3,000 immediately.
Passenger traffic offences and penalties
The following penalties will apply to anyone breaking any of the laws above when getting into a public or private vehicle.
1. Seat belt
You must immediately pay a fine of Ksh. 500 if you are found traveling without wearing this, and only then will you be permitted to continue your trip. When approaching a roadside inspection station, don't just buckle up. In order to protect your safety, make this a routine.
2. Alighting and boarding from undesignated stops
Commuters who enter and exit a vehicle from unlicensed bus stops and terminals must deal with the repercussions much like PSV drivers do. These traffic offenders just have to pay Ksh. 1,000 straightaway, unlike drivers.
Read, Most Expensive Roads in Kenya.
Bodaboda traffic rules and penalties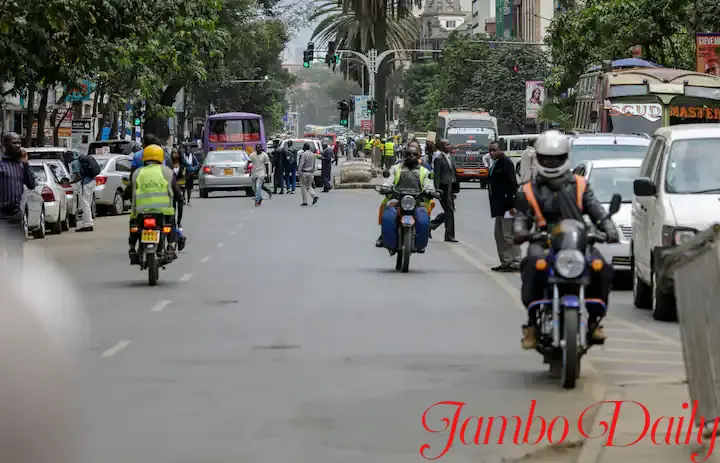 In addition to some of the aforementioned regulations, bodaboda riders and passengers need always wear safety gear including reflectors. If you are found to be lacking any of these, you must pay a fine of Ksh. 1,000.
Pedestrian traffic offences and penalties
Additionally, pedestrians have not been exempt. Those who are caught walking in prohibited places, such as across the street without using a footprint, must fined Ksh 500 for obstructing a vehicle's free flow.
How to pay traffic offences cash bails
Bail payments in cash should be made through M-Pesa, KCB Mtaani, or any KCB Bank in your area. There will be a receipt given in exchange. The officers will direct you when you are caught, so you shouldn't worry about the pay bill number or the account number.
If you deny the charges, you will be given the all-clear to carry on your travel. But you'll need to show up in court on the scheduled day and time. If not, a warrant for your arrest will be issued.
The new traffic infractions and penalties in Kenya will help to lessen reckless driving on the country's highways. This will drastically cut down on both the fatalities and the infamous police bribing.
Disclaimer! It should be noted that traffic violations and the punishments meted out to violators are subject to change. As a result, it is advised to stay current with knowledge.