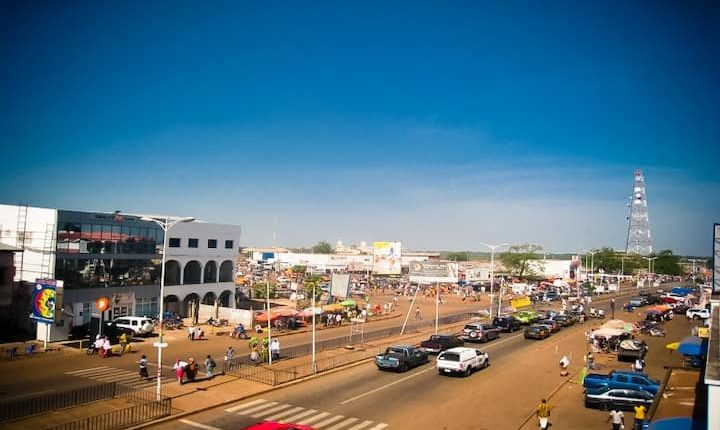 Top 10 Cleanest Cities in Africa
Some of the cleanest cities in Africa provide citizens with sustainable growth, lucrative agriculture, and clean air. These states prioritize cleanliness, which has contributed to this. Therefore, it should come as no surprise that the cleanest cities in Africa have programs to remove solid waste and have established regulations to reduce pollution.
Everyone wants to live in a hygienic atmosphere. However, there are many areas of the world that deal with a variety of pollution forms. These towns and communities are overrun by corpora waste, highly contaminated water sources, bad air, and improperly set up sewage systems.
Overall, this appears negative, harmful, and prejudiced. Nevertheless, each continent—including Africa—has a few pristine, green, unpolluted cities that are also healthy.
Top 10 Cleanest Cities in Africa
The 15 cleanest cities in Africa are listed below. By visiting them, you will learn about a fresh, unexpected, and thrilling continent with spotless spots.
1. Kigali- Rwanda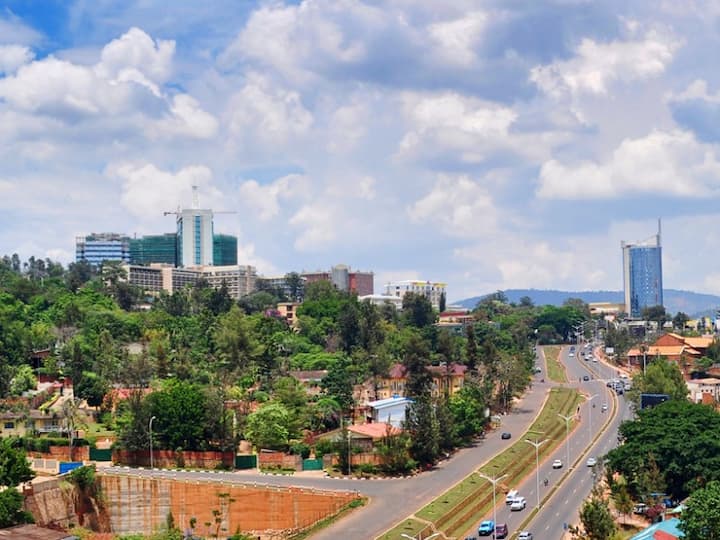 Is Kigali Africa's cleanest city? The capital city of Rwanda is now recognized as the continent's cleanest urban area. It establishes a high bar for the majority of the communities on the continent to meet. It is also a superb illustration of how maintaining a clean capital changes the world. There is a cost associated with its title as the cleanest city in the world.
It can be difficult for immigrants to maintain their high-level lifestyle. Throwing trash out of your car while driving in the capital is scandalous. The behavior is frowned upon! Plastic bag usage is also prohibited. Kigali spends a lot of money on cleaning services, and most of the businesses that provide them are open around the clock.
2. Windhoek- Namibia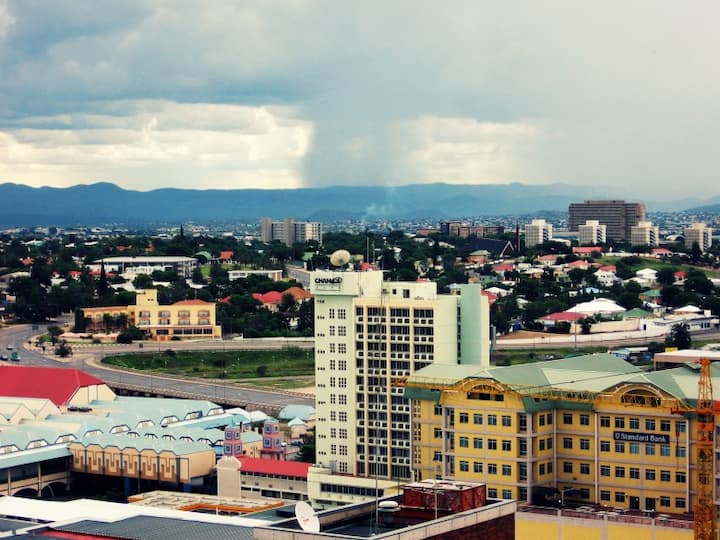 The capital of Namibia features clean streets, public amenities, and modern German-inspired architecture. To maintain its surroundings clean, Windhoek has employed creative strategies, like involving the neighborhood communities in solid waste management.
Read Bola Tinubu Declared Nigerias President-Elect
The nation's Solid Garbage Management organization has also developed ground-breaking strategies for actively recycling garbage. It is now the second-cleanest city in Africa as a result. According to reports, the capital is generally safe, well-kept, and pleasant to stroll through. Good highways and rail lines, like The Desert Express, feature interesting stops throughout their routes and lessen city congestion.
3. Accra- Ghana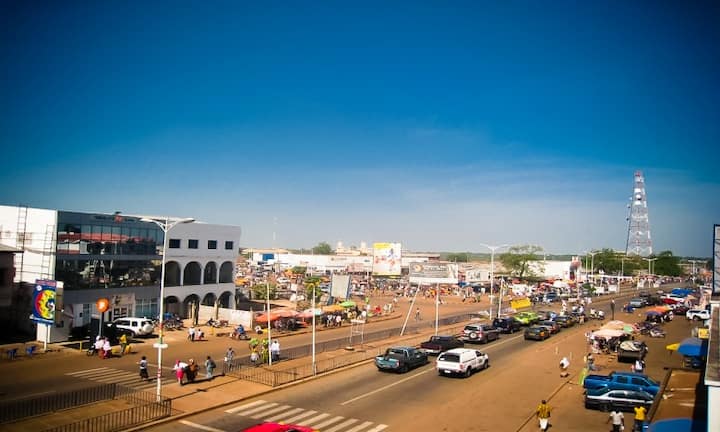 One of Africa's coastal cities with consistently clean and healthy surroundings is Accra. The urban region is proud of its well-kept avenues, special gardens, and parks. The Environmental Committee, which is in charge of handling ecological projects, public hygiene, and rehabilitation, deserves credit for Accra's ranking as one of the cleanest cities in Africa.
4. Gaborone- Botswana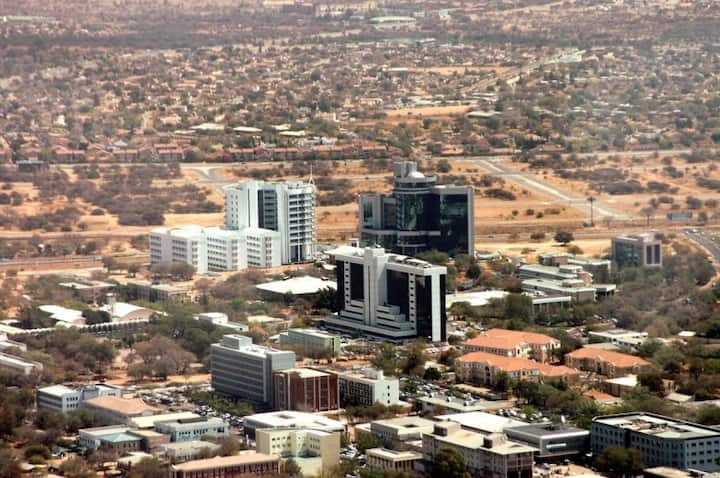 Gaborone has a solid reputation for being a peaceful, politically stable, and economically powerful city. It is well known for producing diamonds on a global scale. Despite being small, the city is quite contemporary, global, and exciting. The Gaborone City Council, which is in charge of developing new projects and programs to keep the city clean, actively manages it.
The board has been effective in keeping the city clean by overseeing the regular collection of solid waste, composting, and recycling. It has helped the community learn how to reduce, recycle, reuse, and dispose of waste while also enforcing some rules. You will be impressed by Gaborone's parks, vibrant gardens, and a patchwork of trees by the roadways that offer fresh air and shade if you visit.
5. Dar es Salaam – Tanzania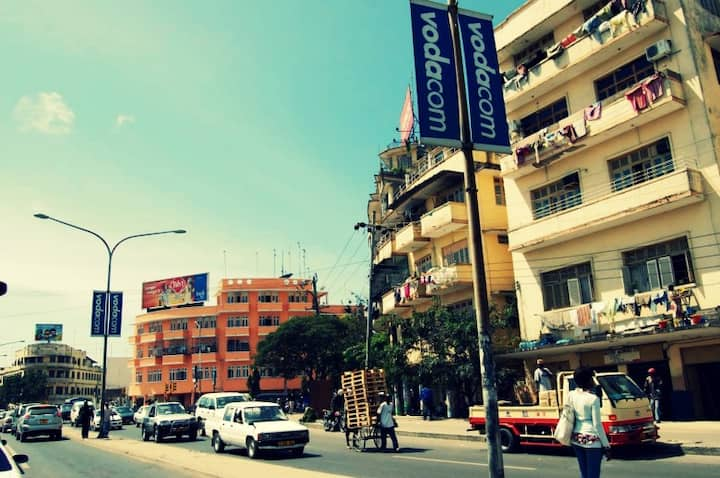 Tanzania's political and commercial hub is in Dar es Salaam. It is the biggest city in the nation and is located on the Indian Ocean. Despite being an older town, it is one of the continent's cleanest cities.
Currently, planted trees and a few shrubs cover half of Dar es Salaam, excitedly absorbing all the carbon dioxide in the air and releasing significant amounts of oxygen into the surrounding area.
The regional government has implemented efforts to guarantee the daily removal of industrial and home waste. Reservoirs are given significant weight as debris, and stored silt is periodically removed.
6. Johannesburg – South Africa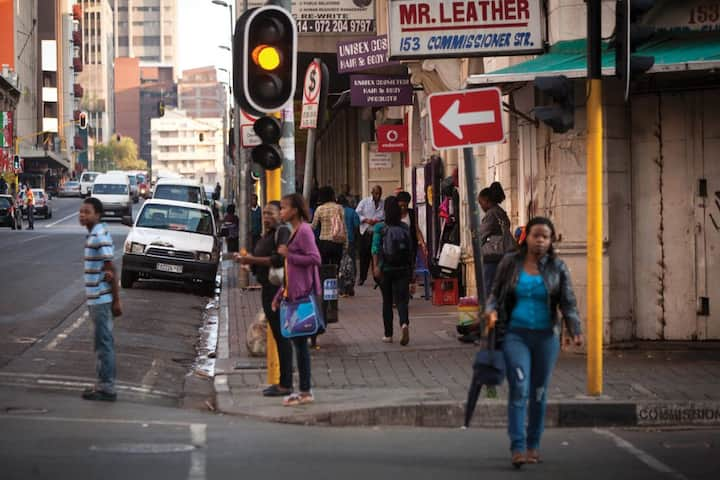 Johannesburg, also referred to as Joburg, is the most pristine metropolis in South Africa. Surprisingly, it ranks among the top 50 most populous cities worldwide. The capital of the province of Gauteng is naturally beautiful because there are well-kept orchards everywhere. This contemporary African conurbation is also home to a broad variety of lush parks, gardens, big buildings, and peaceful streets.
The city in South Africa has been able to lead a path of environmental foresight because of the establishment of quick transportation networks and recycling initiatives. Despite being one of South Africa's most populous regions, it has repeatedly received the title of Most Environmentally Friendly Metropolitan Area. Joburg received the national title of Greenest Metropolitan City in 2017.
The municipality used to be well-known for its high levels of industrial waste, pollution, and traffic. But recently, the administration has increased its efforts to guarantee that residents live in a hygienic and clean environment.
7. Port Louis- Mauritius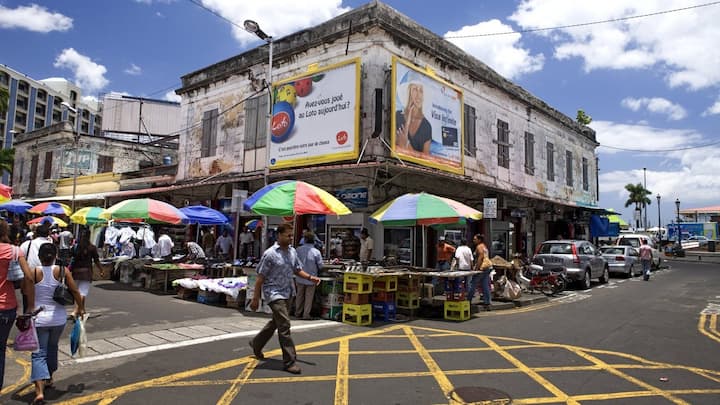 The capital and largest city of Mauritius is this lovely place. In addition, it serves as a political, economic, and cultural hub. The Port Louis Municipal City Council oversees the amazingly clean and modern monuments and structures that make up the town. In the conurbation, the controlling body has made sure that sanitation and access to clean, fresh water are provided.
Statistics on air quality place the island only in competition with Scandinavian countries. Only the presence of gas emissions into the environment from a few utility firms decreases its overall evaluation. Surprisingly, the city has transferred responsibility for maintaining cleanliness and disposing of waste to relevant agencies like Public Health and others.
8. Tunis- Tunisia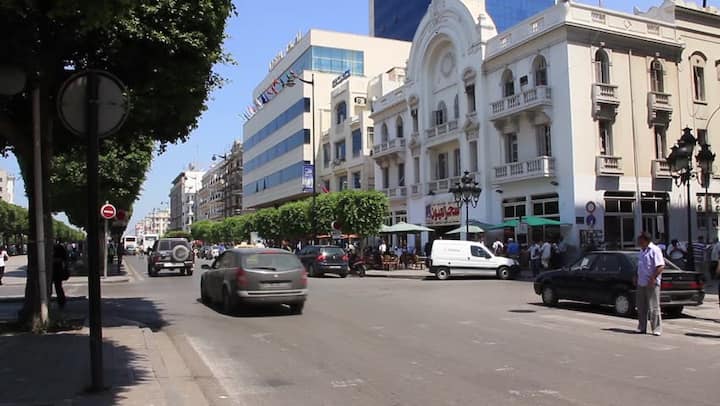 Tunis, the capital and largest city in Tunisia, is cleaner than other major cities in North Africa. The City Council actively manages trash disposal, rubbish collection, and other associated tasks.
The municipality hopes to achieve sustainable development soon by relying primarily on renewable energy sources such as solar energy, wind energy, hydroelectricity, and biofuels. This explains why Tunis is getting healthier and greener every day.
The Tunisian government has also promoted a number of innovations and community-stimulation initiatives, such as the use of electric vehicles and other fuel-efficient technology. All of these not only assist in lowering energy costs but also greenhouse gas emissions.
9. Cape Town- South Africa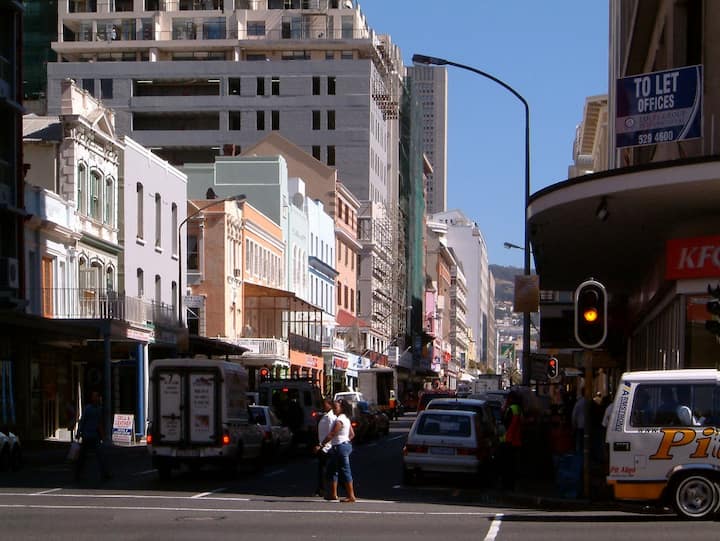 Another stunning city in South Africa that rates highly among those in Africa who understand the importance of hygienic surroundings is Cape Town. The city, which is well-known as the nation's legislative hub, is a major travel destination worldwide. The town's Solid Waste Management Department makes sure that all the roads, streets, and other public areas are spotless with the assistance of locals and visitors.
The conurbation has won numerous awards on the international stage for cleanliness and traffic-free living. You should make your way right to Cape Town if you want to see the true purity and beauty of Africa. The South African capital has incredibly low percentages of greenhouse gas emissions when compared to cities of comparable size. The presence of carbon (II) dioxide affects the air quality.
10. Nairobi- Kenya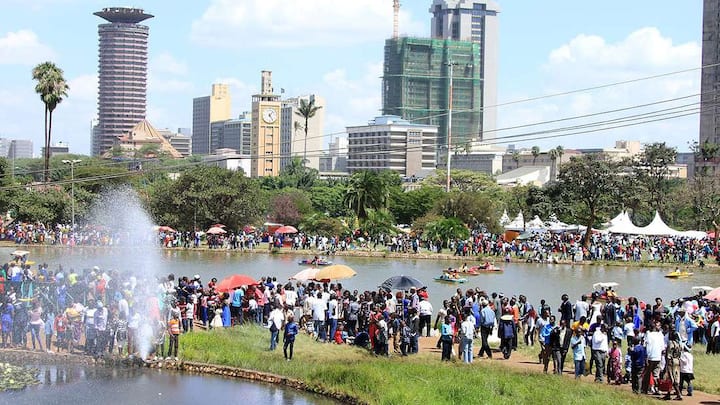 The largest city in Kenya is Nairobi, which is popularly known as the "Green City in the Sun" for its energizing combination of hills, valleys, open green spaces like Uhuru Park, and forests like the Karura Forest. As a result, the nation's capital has been dubbed one of Africa's greenest urban districts.
To reduce the horrendous vehicle congestion, the majority of Nairobi residents choose to walk, ride bicycles, or take public transportation instead of driving their own cars. In comparison to other towns of comparable size, the conurbation emits the least amount of Carbon (II) Oxide.
Nairobi residents are extremely passionate about composting and recycling rubbish, in addition to using public transportation to travel to the municipality.
Read List of 10 Interesting Things to Do in Nairobi County
Conclusion- Top 10 Cleanest Cities in Africa
The cities listed above are the cleanest in Africa. The majority of them have implemented regulations limiting pollution and trash, which has ensured that the areas are as clean as possible. Additionally, the conurbations periodically collect and deposit solid waste at authorized dump sites.