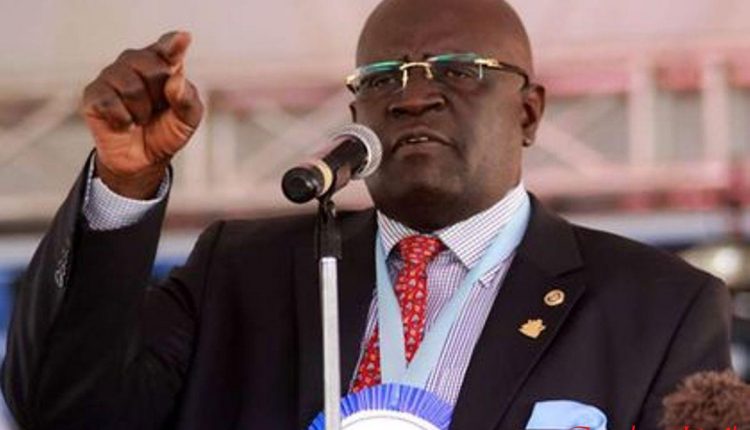 Too Fast! KCSE 2020 Results Out Today
Ministry of Education CS George Magoha is expected to release the 2020 KCSE Results today May 10, 2021. All candidates who sat for the examination will receive their results today.
In an early statement today morning, the CS communicated that he would be officially releasing the results anytime from 12.30 Am on Monday, May 10.
According to data from the Kenya National Examinations Council (KNEC), a total of 752,933 candidates were registered to sit for the 2020 KCSE exam in 10, 437 centers spread across the country.
The release of the results shall pave way for the admission of students into universities and colleges by the Central Placement Board (KUCCPS).
The marking process commenced on April 16 immediately after most of the students had completed their examination. Magoha who spoke during the start of the marking process had promised that the examination results would be out by 10 May.
Earlier on, Magoha had warned the media and social media users against speculating on when the results would be released. Speaking to the press at Starehe Boys Centre and School, during the closure of the marking process on Friday, May 7, the Cs said that his ministry would communicate when the results are ready.
The Cs will hand in the results to President Uhuru Kenyatta before announcing officially to the public. The candidates who sat for the examination shall then have a chance to view their results from the KNEC portal.
The CS has been working hard to restore sanity and integrity in the education sector since assuming office on 26 March 2019, taking over from Amina Mohammed who was moved to the education docket.
Cases of examination irregularities have reduced significantly while the examination administration process has been rectified. Unlike in earlier years when the exam papers were handled by the district education officer, nowadays the school principals are directly responsible for handling the papers.
The center managers (School Principals) collect exam papers from designated well-guarded containers every morning during the examination period. This helps to minimize cases of irregularities as the school principals are the custodians, and thus solely responsible in case of such.
Similarly, the examination marking process is a swift one; while KCPE is marked within two weeks, the marking of KCSE ought not to take more than one month.