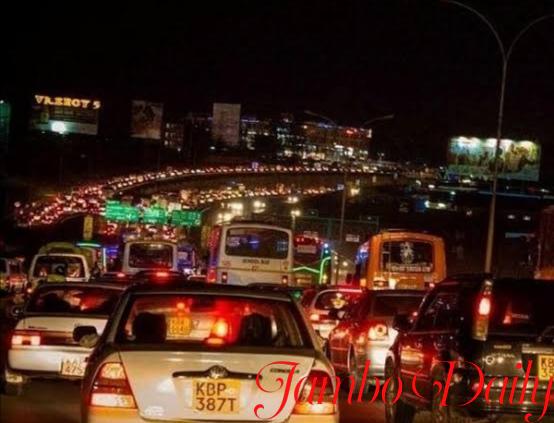 Thousands of Commuters Stuck On Thika Road After Lapse of Curfew Hours (Video)
There was a commotion at Thika Super Highway on the night of Saturday April 17 after police men barred residents from traveling to their respective destinations after 8 Pm Curfew commenced.
The police allegedly put a barrier along the highway preventing both public and private vehicles from crossing. An ambulance transporting a patient was also among the barricaded vehicles, which painted a very bad picture of impunity.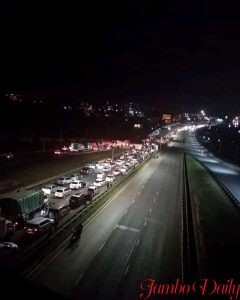 The inhuman act by the police elicited mixed reactions from the victims who took to social media to share videos and complains to the public.
Netizens reacted in disbelief citing how the government had taken its citizens at Ransom to an extent it was no longer regarding them as human beings nor caring for their rights.
However, later on the police eased their stunt orders and allowed the stuck Commuters to travel to their residences.