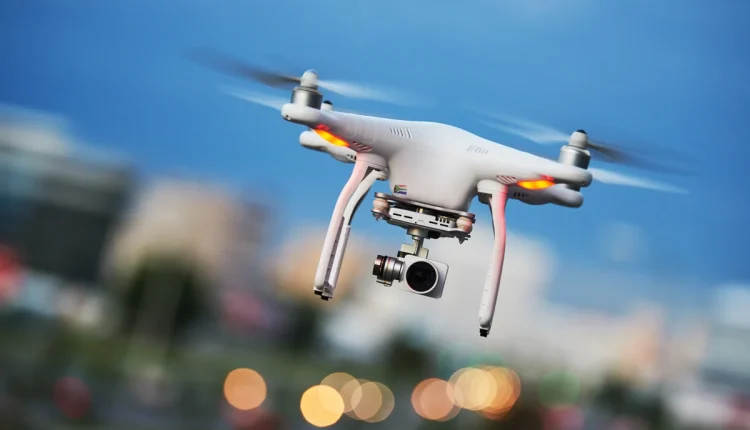 Rules to observe Before Buying a Drone in Kenya
Drones are extremely useful when it comes to photography, however, there are rules you should observe before buying a drone in Kenya.
On Monday night, March 29, 2021, a foreigner was arrested when a drone he was apparently flying accidentally entered then-Vice President William Ruto's Karen home.
Around 3 o'clock in the afternoon, Rachel Ruto, the DP's wife, observed a 37-year-old British national Hind Jeremy's drone hovering on their compound. When Mama Rachel called the police about the event, they opened an inquiry. The British national was said to be Ruto's neighbor.
According to reports, police interrogated the foreigner for allegedly entering the DP's official residence without permission and snapping pictures there.
This development led to a hot discussion revolving around drones and their usage, as well as rules and regulations when buying and using a drone.
In recent years, there has been a surge in the usage of drones for filming and content generation.
Read How to Start a Photography Business in Kenya 
Moreover, drones are employed in a number of industries, including surveillance, medicine, agriculture, and the military. Drone piloting is a popular activity and sport in Kenya.
There are rules you must follow whether you are purchasing a drone for personal or business use.
Drone purchases and use are controlled by the government through the Kenya Civil and Aviation Authority since they are regarded as unmanned aircraft (KCAA).
The KCAA is the only place where drones can be registered, and only Kenyan nationals are eligible to do so. Only local owners are able to hire drones for foreigners.
Identity documents, a police clearance certificate, company registration, a photo of the drone, and a circuit diagram are needed in order to register.
Once your drone has been registered, you should apply for a KCAA flying permit.
An identity passport, a clear image of the drone's serial number, and safety documentation with information on what to do in an emergency is required in order to apply for licenses.
Read Best Film Production Schools In Kenya
You need a pilot to obtain a Remote Aircraft Operator's Certificate (ROC) from the Authority if you intend to operate the drone for business purposes.
Drones may not be flown by pilots above 400 feet (120 meters) or within 164 feet (50 meters) of any individual, vessel, or vehicle that is not a part of the activity.
Moreover, drones are not permitted in high-security zones where photographing is forbidden. The State House, all state lodges, police stations, military barracks, and diplomatic facilities are included in this list.