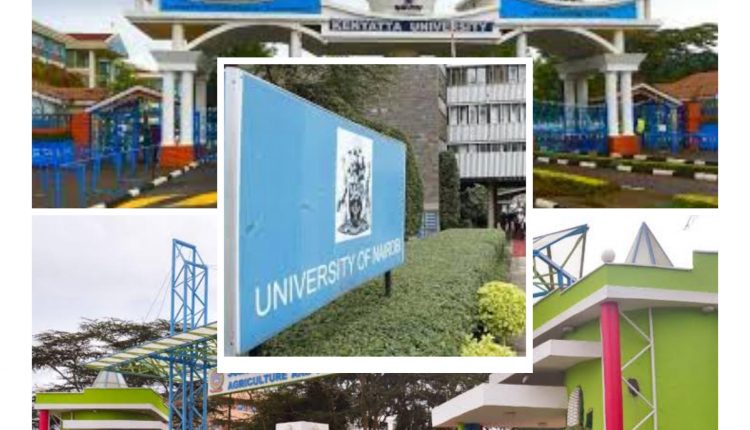 Public Universities in Kenya, Nicknames and Years Established
Over the last few years, the Government of Kenya has worked tirelessly to strengthen the education status in Kenya and increase human resources in the country while reducing illiteracy and primitivity among its people. One of the policies that have enhanced this move is the establishment of more public universities, Technical and Vocational Training Institutes, and National Polytechnics.
Today, Kenya has over 30 public Universities and over 30 universities owned privately. Similarly, there are hundreds of technical institutes and about 8 National polytechnics suited to offer various technical courses especially to students who do not attain the minimum university entry grade.
Public Universities offer a variety of programs ranging from diploma, undergraduate, and postgraduate degrees which include Masters's and Doctorate degrees. Every student who scores a grade C+ at KCSE is eligible for placement to a university to study for a Bachelor's degree under government sponsorship.
Since 2017, there has been an increase in the number of students joining universities after the minimum entry grade was lowered from a B to a lower C+ in 2017 by the then minister of education Dr. Fred Matiang'i. Before then, only a small fraction of KCSE candidates would make it to the university. The rest of the students would be pushed into technical colleges and national polytechnics to pursue various diploma and certificate courses.
Read Top Ten Best Universities In Kenya 2021.
In 2016, 88,929 candidates scored a C+, representing 16% of the total candidates. In 2017, only 70,073 scored the minimum grade C+, signifying a drop from the previous year 2016. However, in 2018 KCSE, there was a significant improvement where 90,000 students secured university slots.
The trend has since been changing with more students attaining the minimum university entry grade. In 2019, the improvement was great and this time, 125,747 candidates secured slots to join universities. In the most recent 2020 examinations, a total of 143,140 candidates scored C+ and above, signifying a great variance from the previous years. This implies more and more students are getting enrolled in our public universities as well as those privately owned.
This article outlines the public chartered public universities in Kenya and their abbreviations as of 2021.
1. University of Nairobi (UON) -1970
2. Kenyatta University (KU)- 1985
3. Moi University (MU)- 1984
4. Jomo Kenyatta University of Agriculture and Technology (JKUAT)- 1994
5. Egerton University (EU)- 1987
6. Maseno University (MSU)- 2001
7. Technical University of Mombasa (TUM)-2013
8. Masinde Muliro University of Science and Technology (MMUST)- 2007
9. Dedan Kimathi University of Technology (DeKUT)- 2012
10. Chuka University (CU)- 2013
11. Technical University of Kenya (TUK)- 2013
12. Laikipia University (LU)- 2013
13. Pwani University (PU)- 2013
14. University of Eldoret (UOE)- 2013
15. South Eastern Kenya University (SEKU)- 2013
16. Jaramogi Oginga Odinga University of Science and Technology (JOOUST)- 2013
17. Kisii University (KSU)- 2013
18. Multimedia University of Kenya (MMU)- 2013
19. University of Kabianga (UOK)-2013
20. Karatina University (KARU)- 2013
21. University of Embu (UOEMB)- 2011
22. Meru University of Science and Technology (MUST)- 2013
23. Kirinyaga University (KIRU)- 2011
24. Pwani University (PU)- 2013
25. Murang'a University of Technology (MUT)- 2011
26. Machakos University (MCU)-2011
27. Kibabii University (KIBU)-2011
28. Maasai Mara University (MMRU)-2011
29. Co-operative University of Kenya (CUK)-2011
30. Garrisa University (GU)- 2011
31. Rongo University (RU)- 2011
Read List of Private Universities in Kenya, Nicknames, and Location
Note: The Universities are not listed in any order.