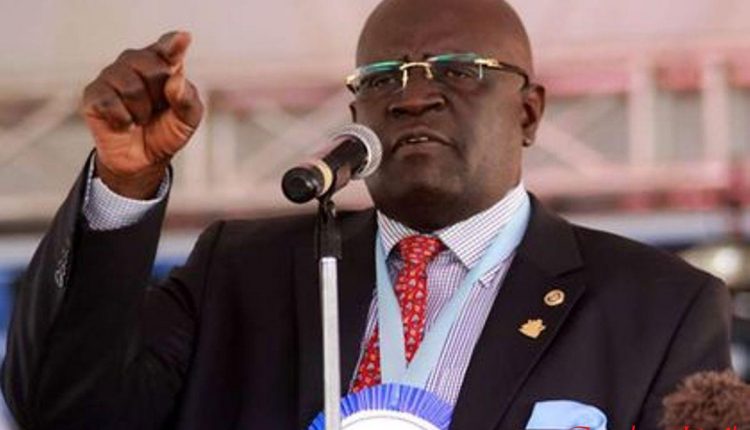 George Magoha Biography, Age, Career, Education, Family, Wife, Net Worth
George Albert Omore Magoha is a Kenyan Academic administrator, Consultant surgeon, and Technocrat currently serving as the Cabinet secretary in the Ministry of Education. He was appointed into office on 26 March 2019 to replace Ambassador Amina Mohamed who was shifted to the ministry of sports.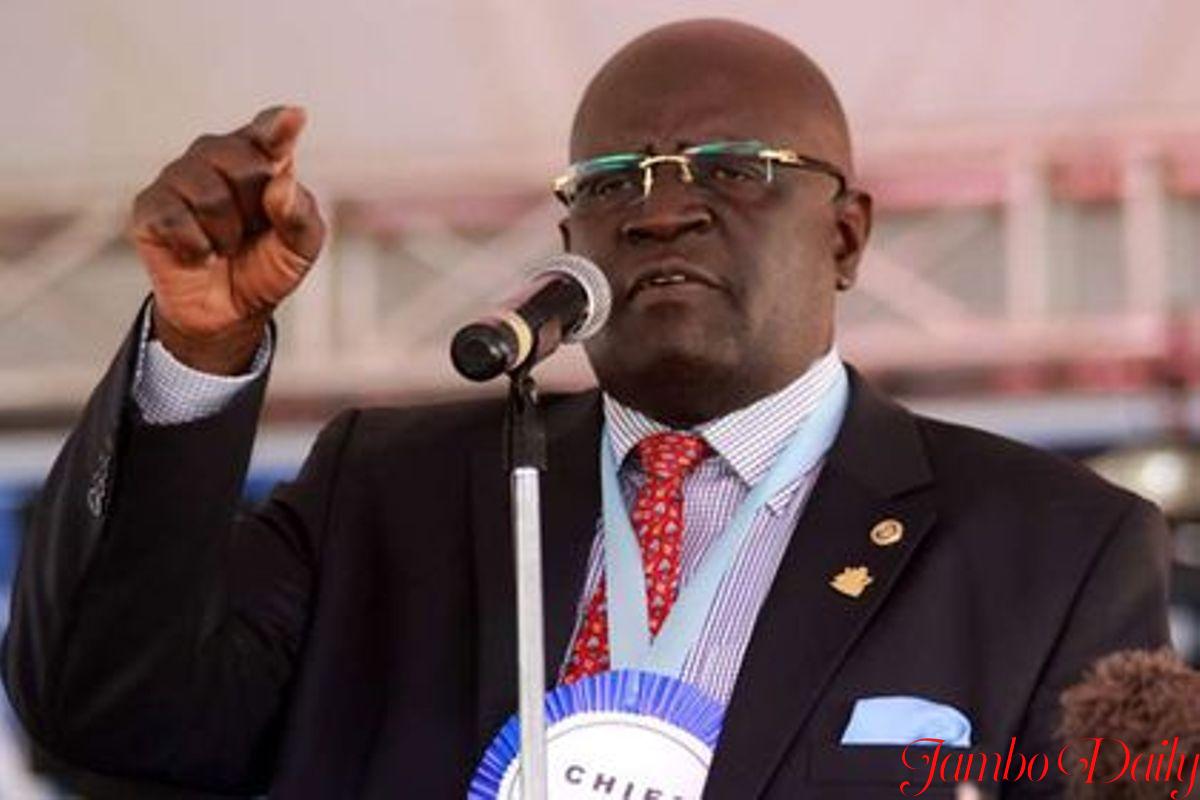 George Magoha Birth and Age.
Magoha was born on 2 July 1952 in Kisumu-Kenya. He is the son of Bernard Boniface Magoha and Sarah Joan Aloo. Magoha moved with his elder brother, John Obare, and his wife Agatha Christine Obare to Nairobi owing to his (Magoha's) asthma condition at an early age.
George Magoha Education.
In 1960, Magoha attended Jina Primary School before leaving to join Dr. David Livingstone Primary School in Nairobi in 1964. In 1967, Magoha joined Starehe Boys Centre and School where he undertook his O-level studies and graduated in 1970. He then enrolled in Strathmore School for A-Level studies in 1971 and graduated with a High School Diploma in 1973.
Following his exemplary performance in high school education, he was awarded a scholarship to study for a bachelor's degree in Human Medicine at the University of Lagos, Nigeria. He graduated with a bachelor's degree in Medicine in 1978.
Read School Calendar and Term Dates 2021 to 2023.
In his Medicine Career, Magoha trained at Lagos University Teaching Hospital and the University College Hospital, Ibadan both in Nigeria. He then trained higher at Royal Postgraduate Medical School in the United Kingdom where he trained as a specialized Urologist.
George Magoha Family.
Magoha got married to his Nigerian wife Odudu Barbara Essien in 1982 in Nigeria and together they have a child named Michael Augustus Magoha.
Wealth and Assets.
Professor George Magoha has not publicly declared his wealth. However, we are closely following up and details about his wealth will be updated as soon as reliable information is sourced.
George Magoha Career.
After graduation, Magoha began as an intern at Lagos University Teaching Hospital in 1978. He later took a role as a resident surgeon in the same hospital and served until 1981.
In 1980, Magoha was a senior house officer at the Royal House of Surgeons. From 1981 to 1985, he worked as a senior resident and clinic lecturer in surgery at Lagos University Teaching Hospital. In 1986, he served as Consultant Surgeon and Urologist to Shoreman Medical Centres, Motayo clinic, and Duro-Seyele Hospital.
Magoha moved to Kenya in 1988 and was appointed as Lecturer in Surgery at the University of Nairobi before he was promoted to a senior lecturer at the Department of Surgery. In 1996, he became an associate professor of surgery and in 200 he became a full professor of surgery at the UON.
Read Also Fred Matiang'i Biography, Age, Career, Education, Family, Wife, Networth
In 1999, he served as the chairman of the department of surgery at the college of health sciences, and in 200, he was appointed as dean of the faculty of medicine. Magoha rose to become the principal of the College of Health Sciences and later took a greater role as deputy vice-chancellor in charge of Administration and finance at the UON.
In 2005, Magoha applied for the top job at the UON and became the Vice-Chancellor of the giant institution after beating the other applicants. In his 10 years of service as the VC, he managed to instill discipline among the students and staff. He managed to put a halt to the numerous strikes that were common at UON at the time and had tarnished the university's reputation. He also pioneered and oversaw the construction of the University of Nairobi Towers.
Magoha was appointed as the Cabinet Secretary, Ministry of education on 1 March 2019 and subsequently ascended into office on 26 March 2019, replacing former Cs Amina Mohamed. Prior to joining the ministry of education, Magoha had served as Chairman of the Kenya National Examination Council from 2016.
While serving as the chairman, he successfully managed to eliminate cartels in the Examinations council who were leaking exams to schools. In conjunction with the then education Cabinet Secretary Dr. Fred Matiang'i, they managed to kick out all cartels in the education sector and restore sanity after many years of mess and corruption in the sector.
Read Top 200 Students KCPE 2021 Results (Marks, School Name, County Listed)
Notable Work.
George Magoha is the author of a book, Tower of Transformational Leadership, a book published by Kenway Publications 2017. The book is an autobiographical narration of his experience in various roles of leadership in medicine, surgery, and academic sectors. He was the chairman of the Kenya Medical Practitioners and Dentists Union Board.
In 2005, he was awarded the honors of the Chief of the Burning Spear and in 2006, he was awarded an Elder of the Burning Spear.
Minister of Education.
Magoha is currently serving as cabinet secretary in the ministry of education and seems to be doing good at it. He has walked in the footsteps of his predecessor Dr. Fred Matiang'i by ensuring that there is integrity in National Examinations. However, in the 2021 national examinations KCPE and KCSE, few cases of examination irregularities were witnessed.
Read List of Top 10 KCSE 2020 Candidates, Grades, and Schools.
Magoha's tenure in office has been faced with a lot of challenges especially the outbreak of the Covid-19 pandemic in 2020, which saw schools remain closed for a period of 10 months. However, he has continued to perform well including spearheading a swift process of marking and issuing examination results to candidates.