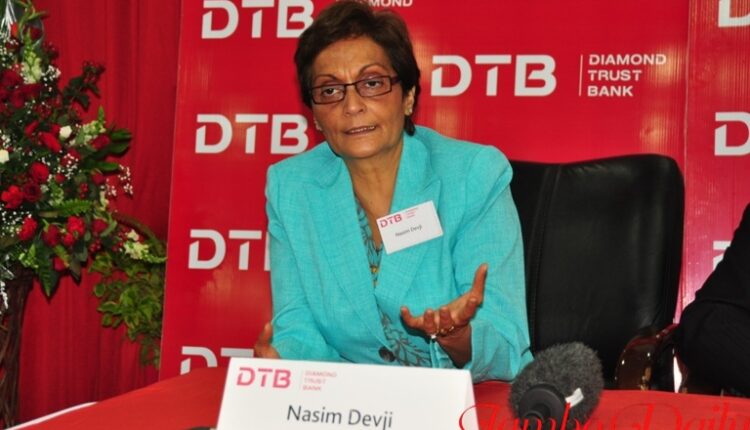 Nassim Devji Bio, Age, Career, Education, Family, Husband, And Net Worth.
Nassim Devji is a Kenyan businesswoman, accountant, and corporate executive, who serves as the managing director and chief executive officer (CEO) of Diamond Trust Bank (DTB) Group, a commercial banking conglomerate, with branches in Burundi, Tanzania, Kenya, Uganda.
Read Joshua Oigara Bio, Age, Career, Education, Family, Wife, Net Worth.
Read Top 50 Insurance Companies In Kenya 2021.
Read James Mwangi Bio, Age, Career, Education, Family, Wife, Net Worth.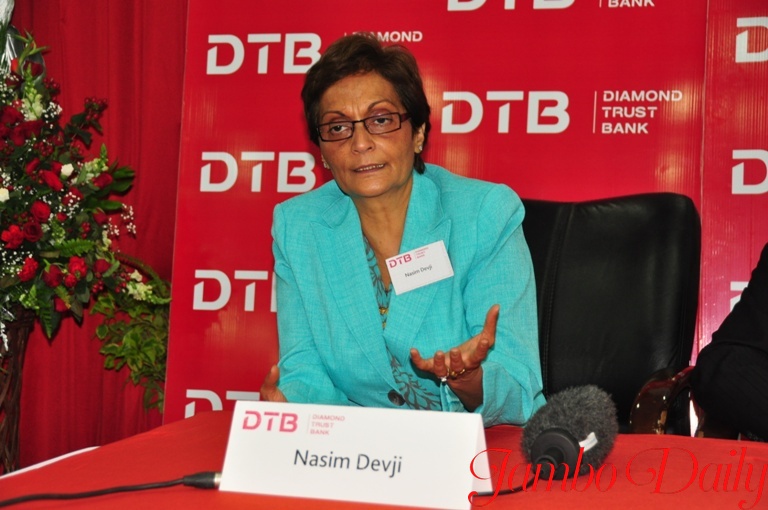 Nassim Devji Age and Place of Birth.
Devij's birthplace is unknown but her nationality is  Kenyan. Her age is also unknown and there is no proof to show her current age.
Nassim Devji Education.
She schooled in Tanzania, then in 1971, she went overseas for post-secondary education at the Institute of chartered accountants in England and Wales. She later schooled at Chartered Institute of Taxation before moving to the Kenya Institute of Bankers and Kenya Institute of Directors where she finally accomplished her tertiary education.
Nassim's Career.
Upon her return to Kenya, Nassim Devji joined Diamond Trust Bank in 1996, She worked as a Regional Finance Secretary until 2001 when she was appointed Group Chief Executive Officer (CEO) of Diamond Trust Bank (DTB) in East Africa. Currently, she sits on the board of Directors, Diamond Trust Bank Agency Limited, Jubilee Insurance, and Protection Fund board of Kenya.
She is also the Chief Executive Officer and Managing Director at Diamond Trust Bank (DTB) and Jubilee Insurance in Tanzania, Uganda, and Burundi. She also serves as an executive at Diamond Trust Bank Assurance Intermediary Agency Limited. Despite her many roles, she tries her best to make sure everything falls in place. She believes in hard work and determination, which motivates her towards delivering the best in what she does.
Nassim Devji Awards and Recognitions.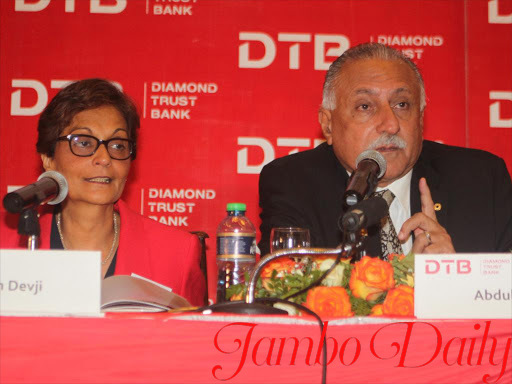 She has received various awards and recognitions, For instance, she was named among 5 women with banking expertise at Kenya Commercial bank (KCB). She was also recognized as a good team leader and one who is well endowed with good and reputable leadership skills.
Read Agakhan Owned-Diamond Trust Bank CEO Nasim Devji Arrested Over Kenya Dusit Attack!
Nasim's Family/Kids. 
Nassim Devji keeps it low-key when it comes to personal life and family matters. It is not known to the public domain if she is married or has kids. This article will be updated as soon as reliable information is sourced.
Nassim Devji Networth.
Owing to his successful Banking career, lucrative businesses, and investments, Nassim is a fairly wealthy woman. Her net worth is 562 million Kenyan shillings.