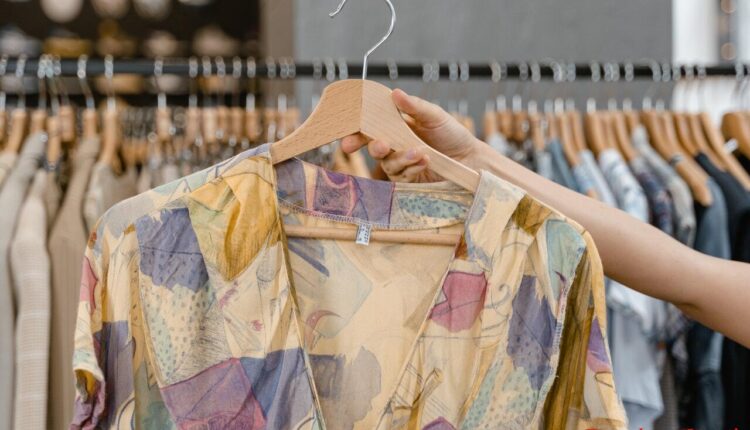 Most Profitable Businesses to Start in Kenya
Here are some of the most profitable businesses you may establish or invest in if you want to make a lot of money without putting in a lot of money.
Do you know what Kenya's most lucrative enterprises are? This article will present a list of some of the most profitable small company investments.
Agriculture, trade, and services are the mainstays of Kenya's economy. The majority of Kenyans are working in small companies. However, some firms fail to profit because their owners lack knowledge and skills, as well as cash for expansion.
Because most Kenyans have an entrepreneurial mentality, small enterprises may be found everywhere.
Which is the most profitable business to start in Kenya?
Here are the most profitable businesses to start-up in Kenya
1. Computer Sales Business
Computer sales are another profitable venture in Kenya. The reason for this is that most homes use computers for work, study, or enjoyment, and they constantly require computer repair services and new equipment because computers break down.
You can establish a computer sales firm if you know how to repair computers or buy used equipment and resell it as new.
Because they reach more clients than physical storefronts, the most profitable computer sales enterprises operate online. You can make a lot of sales if you have a website and social media profiles where you publicize your business.
2. Car Wash Business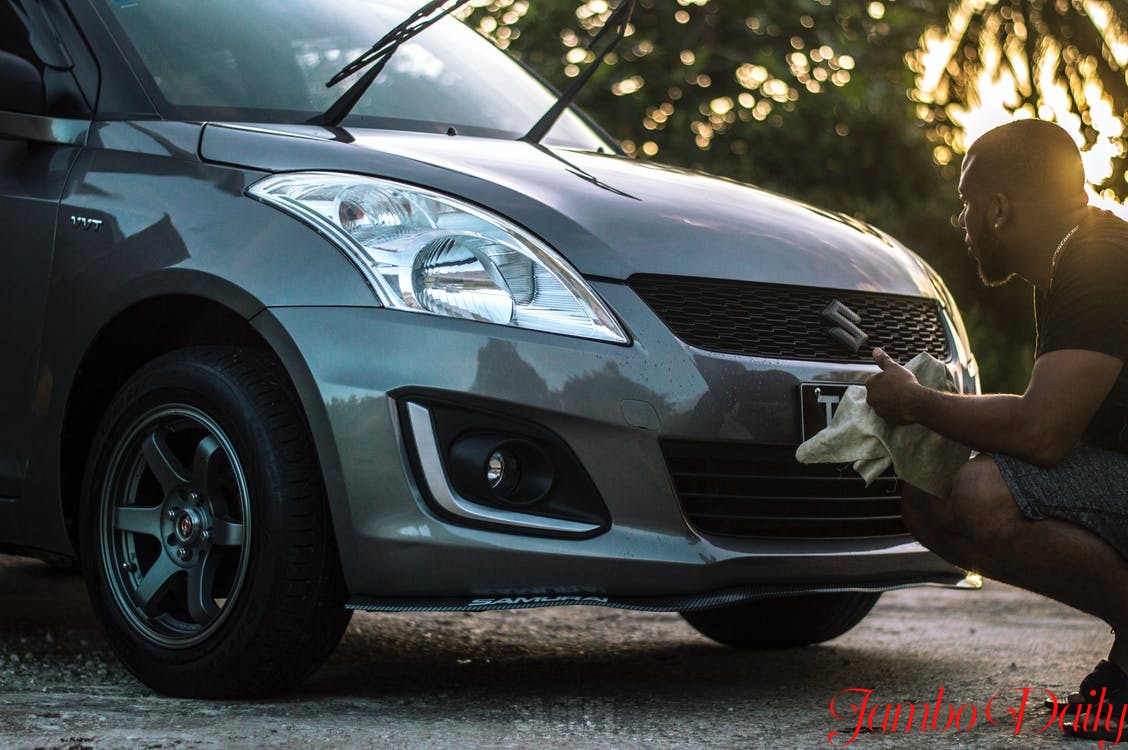 The car washing business is a service industry that can help you earn a lot of money if done well. It involves taking care of vehicles, including cleaning them to look more attractive and boost their resale value.
The most profitable car wash businesses offer services like car detailing because people with high incomes are willing to spend more money on their cars. Car washes are prevalent in most neighborhoods and towns, which means you will have good business if you start one.
3. Cake Baking
Baking and cake making is a profitable business that requires little capital to get started because you only need a small oven to produce cakes, pastries, or bread. Because delivery services reach more customers than physical storefronts, the most profitable bakery business is one that provides delivery services.
You may advertise your business and establish your brand by using social media sites such as Facebook. So go to social networking sites right now, register an account if you don't already have one, and learn how to use them for advertising.
4. Cosmetics Business
Cosmetics businesses are a wonderful investment. You can begin earning money in Kenya. The primary company sells cosmetic products such as nail polish and other skin and hair care items.
You can also provide beauty services like manicures, pedicures, and makeup. This form of business takes little capital because all you need is a location and some cosmetic products.
Cosmetics companies thrive in urban regions such as Nairobi, Mombasa, and Kisumu, where many people can afford your services or products.
5. Laundry Services
Laundry businesses are an excellent business to start in Kenya. They are profitable and available for rent almost everywhere, even in slums.
You can start a laundry service like dry cleaning or washing clothes with whatever equipment you have, like a washing machine at home.
The laundry businesses are very profitable because people usually need them. After all, clothes get dirty. The most profitable laundry businesses use advanced washing machines to make them faster and more efficient.
Read Unknown Businesses Owned by Kenyatta Family
6. Travel Agency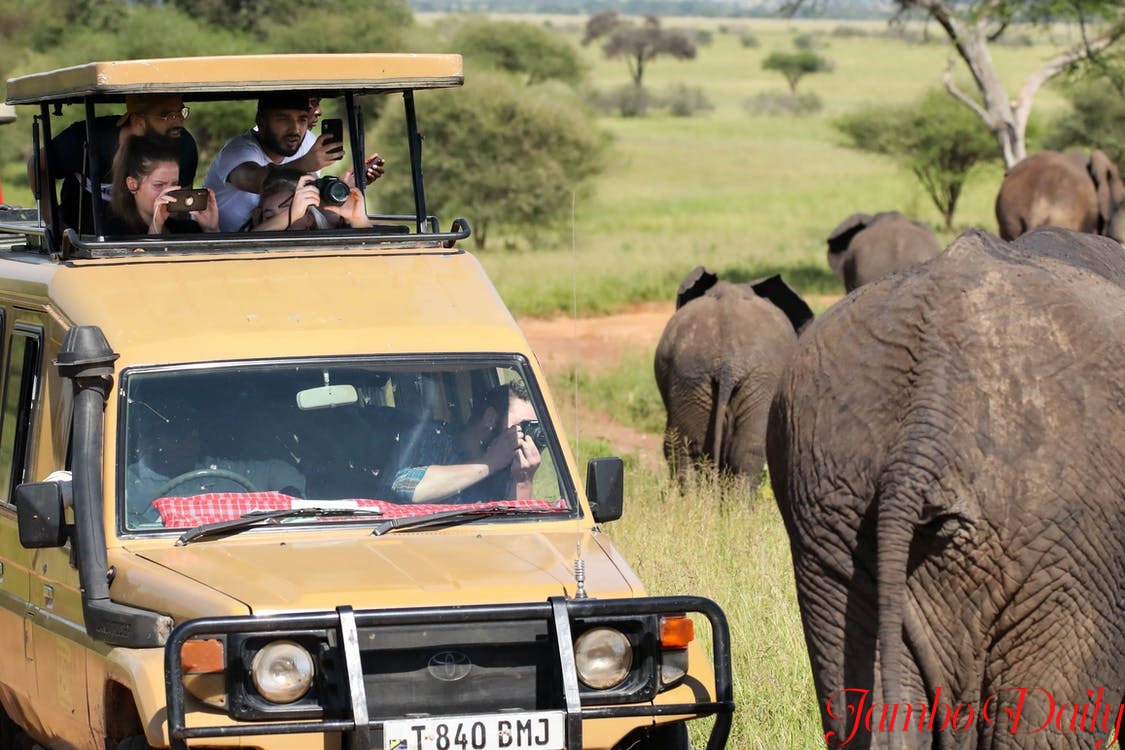 Travel agencies are a wonderful place to start a business in Kenya. The reason for this is that most individuals have ambitions of seeing beautiful areas or traveling abroad, and they require the assistance of a travel agency to arrange their trip.
The most profitable travel business is one that runs online since you can promote on social media sites such as Facebook. If you know how to promote your agency, you will reach a large number of people and do a lot of business.
7. Sales of Spare Parts
A spare parts sales company is a good business to start. If you have some knowledge and skills in automobile repair, you can start in Kenya.
It does not necessitate a large investment because all you need is a modest shop or location to sell your stuff. High-end vehicles such as lorries, tractors, buses, and German cars are the most profitable spare parts businesses.
Less fortunate spare-parts shops repair low-end cars such as matatus and tiny motorcycles.
8. Food Sales
Food sales are a fantastic business to start in Kenya since individuals eat multiple times each day and find it difficult to cook meals at home all of the time. They require food delivery services, ready-to-eat food from the market, or cooked meals from restaurants.
If you own a food business, you can quickly expand it by providing home delivery services and selling online via social networking sites such as Facebook or Google+. You can also start as a street food seller selling cooked meals in slums and rural areas where people cannot afford to buy cooked meals from restaurants.
9. Taxi Business
Taxis in Kenya are quite affordable in comparison to other wealthy countries. This means that more people are using them, and it is a viable business for people of all ages.
You can start your business by purchasing an old automobile, repairing it, and then painting it yellow so that people know you provide taxi services. The services should then be advertised on social media platforms such as Facebook or through word of mouth.
Another option is to join taxi-hailing applications such as Uber or Bolt, which have viable business models in Kenya.
10. Mobile Phone Sales
The mobile phone business is also profitable in Kenya since more individuals purchase mobile phones. They specifically buy them in order to obtain a reasonable price or to steal and sell on the black market.
You might begin this business by purchasing used mobile phones, repairing and refurbishing them, and reselling them at a higher price.
Read Campus Businesses to Start With Ksh 1,000.
11. Jewelry Business
Jewelry businesses are profitable because many people enjoy purchasing jewelry, particularly gorgeous and distinctive pieces. You can begin by acquiring some jewelry, learning how to make it yourself utilizing online tutorials, and marketing your business through word of mouth.
12. Airbnb business in Kenya
Why not rent out a spare room or a property you don't use much and get some additional money? Many visitors from other countries visit Kenya for vacation or business, but cannot locate affordable hotel rooms.
You might begin this company by renting out your spare room or residence to those foreigners. If you don't have enough space, you can rent out your room when you're not using it. This is feasible because Airbnb, allows people to list their houses or rooms for rent.
13. Security Business
If you run your security company properly and employ the right marketing strategies, it may be very successful. You may establish a security company by purchasing a few guard uniforms and standard flashlights.
Then you may advertise your services on social media platforms such as Facebook, Google+, Twitter, or LinkedIn and recruit guards for small events in Kenya such as football games or concerts.
14. Motorcycle Repair
Motorcycles are popular among Kenyans since they are the cheapest mode of transportation. The issue with motorcycles is that they frequently break down due to their age and lack of maintenance.
This implies you may start a motorcycle repair business in Nairobi or Mombasa by purchasing some tools, learning how to repair them, and then starting your workshop.
15. Landscaping Business
If you have any experience and knowledge of gardening, landscaping, or lawn care tasks, landscaping is a wonderful business to start. Private houses require frequent maintenance for their gardens and lawns, thus the most profitable landscaping businesses provide these services.
Because commercial buildings and businesses require regular care, the least profitable landscaping enterprises supply these services. Nonetheless, it is scheduled to coincide with their financial intentions.
Read How Social Media Can Help Your Business Grow
16. Photography and Videography
This has become one of the most lucrative businesses in Kenya, especially with the advancement of social media. As a result, many people want photographs and videos to post on their social media walla, and certainly not the oldskool ones.
Also, events such as weddings, corporate gatherings, graduation, and birthday parties require camera services to keep records and memories. Photographers charge whopping amounts of cash for these services, especially at wedding functions.
A photographer/Videographer could take home over Ksh 200,000 from one wedding ceremony. Similarly, a corporate vent can earn a tune of up to Ksh 300,000 depending on the nature of the job.
All you need is to purchase a camera, and some other equipment such as stands, lighting, and drone and set up a small studio to start your business.
One thing with this business is that the pieces of equipment required are not cheap, you have to invest some tangible amount of money to make a kill from the business once you hit the field.
17. Wines and Spirits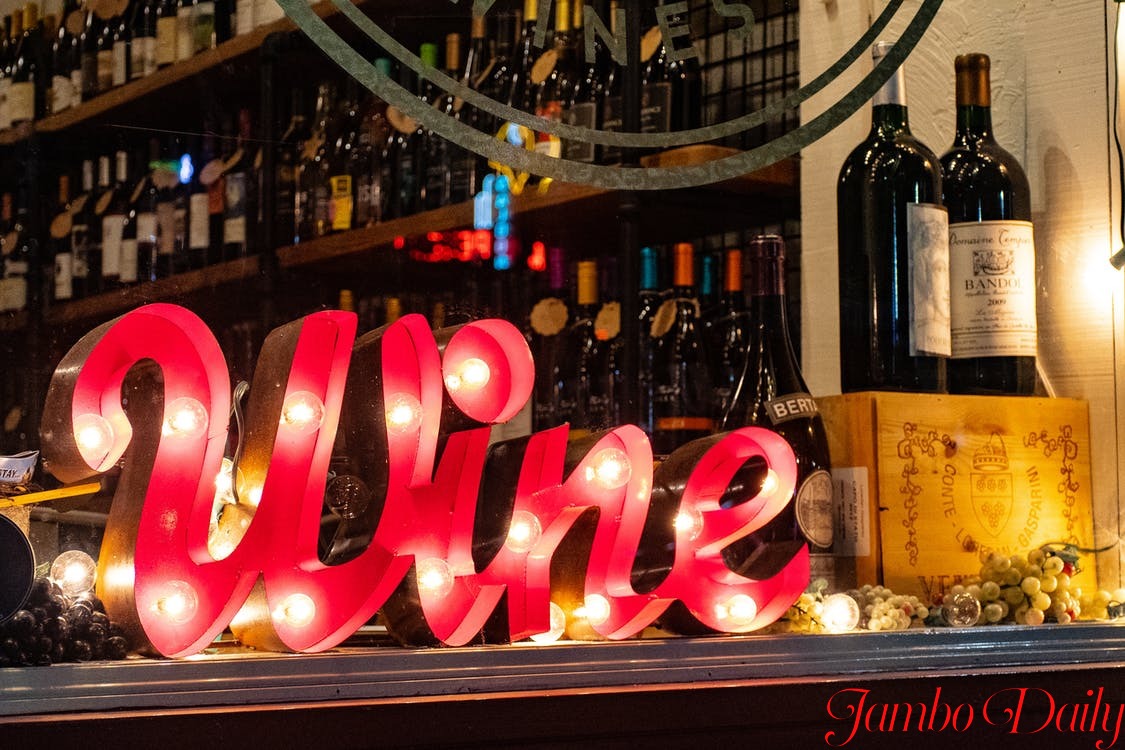 Despite the occasional raid to shut down these establishments, people are still making considerable money from them.
As a result, the wine and spirits industry remains one of the most profitable in Kenya today. A decent location is essential for success in this business.
It should also be possible to identify a low-cost provider. As well as having all of the appropriate business permissions to operate these wines and spirits.
18. Mobile Money transfer shops & bank agents
Mobile money transfer is not going away. This implies that mobile money services such as Mpesa and Airtel are here to stay.
Kop Kwa Jirani, KCB, and Equity agents are also involved. Starting this business is pretty simple. You must have money in your account, choose a decent location with foot traffic, and rent a secure business.
One can even begin with a Mpesa shop and later progress to the other service.
In addition, additional things such as phones, computers, and computer accessories could be sold in the shop. As a result, the space usage for the rental shop is optimized.
19. Internet / Cyber Cafe'
Despite the availability of low-cost computers, many individuals still visit cyber cafes'.
According to local statistics, most tiny cyber kiosks are doing really well.
All that is required is to choose an outstanding site, preferably near a university, college, or betting store.
To begin, one workstation separated into four sitting seats is required. Some county government licenses, as well as computers and internet access.
Other services that can be provided by a cybercafe include:
Printing services
Photocopying
Selling computers and accessories
Internet connection to the customers living nearby
20. Selling Second Hand Clothes and Shoes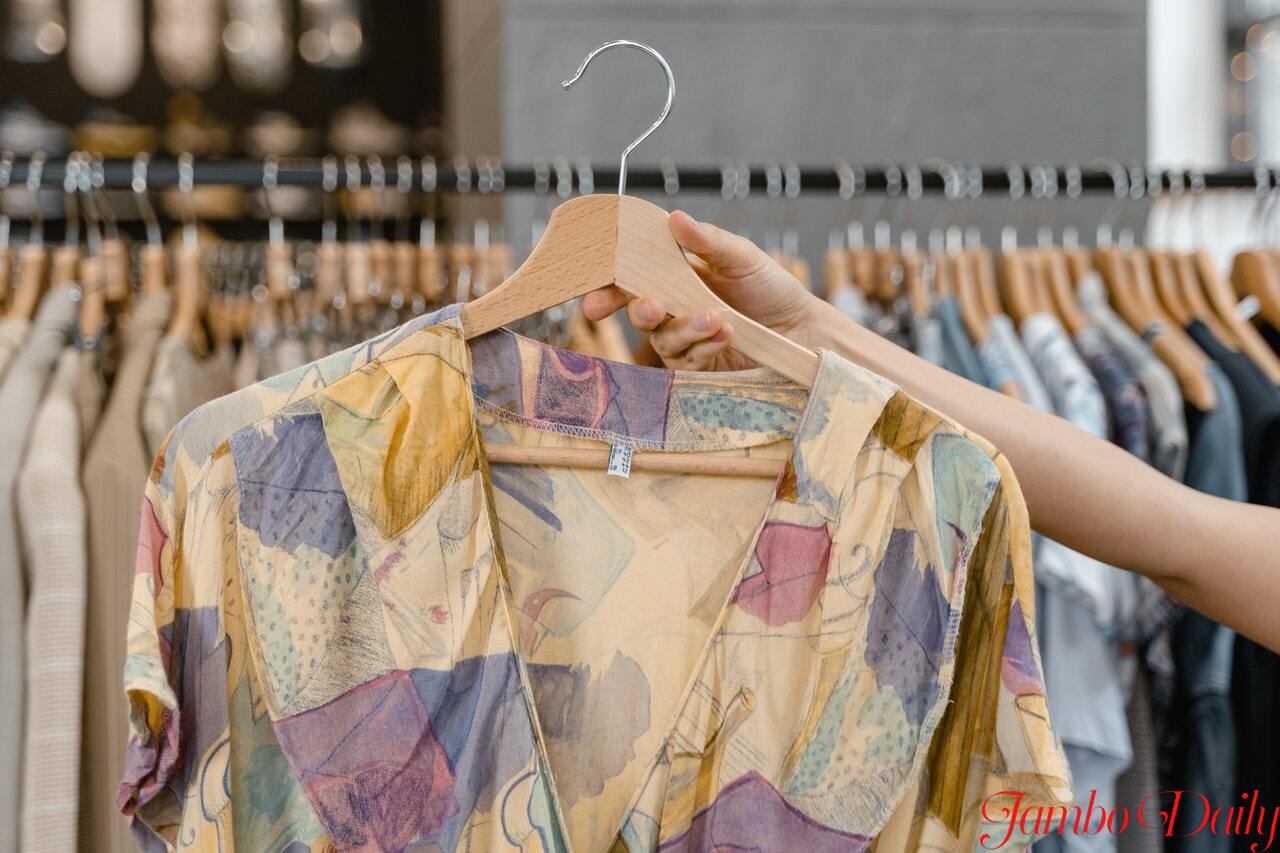 This business concept is timeless. Despite the fact that many people have dabbled in it, anyone can succeed if they conduct a thorough market research first.
For example, it is critical to understand the type of clients you are aiming for and their special requirements.
If one wants to create a business in a place with a lot of students, one can choose to focus on female students, for example.
According to people who are successful in the business, these targeted customers require gorgeous dresses, Skinny Jeans, Mothers Jeans, classy shoes, and pretty much anything trendy.
Gikomba is an excellent site to find affordable used clothing and shoes.