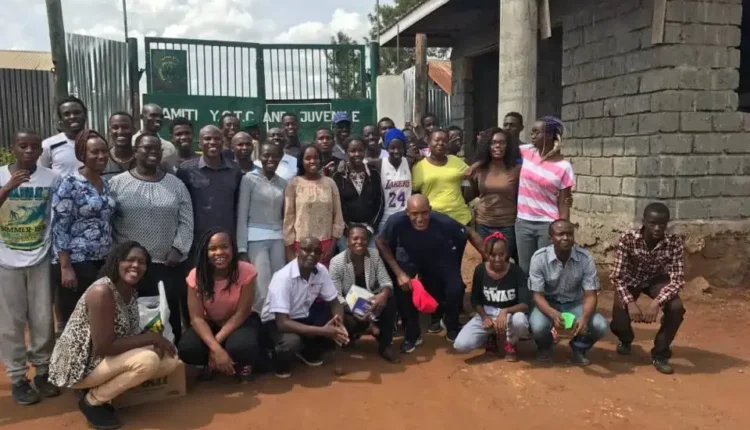 List of Children Prisons/Juvenile Detention Centres in Kenya
If your child is habitually unruly and you believe he or she is now beyond your control, you should consider surrendering him to one of Kenya's designated Children Prisons/ juvenile detention centres.
For starters, these are the correctional facilities where children involved in crime (18 years and younger) are taken to undergo rehabilitation in an attempt to positively change them.
We've compiled a list of juvenile schools in Kenya to assist you get started if you're considering about sending your child there to have their conduct straightened out before it's too late.
Let's get started:
Juvenile Remand Homes in Kenya
Before we get to the list of juvenile correctional centers in Kenya, here's what you should know:
You do not have the right, as in many other countries, to willingly place your problematic child in any of these facilities–there is a juvenile court system process to be followed.
Let's take a quick look at the steps you must take if you want to send your misbehaving child in one of Kenya's juvenile detention centers:
Step 1: Witness the child having delinquent behavior.
A child cannot be brought to a juvenile home unless there is a witness to their persistently upsetting behavior.
In other words, for the juvenile justice system (JJS) to intervene, there must be an independent witness to the youngster participating in unlawful behavior.
Step 2: Recommendation
Anyone who witnesses the bad behavior–police, parents, instructors, child protection officials, and so on–should refer or arrest the victim and bring them before the Juvenile Court.
Except for the Nairobi Juvenile Court, which operates independently, these courts are not truly different from regular courts and hear juvenile matters on an as-needed basis.
In addition, juvenile courts must sit on different days/in a different building (or at a different time) than ordinary courts.
Keep in mind that, unlike adult court sessions, juvenile court proceedings are normally closed to the public.
Step 3: Adsorption/Diversion
The court will hold a preliminary hearing to hear the specific criminal case, after which they will decide whether the offending youngster should be fully prosecuted in a juvenile court.
Otherwise, the case can be dismissed or handled informally outside of the juvenile justice system.
4th Step: Transfer/Waiver
Serious offenders are prosecuted in juvenile court by police prosecutors, or as adults in criminal courts (those aged 15 and up).
Step 5: Detention
Those sent to criminal courts may be remanded in one of Kenya's juvenile detention facilities (or one of the adult remand prisons) or permitted to stay free pending the outcome of the case.
Remember that depending on the severity of the allegations, the case could take anything from a few weeks to a few years.
In the end, the magistrate's decision determines whether the young problematic person is committed to a juvenile home in Kenya.
The judge may also decide to send him/her to an approved school, such as Wamumu in Mwea (if he/she is 15 years old or younger), or to an adult prison (if he/she is extremely infamous and at least 14 years old).
Others are sent to borstal establishments (at least 15-year-old boys).
To be clear, Borstals – currently Shimolatewa and Shikusa – are located right close to adult prisons and are operated by the prison administration, therefore their environment is significantly harsher and punishing (compared to juvenile remand institutions).
With that out of the way, let's move on to our list of juvenile jails in Kenya.
List of Juvenile Remand Homes in Kenya
Kisumu Remand Center
Location: Kisumu East, Kisumu town
Email: kisumuremand@yahoo.com
Phone: 0721852028
Manga Remand Center
Location: Along Motemomwamu-Manga road
Email: mangacrh@yahoo.com
Phone: 0720283926
Kiambu Remand Center
Location: Kirigiti, Ruiru-Kamiti road
Email: managerkiamburemand@yahoo.com
Phone: 0724507876
Nyeri Remand Center
Location: near Ruring'u stadium
Email: nyerichildrenremand2017@yahoo.com
Phone: 0723831298
Malindi Remand Center
Location: Maweni, Malindi
Email: mremandhome@yahoo.com
Phone: 0726726116
Nairobi Remand Center
Location: lower Kabete road
Email: dknjama@gmail.com,
Phone: 0723677626
Other remand homes in the country can be found in the counties of Murang'a, Kakamega, Kericho, Eldoret, Mombasa, and Nakuru i.e Kirigiti Girls, Kakamega Boys, Othaya Boys, Getathuru Boys, Thika Boys, Likoni Boys, and Machakos Boys are among the country's other juvenile rehabilitation institutes (juvenile approved schools).
Remember what I said earlier: you can't suddenly decide to take your child to a juvenile home one day.
Instead, you must always follow the proper legal process (under the local juvenile justice system) in order for a magistrate to send him/her there.
How is life in a juvenile detention center?
Children spend the majority of their days in the dorms, except when they are permitted to go outdoors for meals or to do some work (such as work on the Shamba).
Juvenile remand homes are likewise typically overcrowded, with children frequently sleeping two to a bed.
Children there face additional major issues, such as filthy conditions and even hunger, so keep that in mind when you consider taking your child there.
Rehabilitation Centers (Approved Kenyan schools)
These serve as education centers (or approved schools), and the magistrate may occasionally commit an offending youngster to an approved school rather than a juvenile remand facility.
What is more crucial to understand is that students continue their education while undertaking behavior correctional programs in an approved school.
The following are the current approved schools in Kenya under the Children's Department:
Read also, List of Maximum Security Prisons in Kenya
List of Approved Schools in Kenya
Wamumu Boys
Location: near Mwea-Embu road
Email: managerwamumurehab@gmail.com
Phone: 0720432077/ 0798794918
Kabete Boys
Location: lower Kabete road
Email: nyagajames54@yahoo.com
Phone: 0725442919
Kericho Boys
Location: Kericho town
Email: rehabkericho@gmail.com
Dagoretti Girls
Location: near Dagoretti center
Email: kiruiclara743@gmail.com
Phone: 0724661694
List of Children's Rescue Centres
Unlike Juvenile homes, these are administered by the Department of Children and are merely refuge houses for children who have experienced violence, abuse, or exploitation at the hands of their family (or those who have been separated from their families).
The following are the Kenyan children's rescue centers (under the department of children):
Machakos Reception
Location: off Machakos-Wote road
Email: mrescuecentre@yahoo.com
Phone: 0720117087
Nairobi Rescue Center
Location: lower Kabete off Kapenguria road
Email: nairobichome@yahoo.com
Phone: 0722669388
What are Kenya's juvenile delinquency statistics?
Statistics show that the prevalence of juvenile criminality in Kenya has been rising in recent years, with the majority of victims being street children.
According to research, these occurrences were driven mostly by the country's high poverty levels and high rates of unemployment opportunities.
Please visit the Kenya National Bureau of Statistics website for the most up-to-date statistics (as well as the most recent social protection reports).
How long may a child be detained in a juvenile remand facility?
It depends, but in general, three years is the limit.
Read also, List of all Prisons in Kenya
Conclusion: List of Children Prisons/Juvenile Detention Centres in Kenya
Children prisons/ Juvenile remand centres are not meant for punishing children. They act as correctional facilities where children can change their behaviours.
If a parent has exhasuted other available options, they may consider registering their children under a juvenile facility to corret their behaviors.