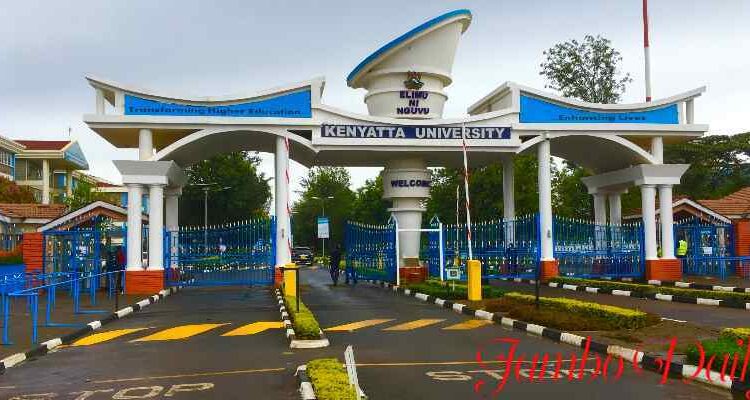 KENYATTA UNIVERSITY BANK ACCOUNT NUMBERS
Are you looking for Kenyatta University Bank Accounts..? Here you are. Kenyatta University is an institution of higher learning located in Kahawa, Nairobi. The University premises sits on a 1000-acre piece of land besides Kahawa Barracks along Thika Super Highway.
It is the second largest university in terms of student capacity after University of Nairobi and the third oldest university in the country after UON and Moi university.
In terms of infrastructure, KU beats all other universities in the country to emerge at the top with an outstanding Post-Modern Library that has a sitting capacity of over 6,000 students and caters for the needs of more than 60,000 students.
Read: Kenyatta University Distance Learning Courses and Fee Structure.
The university has enrolled more than 70,000 students both its main and satellite campuses. The university admits students both locally and internationally. There is a lot to narrate about the massive institution, but that's a story for another day. This article focuses on the University's fee payment and bank account details.
Apparently, the University charges the standard tuition fee of Ksh 16,000 per semester for government sponsored students pursuing various disciplines. For the self-sponsored students, there is a separate fee structure for each programme, whether certificate, diploma, degree or postgraduate programs.
Kenyatta University Bank Accounts are distributed in four major banks in the country which include Equity Bank, Family Bank, Co-Operative Bank and National Bank of Kenya.
Here are various Kenyatta University Bank Account Numbers.
1. CO-OPERATIVE BANK OF KENYA- 0112962461400.
2. EQUITY BANK LIMITED- 0180290518859.
3. FAMILY BANK- 045000023316.
4. NATIONAL BANK OF KENYA- 0100359150801.
Note: The University does NOT accept fee payment via M-PESA whatsoever. All fees must be paid to any branches of the above Banks through their respective Bank Account Numbers. The University also accepts fee payment via Bank Cheque Mode provided the necessary instructions are followed.
Read: List of Commercial Banks Allowed to Operate in Kenya
List of Public Universities in Kenya, Nicknames and Years Established
Most Marketable Medical Courses in Kenya, Salaries and Qualifications 2021.
Having the correct bank details of the university helps you to pay school fees on time and avoid being locked out of the semester after the Fee Payment Deadline which comes barely a month into the semester. A Kenyatta University student who fails to pay school fees by the set deadline is expected to call off the semester.