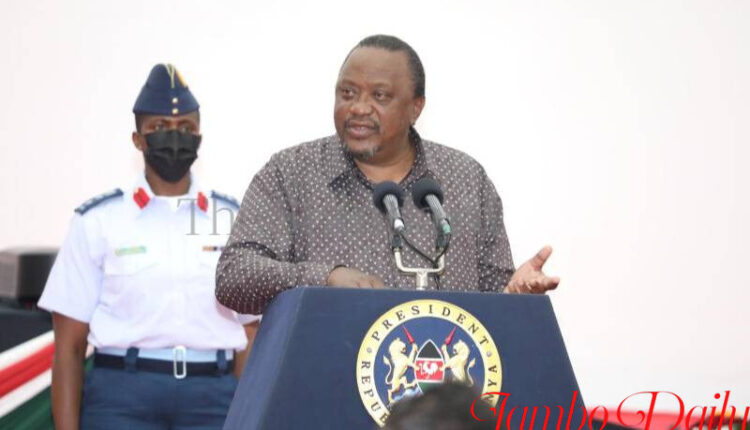 Inside the Exorbitant President Uhuru's Retirement Package
President Uhuru's retirement package includes a one-time gratuity of Ksh34.6 million and a monthly salary of Ksh 1.2 Million in his entire lifetime.
Kenya's 4th President Uhuru Muigai Kenyatta will lay down his tools of work after swearing in of the 5th president expected to happen on 30th August 2022.
He will continue to perform limited functions of a president after August 9, pending the next president's swearing-in, which will pave the way for his retirement.
According to the Presidential retirement benefits regulations, Former presidents are entitled to a salary as part of their retirement benefits, which are always included in the national budget.
When President Uhuru Kenyatta retires from office following the August 9 General Election, he will receive a salary of Ksh1.2 million per month for his entire lifetime.
Ex-heads of state are paid 80% of their pensionable income, which is usually 60% of their gross salaries.
In addition, Uhuru will be paid a one-time gratuity of Ksh34.6 million at the end of his tenure as President.
He will also receive monthly stipends totaling approximately Ksh1 million, which includes a Ksh300,000 house and a Ksh216,562 fuel allowance.
President Uhuru's retirement package also includes a Ksh300,000 water, electricity, and telephone stipend, as well as a Ksh200,000 entertainment allowance.
Furthermore, the departing Commander-in-Chief will be given four cars, each with a driver whose salary will be paid by the government.
Six security guards, two cooks, four housekeepers, four messengers, four secretaries, two laundry personnel, and staff for a fully-furnished office are also included in the retirement package.
Treasury Cabinet Secretary Ukur Yatani omitted allocations for Uhuru's retirement for the fiscal year 2022/2023 while presenting the 2022/23 budget.
The budget omission fueled speculation that Uhuru would remain active in politics even after he retired. The President is currently the chairman of the Azimio la Umoja Council, a position he will keep if the coalition wins the elections on August 9.
As stipulated in the recurrent expenditure estimates for the Fiscal Year 2021/22 tabled before Parliament in May 2021, the Treasury allocated Ksh72,000,000 as a gratuity for retired presidents.
The Treasury has created a new budget item called "gratuity for retired presidents" for July 2022, when President Uhuru Kenyatta's term ends.
According to budget projections, the figure will rise to Ksh79,200,000 in the Fiscal Year 2024/25.
President Uhuru's retirement package will be presented to him upon retirement following the August 9 elections.
Read Also
Kenyans Who are Richer Than President Uhuru Kenyatta
Unknown Businesses Owned by Kenyatta Family