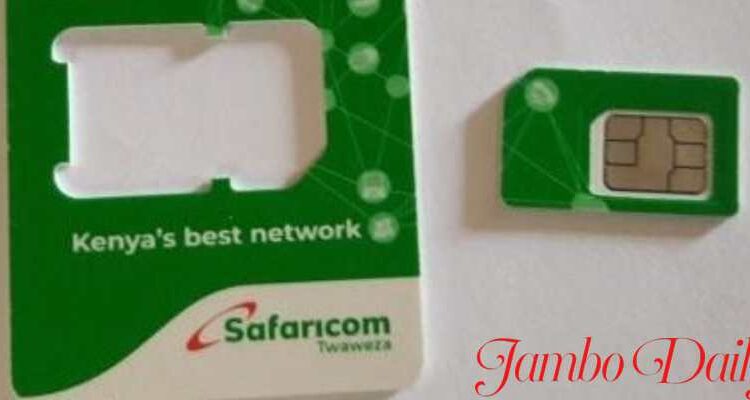 How to Replace Safaricom Sim Card on Your Phone
This article will teach you how to replace Safaricom SIM card from the comfort of your phone by following simple steps. A person may decide to replace their Safaricom line for a number of reasons, including the need to upgrade to a new Safaricom 4G SIM card or a misplaced or broken SIM card.
You can replace a Safaricom line in a number of ways, including by doing it yourself or going to a Safaricom shop, authorized dealer, or Mpesa agent. The major topic of this essay will be how to change a Safaricom line on your own.
How to Replace Safaricom Sim Card on Your Phone
Method 1 (Do it Yourself)
Requirements
SIM replacement card for Safaricom. The card costs Ksh 50 for a prepaid line and is available from any Safaricom dealer. For a postpaid line, it is free.
Old phone number or line for Safaricom.
SIM's initial PIN.
Only Safaricom customers with active Mpesa accounts can use the approach.
Consequently, you must have a valid Mpesa account.
Process
Your phone should now include the new SIM card.
Enter the code *180*1*Phone number*Original Pin*IMSI#, for instance, *180*1*0712345678*0000*IMSI#.
However, it will take time for the process to be successful.
Read How to Pay Safaricom PostPay Using M-Pesa
Method 2 (Via Customer Care)
Dial 100 to reach Safaricom customer care service, or send them a message on Facebook or Twitter using their social media usernames.
You will be asked a few questions by the customer service staff for identification and verification purposes.
Make sure your new SIM replacement card is with you.
Give them the needed information, including your phone number, PIN, and the serial number of the new SIM card (SIM replacement card).
If you run into trouble, the customer service representatives will direct you appropriately.
Alternatively, you can visit any authorized dealer or Safaricom store for help if you find the aforementioned techniques to be challenging. In practically all of Kenya's main towns, there are Safaricom outlets.
Read also How to Update Safaricom Sim Card Online
Contact Safaricom
Prepay: Call 100 or 0722 002 100.
Postpay: Call 200 or 0722 002 200.
Twitter: @Safaricom_Care/ @SafaricomPLC.