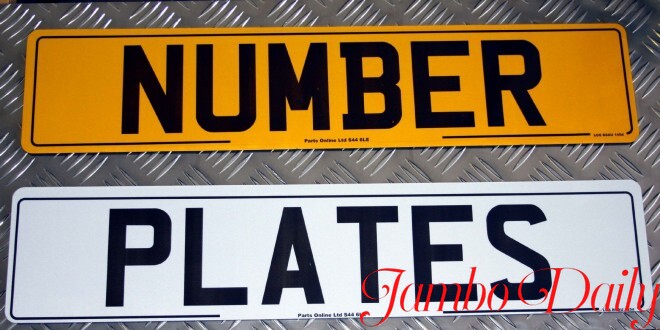 How To Replace A Lost Or Defaced License Plate In Kenya
This is a step-by-step guide on how to replace a lost or defaced Kenyan license plate. One of the services provided by the NTSA is number plate replacement. The procedure is completed online through the TIMS self-service portal.
However, before you replace a license plate, you must first obtain a police abstract and a tape-lifting report from the DCI.
Tape lifting is the process of verifying your vehicle's chassis and engine numbers. It is usually done to ensure that the details match those on the relevant registration documents.
Read How to Get a Tape lifting Report in Kenya
How To Replace A Lost Or Defaced Number Plate
1. Log in to the NTSA/TIMS portal at https://timsvirl.ntsa.go.ke.
2. Select the Apply Reflective Number Plate option.
3. Choose lost or defaced.
4. If you have multiple vehicles, choose the one that requires a new license plate.
5. Specify whether the number plate is oblong or square.
6. A form for submitting an application will be displayed. Fill in the necessary information, such as whether you are displacing the front or back number plate, or both.
7. Include a duplicate of the tape lifting report, logbook, and police abstract in your upload.
8. Choose the station where you want to get your license plate.
9. Make payments. This is easily accomplished through Mpesa. A charge of Ksh  Kshs 1,150  is applicable when replacing a single number plate whereas two will cost Kshs 2,050.
10. Complete the application and wait for a response. When the number plate is ready, NTSA will send you an SMS. The procedure takes about 2-3 weeks.
Read How to apply for New Digital Number plates in Kenya
Requirements for obtaining a new License Plate
When picking up your new license plate, you must have the following credentials with you.
The police abstract
Number plates from the past (for damaged or defaced number plate replacement).
Collection authority letter. This includes collections for businesses.
The authorized person's original ID/passport.
The registered vehicle owner's original ID/passport.