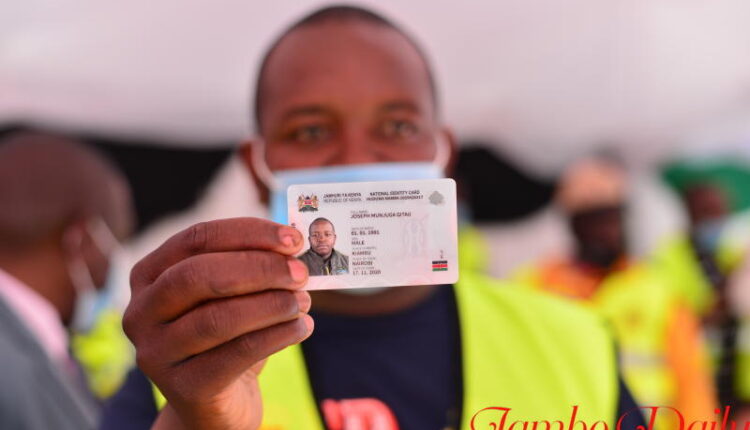 How To Replace A Lost National ID In Kenya
This is a step-by-step guide to replacing a lost national ID in Kenya. National Identity Cards are granted to people over the age of 18. ID cards are essential for identifying Kenyan citizens.
In Kenya, the National Registration Bureau is in charge of ID card registration and issuance. The bureau also allows Kenyans to replace lost or defaced IDs through bureau offices located within corresponding County Commissioners' offices or chiefs' camps.
A lost ID can also be replaced at any Huduma Center across the country. Because all services are available under one roof, this is the ideal place to replace a lost ID.
As a result, this article will concentrate on how to replace a lost ID by utilizing the Huduma Center.
How to Replace a Lost national ID at the Huduma Center
1. Go to a Huduma center near you.
2. You will be channeled to the Huduma Center police station to obtain a police abstract.
3. Show the registration desk the police abstract.
4. Proceed to make a payment of Ksh100 to cover the processing fee. After successfully completing the payment, you will be given a receipt.
5. You will be given a form for replacing your ID. Fill in all of the required information correctly.
6. Your biometric information will be collected for verification purposes. This includes fingerprints as well as a passport photograph. The database will contain all of the information.
7. You will be given a waiting card, which you will use while you wait for your ID to be processed. The entire procedure takes about ten days.
8. Remember to bring your waiting card with you when you pick up your ID.
Note: Initial ID applications are only accepted at National Registration Bureau offices located throughout the country. Only duplicate IDs and replacement services are available at Huduma Centers.
Related
How To Replace Lost NSSF Membership Card
How To Replace A Lost NHIF Card