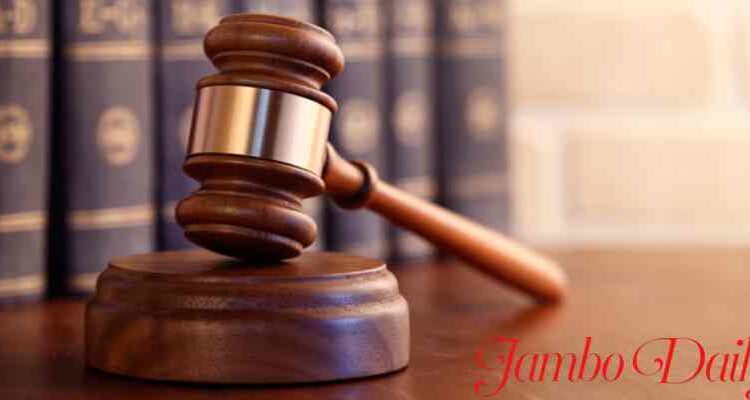 How to File a Case in Court in Kenya
This is a step-by-step instruction manual on how to file a case in court in Kenya. The major topic of this post will be how to file criminal and civil cases.
Any application filed with the High Court, excluding those involving criminal proceedings, costs Kshs. 1,500. Criminal cases have filing fees of Kshs. 500 in the High Court and Kshs. 485 in lesser courts.
Depending on the claim's worth, filing costs can cost up to 70,000 Kenya Shillings, or around $700, in total.
Read Schools Offering Diplomas and Degrees in Law Kenya
How to File a Criminal Case in Court
1. As quickly as possible, visit the closest police station to obtain an OB number.
2. Your complaint will be recorded in the occurrence book and given a reference number for the investigation.
3. The police will or may record your statements as well as those of your witnesses. After gathering evidence, the police will formulate an accusation.
4. If the police suspect a crime has been committed, they will make an arrest, hold the suspect in jail, or release them on a reasonable bond while they take further action.
5. The police will send the file to the prosecutor. The prosecution lawyer will decide whether or not to take the case to court based on the evidence offered.
Read List of Best Law Firms in Kenya
How to File a Civil Case in Court
1. Understanding your course of action is the first step. That is, what legal provision you are using to bring a lawsuit against the defendant or respondent?
2. Speak with an advocate, who is a lawyer who has moreover been accepted to the roll of advocates and who is currently licensed to practice.
3. After that, you will be instructed to construct your complaint as a plaint, originating summons, or petition and to reduce it to writing.
4. Deliver the written complaint and a signed affidavit of support to a court registry close to you.