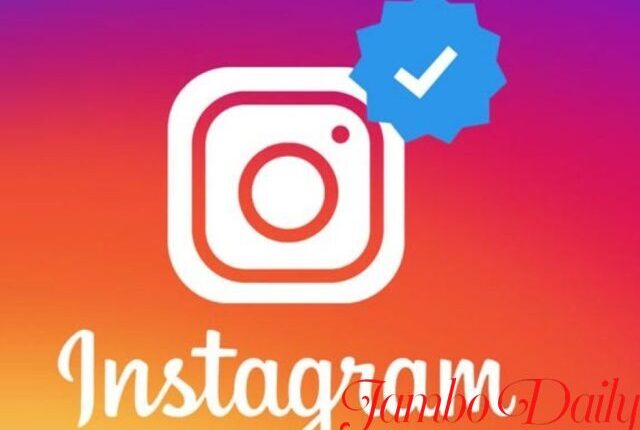 How to easily Get Verified on Instagram
Here is a simple guide on how to get verified on Instagram. Instagram is a wonderful technology product from Facebook/Meta that has grown to become one of the most popular online apps.
It has progressed from a mere platform for sharing photos and receiving "likes" to a massive business tool that claims to be effective when used strategically. In recent years, writers have written about how to effectively market a business through Instagram.
Instagram is a fantastic marketplace, with over 2 billion users. Its vast network and cross-border reach provide an unparalleled and, one might say, free market.
It has grown in popularity around the world, with people of all ages and genders claiming space online and making their presence known, providing entertainment, and global communication, and creating a society that seems to grow by the day.
Instagram, like society, has echelons and levels. On Instagram, the apex of the pyramid has been acknowledged as the "blue badge of verification." This is evident in various celebrity profiles, well-established businesses, and organizations.
The verification badge is an emblem of credibility that alerts netizens to the existence of imposter pages, parody accounts, and celebrity fan pages.
Read also How to Get Your Facebook Page Verified
It is a distinctive mark that can't be imitated. It should be noted that the verification badge appears only after one's profile name and not in any other segment of the page, such as the display photograph or the bio.
On Instagram, the amount of followers does not really matter. In this article, we will look at two methods of obtaining Instagram verification and thus the "crown," which is a mark of authenticity.
How to Get Verified on Instagram
1. Instagram Verification Request
Go to the settings tab on your Instagram page and scroll down to the request form option.
Fill out the form, and keep in mind that you will need to provide an official government-issued identification document, such as an identification card, passport, driver's license, or utility bill.
Explore the Help Center segment to learn about any additional requirements that may be imposed on you. Also tour the community policies and guidelines that must be followed, such as the sharing of tolerant content.
Wait for a response, which could take a minimum of three months for verification, confirmation, or denial. If your application is denied, you have 30 days to reapply.
2. Hire Someone to Do It for You
You can also take the riskier route of hiring spokespeople to have your account validated. These agencies and companies claim a more direct and faster route to the source and thus appear to have a more definite approach.
They, on the other hand, charge and levy fees for their services, and the chances of locating a reliable agency are slim.
If you choose this option, you will need to spend a significant amount of time researching these publicists and looking for previous reviews of their services prior to taking the plunge.
These are the two methods for getting verified on Instagram. They rely heavily on the validity of one's account, and to improve it, one should consider connecting their Ig account to other validated social media accounts, such as Twitter and Facebook, and even to a website, if one exists.