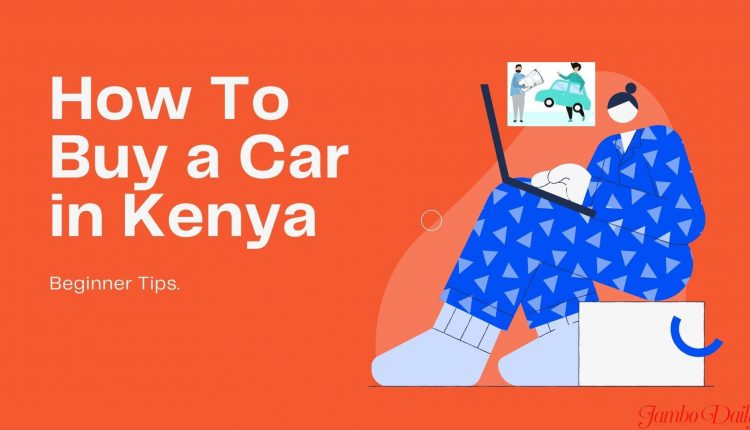 How to Buy a Car in Kenya
Many avenues exist where you can buy a car in Kenya – getting your dream car without the pain, stress, and in some cases, nightmares that have been associated with the Kenya Motor Vehicle industry.
How to Buy a Car Locally in Kenya.
First, of all, let's look at the process of getting a car that is locally available. Once a person identifies a car that they want, they can check out the following websites to see the availability and market price of the vehicle:
1. Jiji.co.ke
2. Cheki.co.ke
Various dealers and end-users post their cars on these websites. Once you have narrowed down from both online, as well as in local car yards, the next step is to go with a mechanic you trust to have a look at the final options, to ensure you get a good quality car.
After the mechanic's approval, conduct a logbook search on ntsa.go.ke to confirm who the owner is before closing on the deal.
Having an account on tims.ntsa.go.ke is vitally important. Transfer of ownership from the seller to the buyer, importing a car, and initial registration are all done via the account through the NTSA website.
How To Import a Car From Japan to Kenya.
Car importation is an alternative to getting a car locally.
Let's work with Japanese imports. The gist about car importation from Japan is to ALWAYS ASK FOR AN AUCTION report when importing from any of these recommended websites: sbtjapan.com, autocj.co.jp, tc-v.com, and beforward.jp.
Most of the cars that come to Kenya are through online Japanese car auctions.
The auction report will let you know the actual mileage, repair history, and overall condition of the cars.
*Pro Tip: On each of the websites above, get the location and contacts of the local office and deal with the locals.
Once you have settled on the model you want, look for the car from all the websites above, contact your local account manager and ask for the auction report and a translation.
Alternatively, contact the various account managers and ask them to send you various options, auction reports and break down the total cost including the duty and clearing cost.
Tc-v.com is a bit different as it has many small importing companies on it, not all will feel free about sharing an auction report, in my company, I never import a car from tc-v if they do not have an auction report.
Once you have decided on the car you want, your account manager will reserve the car, send an invoice for payment and after payment, the importation process starts.
Also Read: List of Mobile Loan Apps in Kenya
Car importation takes about 6-7 weeks and is made up of:
Deregistration to get the Export Certificate.
KEBS inspection through QISJ with an inspection certificate to prove the same.
Shipping that takes about 4 weeks, there will be a Bill of Lading from the shipping company.
These three documents will be sent to you about two weeks before the car arrives in Mombasa and will be used to clear and register your car in addition to your PIN certificate and national identification.
Clearing and registration take about 6 days.
After registration is done, you will receive your car. The logbook will be ready in about 2 weeks!
I understand that sometimes you do not have the time to import, please feel free to contact me on +254715397750 and check out my page facebook.com/nasharegalomotors for some reviews, videos, cars, cars, and more cars.
I also provide clearing and delivery services.