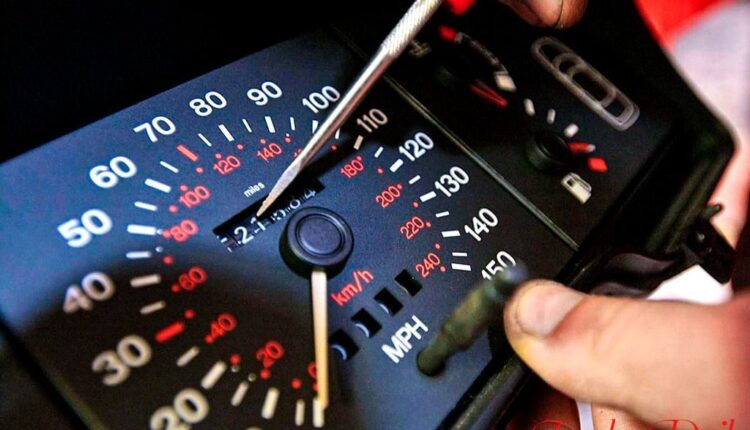 How to Check Mileage of Car Online For Free
Today we will be looking at how to check the mileage of a car online for free. Read the article for tips on genuine mileage checkups online before buying that new car.
One of the biggest concerns of every car buyer is the genuineness of the vehicle's mileage. It is an open secret that by tampering with the odometer one can easily be conned.
In some cases, a vehicle's mileage can be reduced from 200,000 Kms to less than 50,000 Kms in an effort to fetch a good price for the vehicle. By the time a vehicle is covering 200,000 Kms, it has significant wear and tear and it's only a matter of time before you start making regular trips to your mechanic.
This can be very frustrating especially if you had assumed the vehicle you just purchased had not been heavily used by its previous owner. 
How to Check a Car Mileage is Genuine
However, there are ways to avoid this kind of issue.
Buyers who manage to import vehicles directly have better odds of getting a vehicle with genuine mileage.
Before a vehicle is exported to Kenya it has to undergo quality assurance as per the government's regulations. These quality assurance firms check things like corrosion levels, roadworthiness of the vehicle, radiation levels, and mileage.
After this inspection is carried out the importer of the vehicle is served with an Inspection Certificate among other documents.
This inspection certificate has the current reading on the odometer before the vehicle is shipped to Kenya.
In addition, you can also confirm the chassis number of the vehicle from the same certificate. QISJ is the most used company by most vehicle exporters hence chances are they have a record of your inspection certificate. 
If your vehicle was inspected by QISJ you can always confirm the mileage reading at the time of inspection by inserting your vehicle's chassis number on this link https://www.qisjp.co.uk/verify-mileage.php
Here is a sample of a verified QISJ certificate: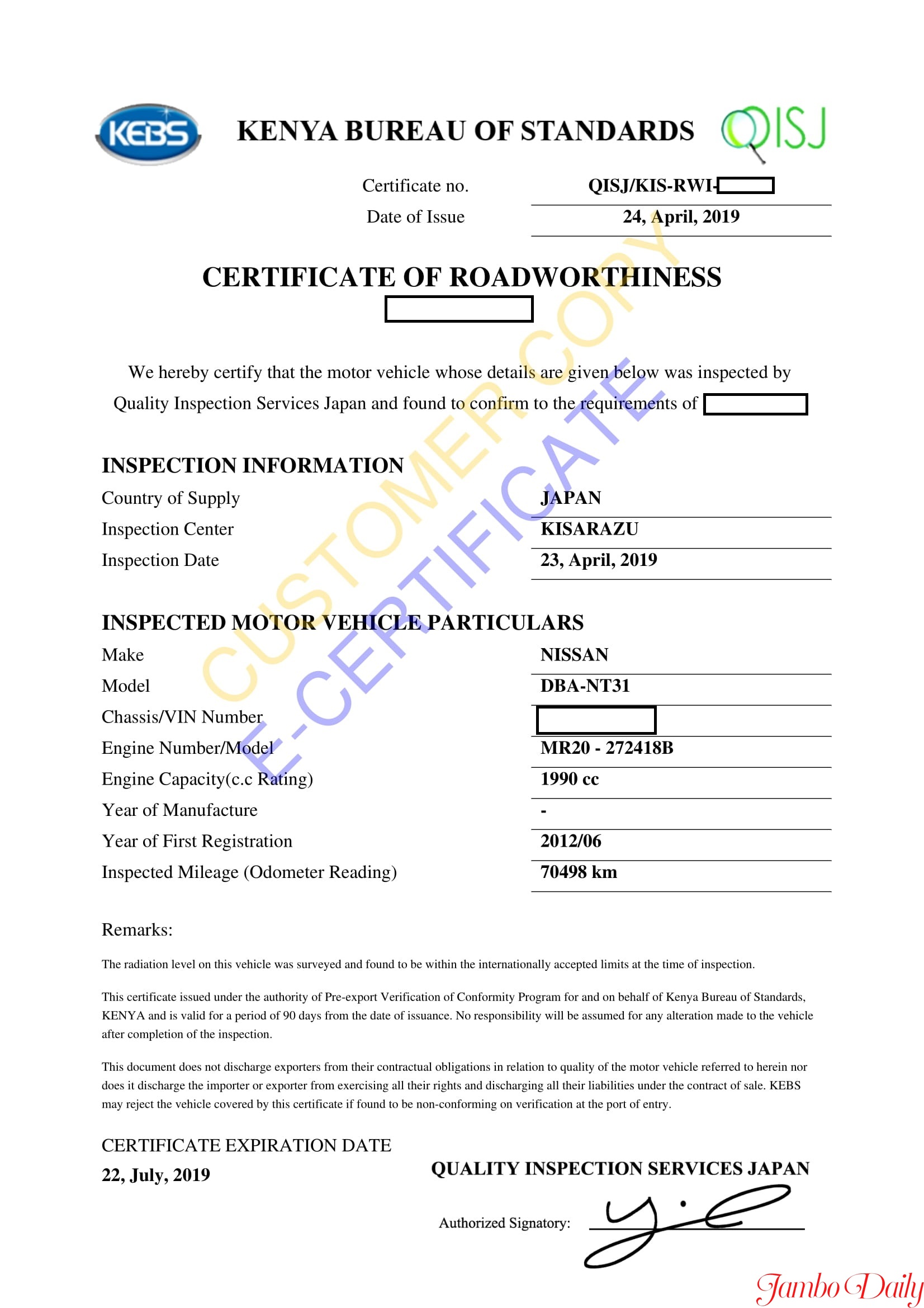 It is worth mentioning that there are other quality assurance firms out there depending on where the vehicle is being imported from. If you do not find any information about your vehicle there is a possibility it was inspected by a different firm.
Also Read: Best Car Insurance Companies in Kenya.
Tips Before Buying a Used Car
Not every buyer can import a vehicle directly for various reasons.
In such a case the vehicle has exchanged hands a number of times and is prone to odometer tampering. However, a buyer can still find out some information if the seller is a sincere person.
In such a case a buyer can request for the inspection certificate that came with the vehicle before purchasing.
I have heard of cases where the seller will say that the inspection certificate was left with KRA in the process of attaining the logbook.
As much as this is the case, these quality assurance firms share hard and soft copies of the inspection certificate hence a sincere seller can provide the soft copy. 
Another way to find out if a seller is genuine or not is by the buyer doing due diligence. You as the buyer need to be aware of the kind of person you are doing business with.
Also Read: Best Vehicle Tracking Companies in Kenya.
Vehicles are not exactly cheap.
Some will argue that it's impossible to have a 7-year-old vehicle with mileage as low as 20,000 Kms. This is a misconception. It is very possible.
Just remember that low mileage vehicles tend to be pricier for obvious reasons so if you find a low mileage vehicle is sold cheaply, think twice.
Another thing you might also want to check on is the condition of the steering wheel. A vehicle that has covered a low mileage should not be having a worn-out steering wheel or pedals.
I would strongly recommend that if you are not very conversant with vehicles or you are a first-time buyer visit the seller with a friend who has done it before or even your mechanic. 
Also Read: How to Start a Garage Business in Kenya.