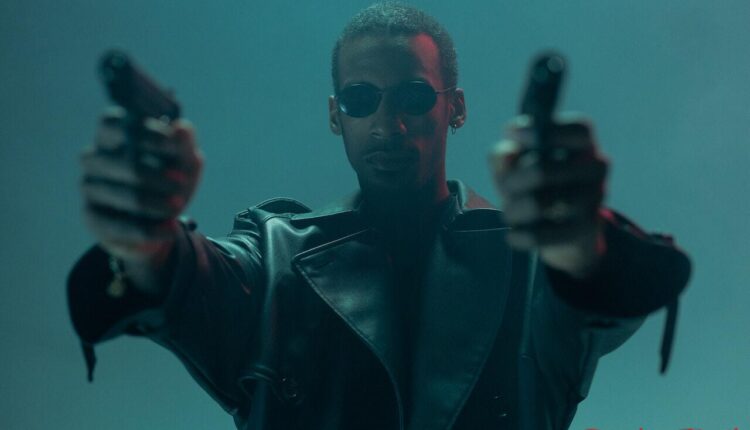 Craziest Bank Robberies in Kenya's History
Here is a compilation of the craziest bank robberies in Kenya's history. Several bank robberies have occurred in the country. Most bank robbers in Kenya only manage to escape with a little amount of money, if they manage to escape at all.
However, some heists are remembered for their masterful execution and large-scale nature. Given that it is always a question of life and death, today we'll examine some of Kenya's most bizarre bank robberies.
Craziest Bank Robberies in Kenyan History
1. Citibank 54 million Heist
On January 5, 1997, clearing agent Charles Omondi entered the Kenya Airfreight Handling Limited offices at Jomo Kenyatta International Airport and looted Sh54 million from a package. Charles informed the security personnel that Citibank had ordered him to get the money, which had been delivered from New York.
The Heist garnered so much attention that a reward of Sh 1 million had to be offered in order to apprehend Omondi. He ran away to Tanzania before traveling to Kenya later, where he was apprehended in the Buru Buru neighborhood of Nairobi. Mr. Omondi was imprisoned for three years following a protracted trial; he was ultimately released in 2002 following a presidential pardon.
2. Barclays Bank Eastleigh Branch 54 Million Theft
Three men broke into the Eastleigh Barclays Bank branch in January 2012 and seized Sh58 million. It's interesting to note that the gangsters didn't fire a single shot, and it's unknown if they escaped on foot or in a getaway car.
Read INSANE Video Shows Attempted Armed Car Robbery in South Africa!
According to reports, the stolen money was collected within two days. A total of Sh34.6 million and Sh19.7 million were collected on Saturday and Sunday, respectively. Facing chief magistrate Esther Mwangi, ten people were accused of the robbery.
3. KCB Thika Branch 50 Million Theft
After creating an underground tunnel, criminals broke into the bank's safe in November 2017 and plundered Sh50 million. Even though the police were stationed within 150 meters of the bank, they were powerless to stop the criminals from completing their mission.
After 17 million of the stolen funds were discovered in a one-bedroom rental apartment in Juja town, the three young guys were subsequently detained. The heist was recorded as one of the craziest bank robberies on Kenyan soil.
4. Equity Bank Kayole 27 Million Heist
On November 6, 2016, a man who had lived nearby the Equity bank in Kayole for approximately two months planned the robbery, which involved drilling a hole leading to the safe. The looters had gas welding equipment, which allowed them to enter the bank's safe easily and extract Sh 27 Million.
5. Habib Bank AG Zurich Robbery
This occurred at the Koingange Street branch of Habib Bank AG in Zurich on March 10, 2018. In this heist, the criminals entered the bank from the back of the structure before altering the CCTV and alarm systems.
Read Most Dangerous Estates In Nairobi, Number 3 Will Shock You.
Funny enough, they spent two nights in the bank robbing unnoticed. They had packed githeri, chips, chicken, rice, and beef — meals that were "escorted" down with milk — as the thugs appeared to have been ready to spend the entire weekend inside Habib Bank. They fled with millions of dollars.
The nature in which the heist was conducted makes it one of the craziest bank robberies in the country.
6. Equity Bank Othaya Robbery
A group of robbers who entered an Equity Bank branch in Othaya on October 2, 2015, while posing as auditors got off with Sh30.9 million.
They are claimed of entering the bank through the back entrance at 6 am and telling the branch deputy manager that they had permission to conduct audits. They had knives in their hands.
Later, the police apprehended three university students and a Form Four graduate in connection with the robbery. It was thereafter claimed to be an inside job.
7. Mashreq Bank Robbery
One of the most hilarious heists in Kenya's history is this one. Armed robbers broke into Mashreq Bank's banking hall on July 1, 1999, in the ICEA building on Kenyatta Avenue, and made off with Sh 500,000.
The thugs sang "Toa ndugu, Toa Dada ulichonacho wewe, umtolee bwana Mungu wako (Give brother, give sister, whatever you have, give your offering to God)" as they vehemently frisked bank customers who went in oblivious of the crime, according to witnesses of the daylight incident.
Six armed robbers who were singing the same song targeted the same bank a month later, on August 17, 1999, and seized Sh9 million in addition to several merchandises like watches and jewelry.