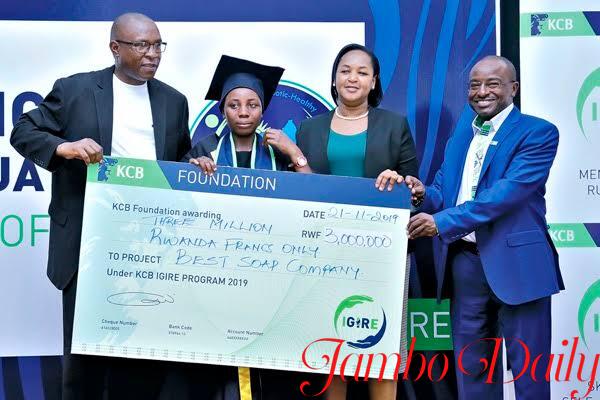 Best Secondary School Scholarships for KCPE Candidates 2023
This is a list of secondary school scholarships for vulnerable or needy yet bright students who performed exemplary in their KCPE examinations but are unable to join high school due to financial constraints.
Candidates for the KCPE who scored exceptionally well but are unable to pay the secondary school tuition need not worry anymore. There are currently 10 major Foundations that provide these scholarship opportunities.
The scholarship foundations are listed below:
Secondary School Scholarships for KCPE Candidates 2022
1. Equity Wings to Fly
The current initiative seeks out needy pupils who are also high achievers, primarily orphans or vulnerable students who are recognized for their performance on the nationally standardized Kenya Certificate of Primary Education examinations (KCPE).
Read How To Apply For Equity Wings To Fly Scholarship 2023
Applications can be picked up by students at the nearest Equity branch.
2. KCB Bank Foundation Scholarships
There are three primary goals for the program;
Increase the underprivileged's access to education
Boost the number of students transferring from primary to secondary schools
Increase the beneficiaries' likelihood of finding employment after completing their education
KISE (Kenya Institute of Special Education) and KCB Foundation collaborate to plan and carry out effective management and mentoring of scholarships for people with disabilities (PLWDs).
To apply, visit the nearest KCB bank location and pick up an application form.
3. The Coop Bank Foundation
In 2007, Co-operative Bank of Kenya Limited successfully launched its Education program, which covers secondary school students in need who are academically gifted.
Visit a nearby branch to apply.
4. The Jomo Kenya Foundation Scholarships
To help talented but financially strapped secondary school students in Kenya's public secondary schools, the Foundation established the JKF Scholarship Program.
One must present proof of either being an orphan or experiencing extreme poverty, as appropriate, in order to be taken into consideration.
5. The KTDA National Tea Foundation
The Foundation's primary goal is to help talented but underprivileged youngsters. Successful candidates must maintain their academic standing.
The KTDA National Tea Foundation scholarship, however, is exclusively available to students who live in the catchment areas of KTDA factories.
6. The Family Bank Foundation
Another group that awards scholarships to students who do well on their KCPEs but cannot pay their school fees is this one.
Candidates must meet the following criteria;
Must have taken the 2022 KCPE exam.
Must have received at least 350 points.
Must complete the application, which is accessible at all Family Bank locations nationwide or online at thefamilygroupfoundation.org/scholarships.
A written essay in the applicant's own handwriting is required.
Must be in desperate need.
7. Kengen Foundation Scholarships
In 2005, this scholarship program was established. Since then, the program has assisted more than 500 deserving kids who were selected primarily from underserved neighborhoods around the company's installations.
8. Elimu Fund Scholarships
To assist bright Kenyan children with limited financial resources to pursue and successfully complete secondary education, Elimu Fund has established a scholarship fund.
The applicant must have earned at least a "B" on the Kenya Certificate of Primary Education (KCPE) and rank in the top 10% of his or her class in order for the scholarship to be considered.
9. The Palmhouse Foundation
The Palmhouse Foundation offers scholarships to gifted students from financially struggling families, the majority of whom have attended underfunded rural primary schools in Kenya.
10. Hilde Back Foundation Scholarships
A humanitarian organization in Kenya called the HBEF helps gifted youngsters from low-income families pay for their secondary school education. Visit their website using this link, get in touch with them, and start getting sponsored right away.