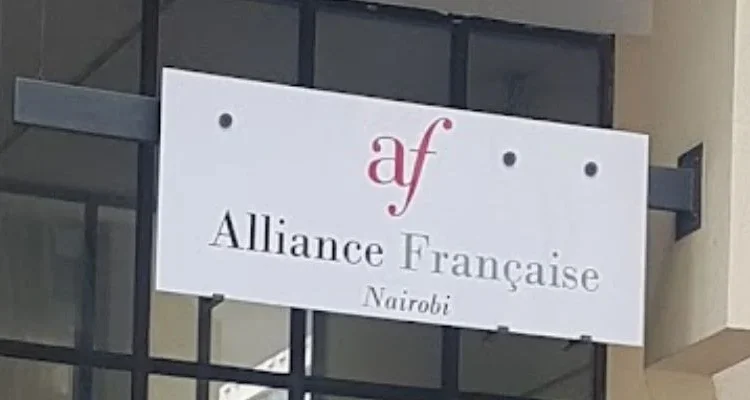 Best French Language Schools in Nairobi
Are you thinking of learning the French language but don't know where to start? Here is a list of French language schools you can consider. The finest school for learning French Alliance Francais is located in Nairobi. It's directly across the street from the View Park Towers entrance on Loita Street.
The college only educates in French and has strong ties to the French embassy. The school is also part of an international 'chain' of schools, and the level is identical to that of a comparable school in France (where their headquarters are).
When questioned about his experience at the school, Steve Kiboi, one of the School's Alumni had the following to say about the institute:
"During my time at Alliance, I was able to attend many French cultural events and immerse myself in many French things."
Sauti Sol, Antoneosol, Scot the Violinist, Eric Wainaina, and other musical performers used to perform at the auditorium, and we'd go in for free. It was fantastic. Larry Asego, a former Classic 105 host, was once my instructor. "The fee is determined by the number of lessons you want to study, as well as the difficulty level and depth of knowledge you want to achieve,".
The cost of a class ranges from 2500 Ksh to 9700 Ksh. For additional information, please contact +254 20 4917 000 / +254735338888 / +254724714680. They have branches in Kisumu and Mombasa too.
Read Best Chinese Language Training Schools in Kenya
There is also a good school nearby called French School of Nairobi ( Lycée Denis Diderot) that uses French as its primary teaching language. You can contact them at 020 2437714 or go to their website at 020 2437714.
Bonjour Institute on Koinange Street is also a wonderful option for those interested in taking online education. You can call them at 0733 589203 or visit their website at www.bonjourinstitute.com. It is one of the best french language schools in Kenya.
Several Universities and colleges in Kenya also teach French in their curriculum. However, under this kind of learning you have to combine the language with another one for instance when taking a course in education. Such institutions include Kenyatta University, The University of Nairobi, Moi University, and Maseno University among others.