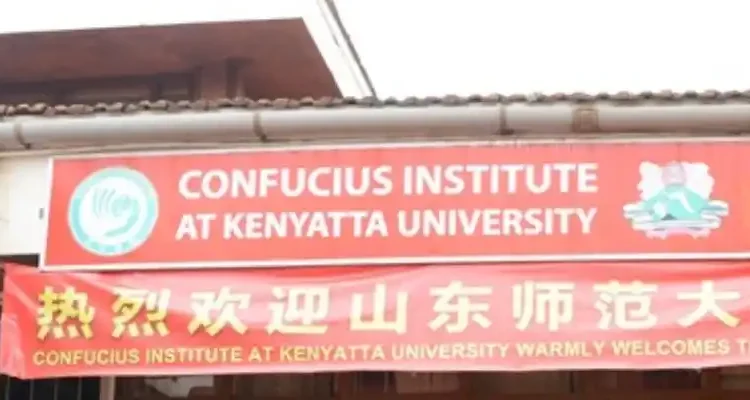 Best Chinese Language Training Schools in Kenya
The top Chinese language training schools in Kenya are listed below. Learning the Chinese language is arguably one of the best things someone can do. The language has grown in popularity in Kenya and continues to present countless opportunities, particularly for those involved in commerce, diplomacy, and international relations.
Best Chinese Language Training Schools in Kenya
1. The Language School Kenya
Chinese language instruction for beginners is provided by the Language School. It provides Chinese lessons that are brief, regular, and customized in Nairobi.
Location: Kilimani, Nairobi, close to Adlife Plaza on Chania Avenue.
Phone number: 0703 228 840.
2. The University of Nairobi's Confucius Institute
The University of Nairobi is where the institute is situated. It is an organization whose goal is to aid individuals all around the world in learning the Chinese language and culture. January, May, and September are the times for intakes.
Phone number: 020 491 8017.
3. Confucius Institute at Kenyatta University
As a result of cooperation between Kenyatta University, Shandong Normal University, and the Confucius Institute headquarters in China, the institute was founded in December 2008. It provides a range of short courses and programs in Chinese.
Message me at 020 8710 901/2/3.
4. Discovery Chinese Cultural Center
It is a private institution that specializes in teaching Chinese language and culture and has a wealth of teaching experience. Over 500 students have received speaking instruction in Chinese from the center, which has also helped them get ready for international Chinese proficiency exams.
Location: 4th floor of the Rattansi Educational Trust Building on Koinange Street.
To reach them, dial 0724 875 317 or 0773 501 985.
Read Best Sign Language Schools In Kenya
5. The Language Center
The Language Center is a language school with the primary goal of promoting friendship between individuals from various cultural backgrounds via the teaching of languages. Along with other training programs, it provides Chinese instruction.
Ndemi Close is located off Ngong Road.
Phone numbers: 020 264 1616 or 0721 495 774.
6. Kenya Institute of Professional Studies & Foreign Languages
The institution is the top college in Kenya for learning all languages. It has more than 15 years of expertise in teaching professional studies and foreign languages.
Location: Nairobi, Kenya, Tom Mboya Street, Kenda House.
Phone number: 0710 462 063.
7. Oracle Language Center, number
From beginner to expert levels, Oracle Language Centre offers a variety of language classes. It offers courses in beginning, intermediate, and advanced Chinese.
Fair Acres Road in Karen is the location.
Phone numbers: (736) 496 025 or (701) 707 001.
8. Moi University's Confucius Institute
Located in Eldoret, it is a place where Chinese language and cultural instruction is provided. It provides economical teaching, a variety of Chinese language courses, and information on Chinese culture.
Phone number: 0740 924 534.
9. ACK Language and Orientation Institute
The most traditional and established language school in Kenya is Ack Language & Orientation School. Programs for learning Chinese are available, and the study schedule is adaptable to the needs of the pupils.
Bishops Road, across from the NSSF building.
Call 020 272 1893 or text 718 233 085.
10. Erdemann Chinese School
The first Chinese international school in Kenya is Erdemann Chinese School. It is a full-time elementary school that offers a variety of Chinese language classes as well as instruction in martial arts.
Location: Kileleshwa's Laikipia Road.
Phone number: 0791 839 963.