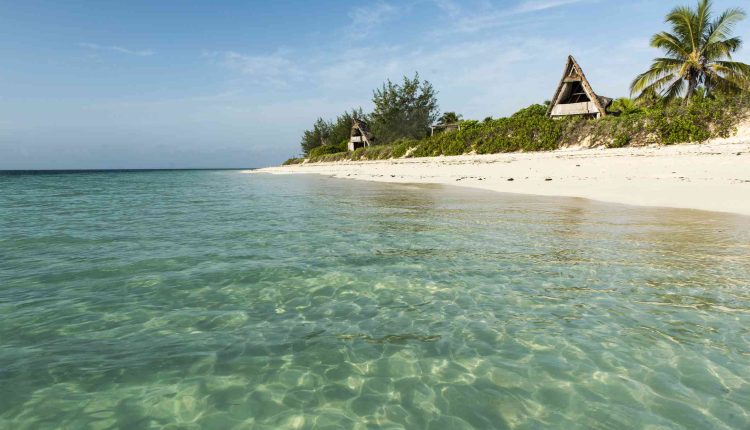 African Countries with the Longest Coastlines
For quite some time now, there has been a question of which African countries have the longest coastlines. Coastlines are the areas between land and sea.
Because Africa's coastline contains fewer large gulfs and inlets, it is shorter than Europe's and is estimated to be 30,500 kilometers long. Madagascar boasts the African continent's longest coastline.
The following is a list of African countries having coastlines in descending order of length.
African Countries With The Longest Coastlines
1. Madagascar
Madagascar, the world's fourth-largest island, also has Africa's longest coastline. It is located on Mozambique's eastern coast and comprises 587,040 square kilometers with a 4,828-kilometer-long coastline.
2. Somalia
With a length of 3,333 kilometers, Somalia's coastline is second only to Madagascar's. It is located on the horn of Africa and is covered with plateaus, highlands, and lowlands.
3. South Africa
South Africa has the third-longest coastline, at 2,798 kilometers. The country also occupies the continent's southernmost point, and the majority of it is semi-arid.
4. Mozambique.
Mozambique is fourth on the list, with the longest coastline, which runs across the Indian Ocean for 2,470 kilometers. It is supposed to have fascinating and magnificent resorts that attract tourists looking for something different due to the unknown and nameless beaches.
Read Top 10 Most Developed African Countries
5. Egypt
Egypt has a land area of 1,001,449 square kilometers and is distinguished by its coastlines on the Red Sea, the Mediterranean Sea, and the Nile River. With a length of 2,234 kilometers, it has the fifth-longest coastline in Africa.
6. Eritrea
Eritrea has Africa's sixth-longest coastline, measuring 2,234 kilometers. It is located in the continent's northeast and has a land area of around 125,000 square kilometers.
7. Morocco
Morocco has the seventh-longest coastline in the world, at 1,835 kilometers. The sandy beaches along Morocco's coastline are vital to the Moroccan economy.
8. Libya
Libya, on the other hand, has a 1,770-kilometer-long coastline with plateaus and depressions. The shoreline is also the longest in the Mediterranean.
Read Top 10 Largest African Cities
9. Angola
Angola, a country in southwestern Africa comes 9th among the longest African coastlines. Its coastline extends to a length of 1600 Kilometres, making it a big impact on Angola's economic development.
10. Namibia
Closing the list of top ten is Namibia, a country found in northwestern Africa as well, bordered by Angola to the North. It has a coastline of 1572 Kilometres, which is quite a significant length for the marine economy.
Economic Importance of African Coastlines
In terms of African countries, 70% have coastlines that have not been fully utilized.
According to a new World Bank study, West Africa's  Cost is losing over $3.8 Billion a year to erosion, flooding, and pollution. West Africa's coastal areas host about one-third of the region's population and generate 56% of its GDP.  The report argues that environmental degradation in the coastal areas of Benin, Côte d'Ivoire, Senegal, and Togo cost $3.8 billion, or 5.3% of the four countries' GDP in 2017.
Coastlines may be an important instrument for improving social and economic stability. Poverty and malnutrition would be eliminated if there was a plentiful supply of fish. As a result, overfishing and pollution should be prevented because they can lead to tragedy.
Furthermore, developing a clean marine bio-diversity should boost income-generating industries such as tourism. To attain these goals, policy should be developed with the goal of generating benefits rather than focusing solely on extraction.