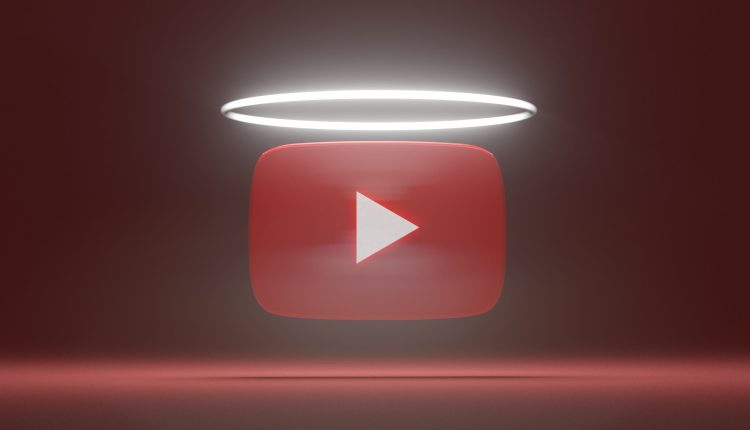 10 Ways to Monetize your YouTube Channel
There are a variety of ways to monetize your YouTube channel apart from the traditional way of serving ads.  There is no denying the increased popularity of video material in the digital world right now.
YouTube has over 2.1 billion monthly active users from all around the world. This figure shows no indications of diminishing, with the predicted number of users escalating year after year.
In terms of daily active users, YouTube has around 122 million users each day.
This is a great moment for businesses and digital content creators to concentrate on video content. You can do that thanks to YouTube's advertising tools.
We will define YouTube monetization, its guidelines, and instructions, as well as how to monetize your YouTube videos, in this piece.
What is YouTube monetization?
To put it simply, YouTube monetization is the opportunity to earn money from your YouTube videos.
To allow YouTube monetization, you must complete specific requirements and join the YouTube Partner Program. (YPP).
To be eligible for monetization on YouTube, you must have:
At least 1,000 subscribers on your channel
4,000 view hours in the last 12 months
You may increase these numbers by providing high-quality content and promoting your channel.
There are some additional criteria for setting up and monetizing your channel. We'll go through those in the following section.
YouTube monetization rules and requirements
Monetizing your YouTube channel is as exciting as it sounds, but there are a few caveats. While the requirements for YouTube monetization aren't particularly onerous, the benefits are enormous.
Simply put, once you've joined the YouTube Partner Program (YPP), your success is entirely dependent on how well your videos perform. The more people who view your content, the more money you can make.
Let's take a look at the various requirements for starting to monetize your YouTube videos:
Apply to the YouTube Partner Program
The first step is to apply for membership in the YouTube Partner Program (YPP).
YouTube reviews applications for at least one month before making a decision. It could take more than a month, owing to the fact that YouTube has actual specialists reviewing each application.
The following are the minimum eligibility requirements for joining the YPP:
Your channel has at least 1,000 followers.
You have at least 4,000 valid public watch hours in the last year.
You live in a country that offers the YouTube Partner Program.
You have a Google AdSense account that is linked to your YouTube channel.
There are no active channels on your channel. Community Guidelines go on strike
You strictly adhere to all YouTube channel monetization policies.
For an added layer of security, you must enable 2-Step Verification on the Google
Account associated with your YouTube channel.
Avoid copyright and monetization mistakes on YouTube
It is critical to follow YouTube's copyright and monetization policies at all times. That is, you should only upload videos that you have created or have permission to use. Music or audio tracks, other copyrighted works, or videos created by others are also covered by copyright.
If you are caught violating any of the policies, you may face the following penalties:
Ad removal from your videos
Removal from the YouTube Partner Program
Account suspension or cancellation
YouTube states that if you violate any of its policies, it will always notify you via email. They will also inform you of any options that are available to you.
Read Top 5 Earning YouTubers in Kenya and Their Subscribers
What to do if you get rejected by the YouTube Partner Program
If your application is denied, YouTube will explain which policies your channel violated. Don't worry if that's the case. After 30 days, you may reapply. Use this as an opportunity to improve your channel before applying again.
For example, you may want to review any video titles, descriptions, and thumbnails to ensure they comply with YouTube's policies. Additionally, if you have specific videos that are causing problems, you may want to delete or edit them.
Top 10 ways to monetize your YouTube Channel
We've gone over the prerequisites for starting to monetize on YouTube. Now comes the fun part: discovering all the different ways you can earn money from your YouTube videos.
You might be curious about how much money Vloggers make. While some of YouTube's highest-paid creators earn millions of dollars from their videos, not every creator achieves that level of success. The average YouTube channel earns about $18 per 1,000 views.
YouTube has transformed how creators earn money online and on the platform.
Let's look at the top ten ways to make money on YouTube:
1. YouTube Ads
Ads that appear before or during your videos are the most "traditional" way to make money on YouTube.
If you've signed up for the YPP, you can enable ad monetization for single or multiple videos on your channel. Keep in mind that in order to run ads, your videos must adhere to YouTube's advertiser-friendly content guidelines.
You can control the placement of ads on your videos by using one of the several YouTube ad formats available.
2. Paid Sponsorships
Paid sponsorships occur when a brand or company pays or sponsors a content creator to pay, use, or demonstrate their product in a video. While brands provide sponsorships to creators, it benefits both parties as well as the viewers.
Sponsorships are difficult to come by, but they can be extremely rewarding. If you have a popular channel with a large following, you can approach relevant brands in your niche about collaborating on a video.
Show brands your previous work, YouTube analytics, and engagement rates to secure a sponsorship. Explain to them how your content will benefit their business.
3. Affiliates
Affiliate programs are another way to monetize your YouTube videos.
So, how exactly does this work? When you join an affiliate marketing program, you use an affiliate link to direct your audience to a brand's product or landing page. If the user makes a successful purchase, they will receive a commission from the sale.
While not as lucrative as paid sponsorships, an affiliate program generates additional revenue. You can become an affiliate for products you already use and even offer a discount code to your followers.
4. Channel Membership
YouTube channel memberships are a monthly fee in exchange for exclusive benefits. Creators can provide channel members with exclusive offers such as product discounts, 1:1 live chats, or exclusive videos.
The creator determines membership fees, and channels must have at least 1,000 subscribers to enable this feature.
5. Patronage
If you have a large following, a third-party platform such as Patreon allows digital creators, artists, writers, and businesses to offer exclusive perks to patrons who support your channel and content.
Patreon, similar to a YouTube channel membership, is popular with YouTube creators and brands. However, with tiered membership, you can offer different perks to patrons regardless of subscriber count. Offer exclusive content such as behind-the-scenes videos or benefits such as early access and one-on-one time.
6. Merchandise
YouTube channels with over 10,000 subscribers can sell merchandise through a merch shelf on each video page. If you've established a strong brand community, you can generate additional revenue by selling branded merchandise to your YouTube fans.
This is especially useful for YouTube creators who do not have their own websites but want to sell merchandise to their fans. There is an opportunity to grow your brand with over 45 supported merch platforms or retailers worldwide.
7. Super Features: Super Chat, Super Stickers, Super Thanks
If you've ever watched a YouTube live stream, you may have noticed that some chat messages stand out and are highlighted more than others.
Because YouTube allows creators to enable Super Chat on their live videos and premieres, this is the case. This monetization option allows your audience to pay anywhere from $1 to $500 to have their message featured in a live stream chat.
In the same way, Super Stickers function similarly to Super Chat.
Instead of purchasing chat messages, users can purchase and share amusing stickers. These stickers are then pinned to the top of the chat stream in order to catch the attention of their favorite creator.
Finally, the Super Thanks feature allows users to express their gratitude to their favorite creators. Users who donate a small amount get a featured comment in the live stream chat as well as an animated GIF.
A demonstration of the YouTube Super Thanks monetization feature in action.
Users can purchase Super Thanks on any uploaded video, not just live streams and Premieres, unlike Super Chats and Super Stickers.
These are excellent features for digital creators or brands that produce informative and educational videos. These Super features not only generate extra revenue but also allow your top fans to show their support and gratitude for your content.
8. YouTube Shorts Fund
YouTube launched a $100 million fund exclusively for Shorts creators in May 2021. This money was distributed to YouTube Shorts creators on a monthly basis between 2021 and 2022.
This means that YouTubers earned anywhere from $100 to $10,000 per month based on the engagement and views on their Shorts videos. And eligibility is refreshed monthly, so if you don't qualify one month, you might the next, or vice versa.
To receive a YouTube Shorts Fund, you do not need to be a member of the YPP, so this is a huge benefit for creators who do not meet the YPP program's requirements. To qualify for a YouTube Shorts Bonus, creators must still meet certain eligibility requirements.
9. YouTube Premium
YouTube Premium is a YouTube subscription service. Members have access to ad-free content, video downloads, background playback, and other benefits.
So, what effect does this have on monetization? Will creators who monetize their videos with ads continue to be compensated if YouTube Premium members watch their videos? Yes, fortunately.
Subscription revenue payments, like ad revenue payments, are distributed to creators at the beginning of each month, according to YouTube. Of course, the amount is determined by how many Premium members watch your videos.
10. YouTube BrandConnect
YouTube For content campaigns, BrandConnect connects brands with YouTube creators. When it comes to product recommendations, audiences trust creators. And, yes, BrandConnect can connect YouTube channels with brands for collaboration.
This service is currently only available in the United States, Canada, and the United Kingdom.
Earn revenue from your videos with YouTube monetization
Creating and publishing videos is beneficial for more than just brand awareness. It's also a great way to supplement your income by monetizing your YouTube videos.
Are you prepared to expand your YouTube channel? Start by branding your YouTube account if you want to start monetizing on YouTube. Then, promote your channel and increase the number of views on your videos. Remember that the more views and subscribers you have, the more opportunities to monetize on the platform you have. Cha-ching!