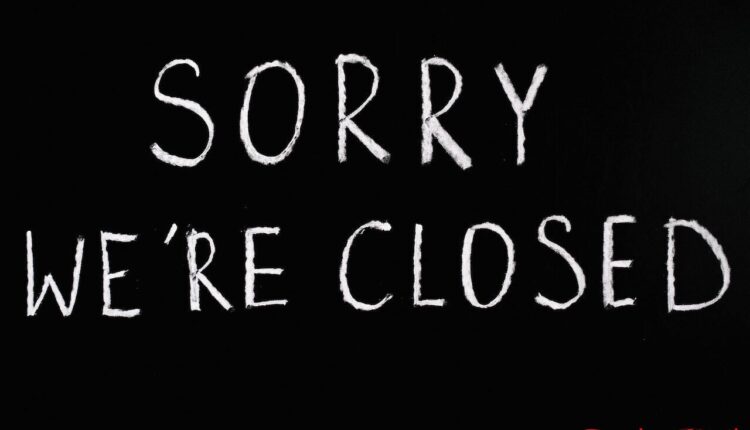 Worst Businesses to Start in Kenya
This is a list of the worst businesses to start in Kenya for those looking up to establish their start-up businesses. Businesses are critical to the economy of a developing country like Kenya. Job creation is a critical area in which entrepreneurs can help fill the hole created by the government.
Because the government has not created enough jobs to meet the needs of the high youth population, more people have been encouraged to start their own businesses as a source of income. However, not everyone knows what to invest in, which is why knowing the worst businesses to start in Kenya is important.
Many factors might cause a company's reputation to suffer. The most important of these is whether or whether the venture is profitable. Other factors to examine are the amount of capital required, the dangers associated with running the firm, and the legal impediments involved in establishing and operating the business. As a result, savvy businesses avoid such endeavors.
Many factors might cause a company's reputation to suffer. The most important of these is whether or whether the venture is profitable. Other factors to examine are the amount of capital required, the dangers associated with running the firm, and the legal impediments involved in establishing and operating the business. As a result, savvy businesses avoid such endeavors.
Worst Businesses to Start in Kenya
1. Political Blogging
When it comes to politics, the stakes are high, and political blogging is no exception. Blogging in general may be a lucrative business that has produced countless billionaires. If you only consider the money, political blogging can be a profitable venture, but there is much more to it.
To be a political blogger is to jeopardize the most important thing in your life! Unfortunately, a variety of things can go wrong, including being kidnapped, blackmailed, hacked, trolled, or even killed. Politicians in Kenya routinely haul political bloggers into court for writing unpleasant things about them. Because of these hazards, it is the worst business to establish in Kenya.
2. Offline taxi business
Before the emergence of online taxi services, the offline taxi business was a profitable one. Even still, the majority of the money in online taxis goes to the corporations that provide internet platforms. To get started in this industry, you'll need to spend a lot of money on a good car. Because of the high tax rates, purchasing a vehicle in Kenya is not inexpensive.
Even if you already own a car, beginning a taxi service is fraught with uncertainties. The majority of Kenyans choose public transportation, which is far less expensive. In addition, cab drivers endure difficulties such as muggings. Unhealthy rivalry can also have a negative impact on the environment.
3. Insurance Company
Insurance companies are among the most successful, yet the market is like a shark pool for new businesses. To begin with, starting an insurance company requires a significant amount of capital. There's also the problem of trying to break into a market controlled by massive international corporations.
The biggest danger in the insurance industry is that investors will lose money because underwriters will conspire with clients to make fraudulent claims, causing the company to lose money. Furthermore, even when insurance claims are legitimate, clients tend to overstate the amounts. As a result, the company finds it difficult to stay afloat.
4. Travel agency
People travel for a variety of purposes, including business, tourism, education, and health. Because of the huge need for travel services, one would expect that a travel agency would be a viable business. A travel agent's issue is that they are responsible not only for the client's movement but also for all other aspects such as hotel, airport transfers, and security.
Read Best Travel Companies in Kenya
When a travel agent is under pressure to satisfy the client's expectations, several things can go wrong. The availability of the internet, which allows prospective clients to research and plan their vacations online, is one barrier to this endeavor. As a result, there is little left on a travel agent's plate, and the job can be frustrating.
5. Second-hand clothes business
The tiny amount of money required for capital is the talking point for anyone interested in starting this type of business. However, the good news does not stop there because the business is fraught with difficulties. To begin, you must know where to look for things at the best prices. Sometimes second-hand traders order things that are not of the quality they expect.
This industry has also been thrown into disarray as a result of the government charging high tax rates to encourage the purchase of locally created clothing. Such enterprises are typically run informally in marketplaces where traders are expected to interact with government officials.
6. Software Company
Technology is the future of business, but starting a software company in Kenya is not for everyone. Some software inventions have resulted in large corporations, such as Safaricom's MPesa. However, these are exceptional occurrences; many other concepts never see the light of day, leaving creators frustrated.
Read Best CRM Software in Kenya
A software company is not a smart business idea since many Kenyan businesses do not recognize the value of incorporating digital systems into their operations. As a result, persons aiming for corporate jobs may find themselves unemployed. Even those who have achieved success in this industry have made large investments.
7. Photography
If there was ever a time when it was appropriate to refer to a period as the "Age of Photography," it is now. Anyone and everyone may now easily access photography services that were previously only available to celebrities. However, it is one of the businesses not to start in Kenya for a variety of reasons, the most important of which is that photographers are underappreciated.
Although photography equipment is quite expensive, Kenyans seek to pay as little as possible for these services. As a result, potential clients may forego professional photography services in favor of free photos taken using their phone's camera. Furthermore, many current phones include sophisticated cameras and photo editing features that may compete with professional photographers.
8. Betting firm
Despite the fact that the betting market is lucrative, a betting corporation is one of the worst business ideas. The industry, like other sectors, is dominated by a few large enterprises, such as Sportpesa and Betpawa, with the others scrambling for peanuts. If you are a new investor, the competitiveness in this industry is the least of your worries.
Read Best Betting Sites With High Winning Odds in Kenya 2022.
One of the difficulties that betting companies face in Kenya is an unfavorable regulatory environment. To discourage betting among Kenyans, the government imposed substantial levies on all betting activities. Since then, there has been an ongoing assault on these companies, including the revocation of their licenses.
9. Shylock Business
Being a shylock is not easy since it requires you to be on top of your game all of the time, and even then, there is no assurance that the company will not fail. The business has numerous risks that are borne alone by the business owner. Because this is a final resort for people, clients will include a diverse range of despairing and unpredictable individuals.
Shylocks normally deal with minor loans, thus collateral is not required. As the number of clients grows, so does the amount invested in the business, with little hope of being repaid. Due to the nature of word-of-mouth contracts, it is difficult for shylocks to follow up on defaulters.
10. Tendering Businesses
If you want to do business with the government, you must engage in the tendering process by bidding on open bids. This can be a profitable business, but it is not the best enterprise for a start-up. To begin, you must have a registered company and demonstrate that you can complete the bidding project.
While a specific percentage of projects in Kenya are set aside for youngsters to bid on, only a small number of bids are awarded. Even so, the funds made available for the projects are insufficient, forcing them to stall. This implies you might not be compensated, which would be a waste of your money and resources.
Open government tenders can be accessed via the Public Procurement Information Portal (PPIP).
Read also Highest-Paying Parastatals in Kenya and Salary Scales
Source: Tuko.co.ke