Vinnie Baite Bio, Career, Age, Education, Family, Wife, Net Worth.
Who doesn't know of 'Stori za Jaba' comedian Vinnie Baite?.. Vincent Mutwiri Alias Vinnie Baite is a Kenyan Comedian, actor, and youtube vlogger. He is famously known for his crazy stories concerning Miraa (Jaba) that he hilariously narrates using a Meru accent to bring about fun and laughter. His slogan "Achana Nayo" has become a favorite sensation among many Kenyans.
Read also Eric Omondi Bio, Age, Career, Family, Baby Mama, Net Worth.
Read also Professor Hamo Biography, Age, Career, Education, Family, Wife, Networth, Controversy
Read also Churchill Bio, Age, Career, Education, Family, Wife, Net Worth.
If you would like to know more about him, sit back and relax as we take you through the story of Vinnie Baite.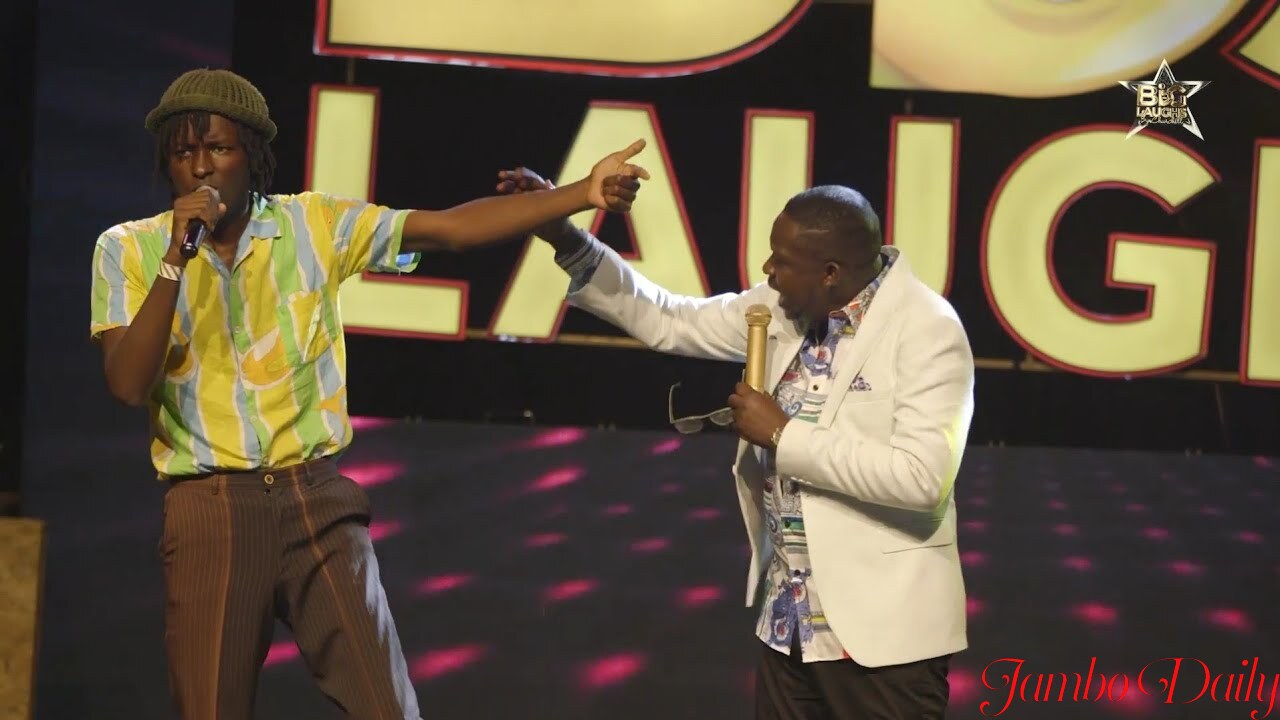 Vinnie Baite Age and Place of Birth.
Vinnie Baite was born in Ndagene, Imenti South district of Meru County. He is a Kenyan by nationality and a meru by the tribe. His exact age is not known but he is in his early 20s. He is a fresh graduate from campus.
Vinnie Educational Background.
Vinnie attended a local primary school in his rural area where he sat for his Kenya Certificate of Primary Education (KCPE) and proceeded to high school. After completing his high school education, he joined Maseno University for a Bachelors's degree in Literature and Film Studies. He left Maseno University in April 2021 and focused on comedy thereafter.
Vinnie Baite Career.
Vinnie always had an interest in comedy since he was a small boy. In a recent interview, he revealed that it was his mother who discovered his talent while he was young and encouraged him to develop it. He used to perform in the drama festivals while in high school.
When he joined campus, he used to be an active member of Maseno University Theatre Group. All this time, his mother was still encouraging him to follow his passion. She even went ahead and purchased a Camera for him while he was in his fourth year. When Covid-19 strikes the country and schools closed down, he moved to Nairobi where he started hustling in the streets of Kawangware. While hustling he was still making short video clips that did not sell.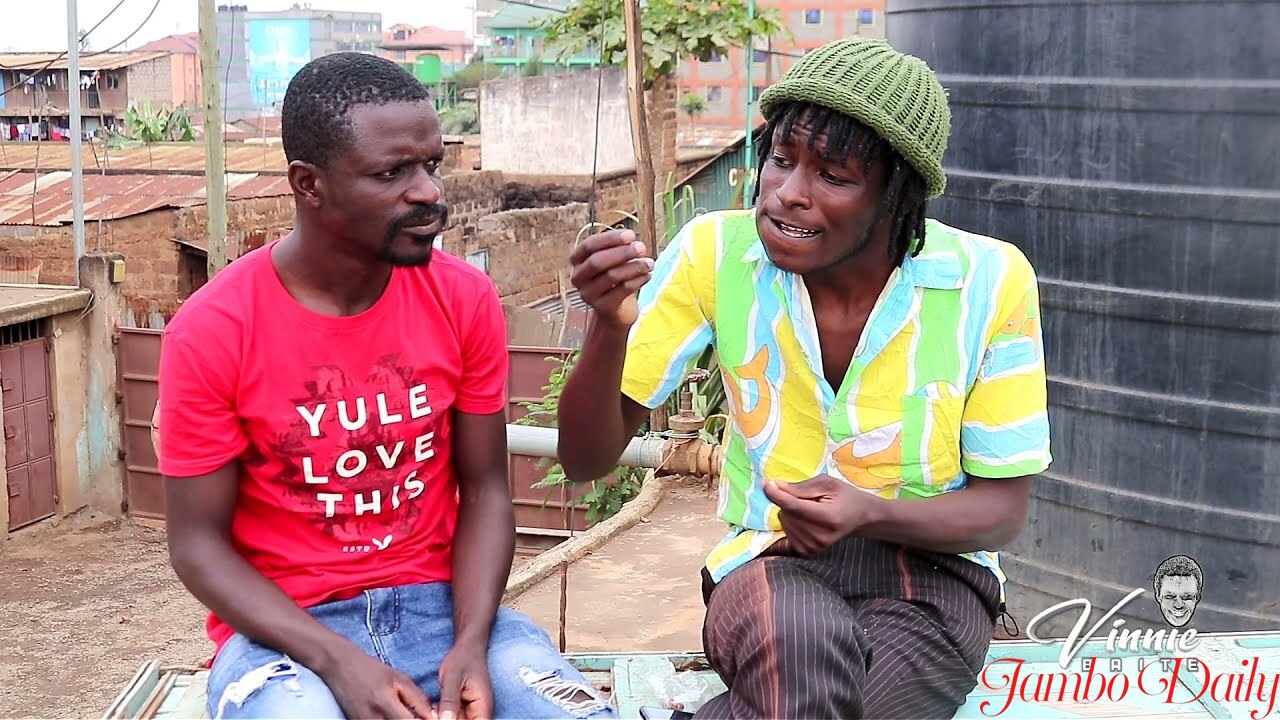 In an interview with Jeff and Nick on Hot 96, Vinnie revealed that it is after leaving campus that he decided to cast his nets into the comedy industry. On one Sunday afternoon, as Vinnie was relaxing in his house with his buddy, an idea (recording a video) came into his mind. He immediately asked his friend to accompany him, they picked another friend who would act as the camera operator and set off for the biz.
After recording the clip, Vinnie edited it and posted it on Tiktok where it amassed more than 200k views within a day. The next day he did another one and posted it both on Tiktok and Youtube, again it did very well to an extent he couldn't believe. Some celebrities re-posted the video on their socials and soon his name was trending countrywide. That is how he appeared in the limelight.
When asked about an alternative occupation, he said he would be in business. He revealed that he used to sell mitumba clothes on campus and he was good at doing sales. He however noted that he is now focused on content creation and it is what he would like to be doing in the next ten years.
Vinnie's comedy focuses on a number of issues affecting Kenyans like the economy, life challenges, women, and money matters. His character revolves around a Meru man who likes chewing Miraa and telling endless stories to his colleagues at a Jaba base. His dream is to build a big brand with a focus on unique content and thereafter become a philanthropist.
Vinnie Baite Family/Wife/Kids.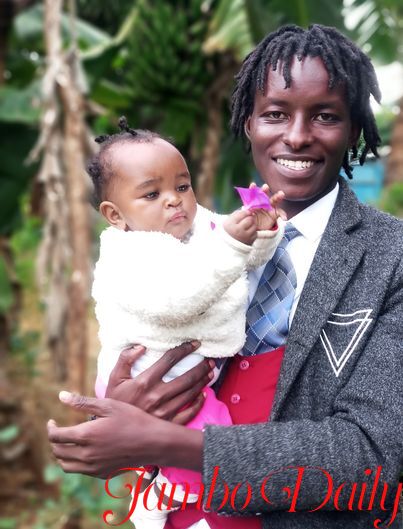 There is no reliable information to show whether Baite is married or is in a relationship. He however posted a picture of him holding an infant, a baby girl on Facebook with the caption "Sundays are for Church and family. And you guys are my Family 💗 We are at 63k Subscribers. Let's hit 100k by end-month." It is rumored that the child he was holding is his daughter. He has his family; parents and siblings back at home that he cherishes a lot.
Vinnie Baite Net Worth.
Vinnie Baite's net worth is currently not in the public domain. He is still an upcoming artist. We are currently reviewing this information and net worth shall be updated as soon reliable information is sourced.
Vinnie Baite Contacts and Socials.
Contact-Wise, you can reach Vinnie Baite on his Mobile Number- 0704 381731. You can also get him on all his social media accounts all under the name Vinnie Baite. Currently, he commands a base of 148k subscribers on his Youtube channel. On Facebook, he has 665k followers. He is still growing his followers base on Twitter, Tiktok, and Instagram.