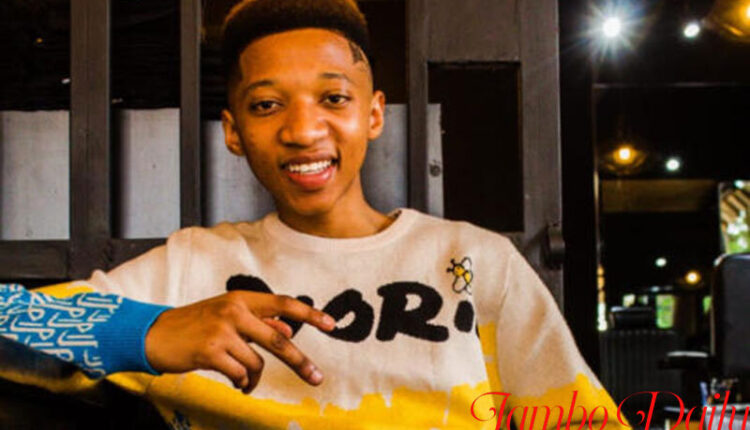 Trio Mio Biography, Age, Real Name, Career, and Personal Life.
Trio Mio is a young celebrated Kenyan rapper who rose to fame in 2020 following his hit jam 'Cheza Kama Wewe'. His career took shape during the Covid-19 pandemic in the country, which he says gave him an opportunity to record and release his first song as schools remained closed down. He is currently a high school student in form three.
Many Kenyans have been likening him to the late Kenyan rapper E-Sir who died in a road accident at the prime of his musical career. This is because Trio, just like E-sir demonstrates a high-level mastery of bars in his songs, not forgetting that he is also young. He has done several songs and collabos with various artists in the country.
Read also
Nyashinski Biography, Age, Career, Education, Family, Wife, Net Worth.
Top Ten Best Rappers in Kenya.
In this article, we are going to take a close look at Trio Mio's biography, highlighting his career and educational background as well as his personal life.
Trio Mio Age and Place of Birth.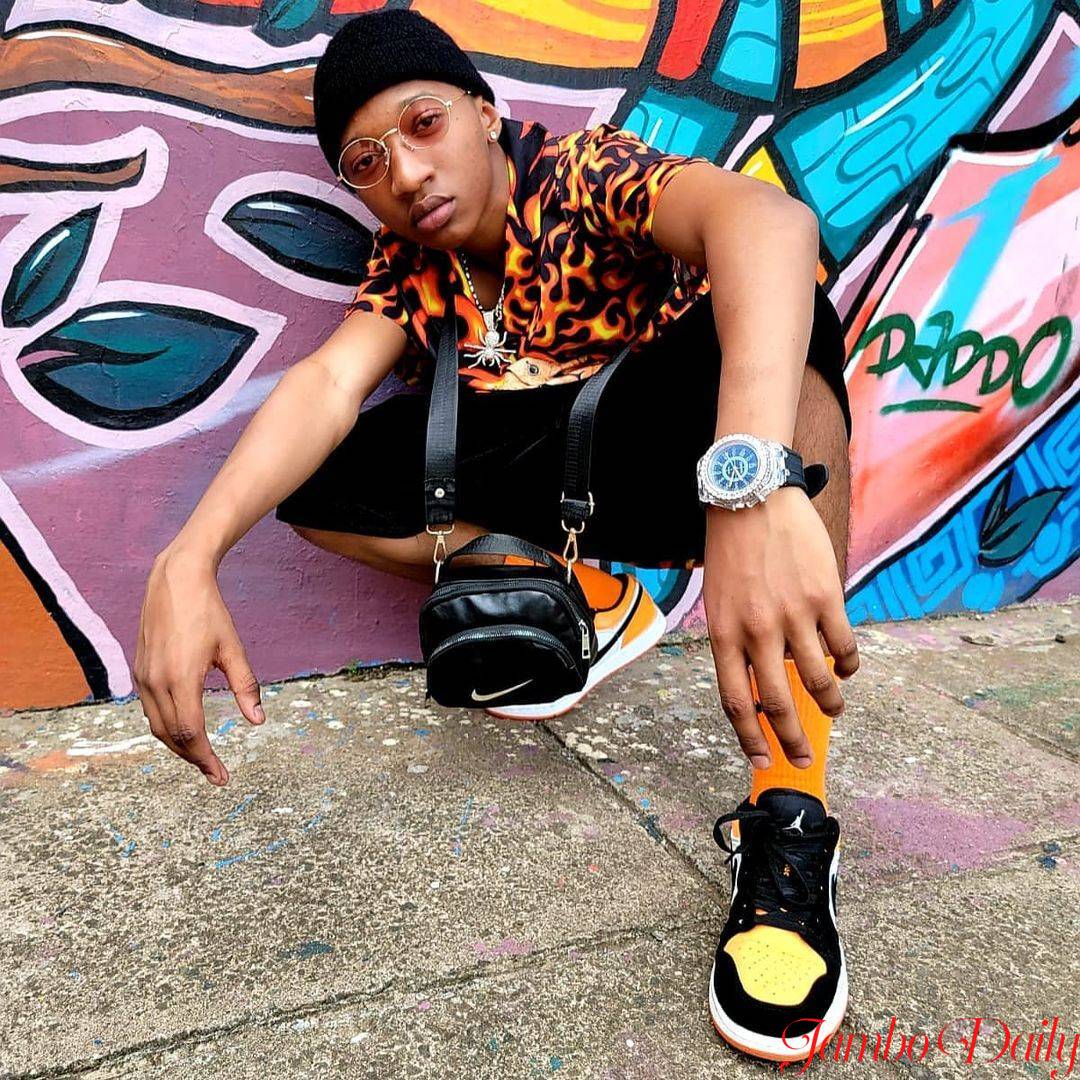 Trio Mio was born and raised in Nairobi Kenya by a single mother. He is the last born in a family of four siblings, two boys and two girls. The young artist was born on 22 October 2004 and will be turning 18 years in 2022 October.
Trio grew up in the Umoja estate of Nairobi. He admitted that he faced some challenges while growing up and sometimes the mother had to struggle to get them something to eat.
He currently lives with his mother Irma Sakwa and his siblings in Nairobi. Just like him, his father was a music enthusiast and played a big role in inspiring his son's career, he later relocated to Tanzania.
Trio Mio Real Name
The rapper's real name is Mario TJ Kasela, with TJ standing for Thanks, Jesus. In a past interview, Trio's mother revealed that Trio's pregnancy was a hard one for her that he promised to thank God if she has a safe delivery. After delivery, she gave the name Thanks Jesus to Trio as she has earlier promised.
His stage name, Trio Mio was crowned on him by his elder brother who was keen to support his brother's career. The name is basically made up of letters from his real name Mario TJ Kasela.
Trio Educational Background.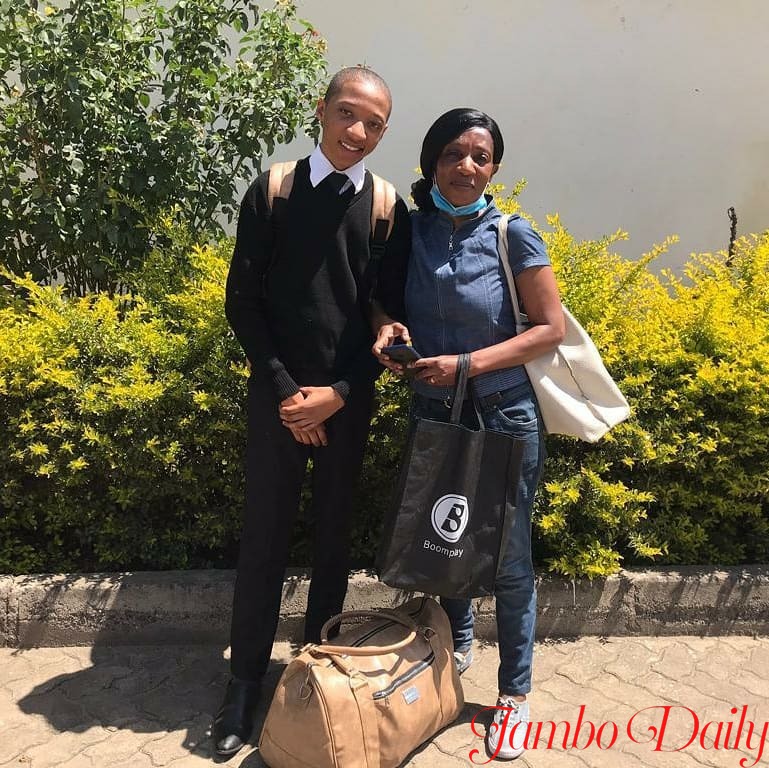 Trio Mio's academic profile is still in its development stage. He is currently a form three student pursuing his secondary education. He started singing while in form two.
Trio Mio Father
When asked about his father in an interview with Light Art Club, Trio Mio said that his father inspired him to chase his dreams in the music industry. He used to perform rhumba music in his presence, which inspired him a lot. His father, who later relocated to Tanzania had a Band with which he used to work with.
Trio Mio Music Career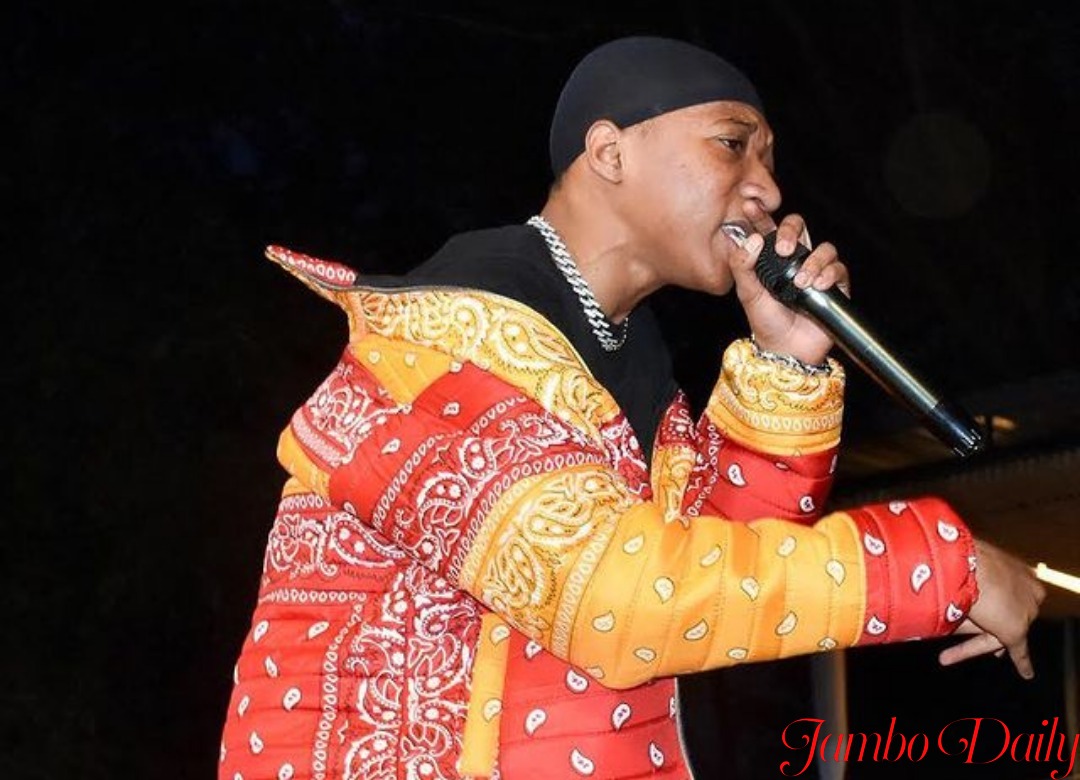 Unlike other children, Trio was lucky to have discovered his career at a very tender age. When asked who he wanted to be in the future, he would always say he wanted to be like the OG, Khaligraph Jones. The OG has been his greatest role model ever since he started salivating for a music career and he has quoted him on several occasions as his mentor. The two are good friends also.
While in Primary School, he would craft songs and rap in front of his classmates. However, he didn't have much time to concentrate on music as he had to balance between his talent and academics.
By the time he got to class seven, he was ready to release his first song but did not have the ability to do so due to several factors. He had to put his aspirations on hold until he would get enough time to release a song.
When the pandemic hit the country and schools were closed down, he took the time he had a home to hit the studio and he produced his first song. Fortune finally knocked at his door when his debut single Cheza kama wewe was received well by the netizens. The song had so much success that it appeared among the trending songs on youtube. Currently, the jam has hit over 10 Million views on youtube and still counting. This placed Trio in the limelight as one of the most talented rappers in the country.
He has since released other songs such as 'Steppa', Chonjo, Bing ting, and a recent collaboration on 'Sipangwingwi' with Ex-Ray and Ssaru which has also gone viral in the country. The song, Sipangwingwi was released on October 30 2021 on Ex-Rays Youtube channel and has garnered over 4 Million views as of January 2022.
During ODM leader, Raila Odinga's Azimio la Umoja tour at Kasarani stadium on 10 December 2021, Trio was contracted to perform at the event. It is believed he took home a handsome Ksh 300,000 as payment for the gig.
Apart from Khaligraph Jones, he is also inspired by other musicians in the country such as Mejja, Sauti Sol, Nyashinski, Femi one, and a few others, and would like to do a collaboration with them. He has featured Mejja, Nelly the goon, and Abass Kumbaff on the remix of his hit song Cheza kama wewe.
His latest project is Steppa, which was premiered on 28 Dec 2021, and a recent collaboration with Ssaru wa Manyaru on Kichwa Tu. He is working on other projects that he is yet to release in 2022.
Trio Mio Girlfriend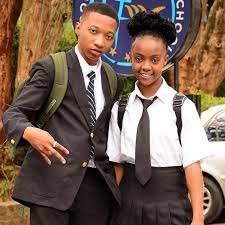 It is not clearly known whether Trio Mio is currently dating or has a girlfriend. However, in an interview with Mzazi Willy on Mseto East Africa in July 2021, he stated that he has a girlfriend who is younger than him. He posted a photo of him alongside a beautiful girl both in uniform, which raised questions as to whether she is the girlfriend or not.
The talented singer has a total of 22 videos on his Youtube channel 'Trio Mio Official' at the time of writing this post. 15 of the videos are songs while the rest are freestyle rap videos. His hit song Cheza Kama Wewe has garnered over 10 million views as of January 2022 and still counting. The Steppa crooner has a total of 236k subscribers on his youtube channel.
Trio Mio Social Handles and followers.
Apart from youtube, the singer also has accounts across other social media platforms. On Instagram, he has 298k followers while he follows 122 people.