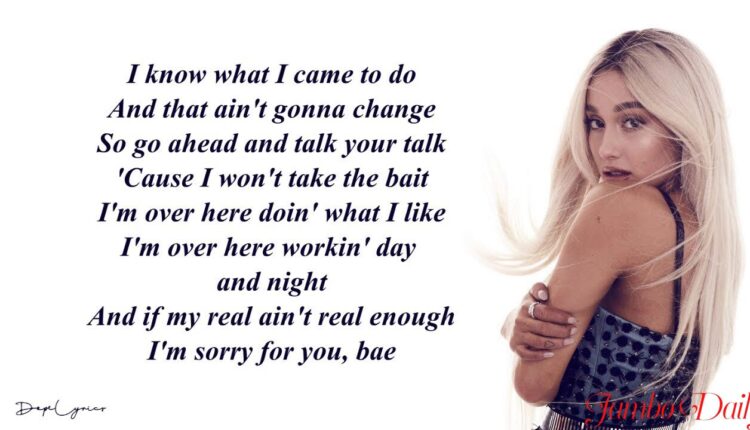 Top Ten Most Searched Lyrics Songs on Google.
Google Inc has released a list of the most searched information in Kenya for the last 15 years. The tech giant released the information as it celebrates 15 years since it was founded in 2006.
Among the items that appeared on the list are top personalities, musicians, international figures, and music lyrics.
Read Top Searched Questions on Google Over 15 Years.
Today, with the advent of the digital revolution, it has become easier for one to obtain information on anything they want within the blink of an eye.
All you need is a smartphone, a laptop, or a desktop loaded with data bundles or connected to Wi-Fi and you are good to go.
Here is a list of the most searched lyrics songs online for the last 15 years.
1. Despacito lyrics- Louis Fonsi ft Daddy Yankee
2. Perfect lyrics- Ed Sheeran
3. Amazing Grace lyrics- Alan Jackson
4. Hallelujah lyrics-Pentatonix
5. All of me lyrics- John Legend
6. What a friend we have in Jesus- Alan Jackson
7. Kwangwaru lyrics- Harmonize
8. In Christ alone lyrics- Stuart Townend
9. Hello lyrics- Adele
10. Let her go lyrics- Passenger
Most of these songs have millions of views on YouTube both in their original versions and the lyrics videos. The Despacito song currently holds a global ranking as the second most viewed song on YouTube with a total of 7.4 billion views.
The song follows closely the 'Baby Shark Dance', a Kid's song which is currently the most viewed song on YouTube globally with a total of 9.1 billion views.
Read Top Ten Best Rappers in Kenya.
The Despacito song had global recognition at the time it was released and was listed among 'Trending' items on YouTube. It is also one of the songs with many covers around the world; in Kenya alone, there are more than 5 covers of the song in different languages.
Kwangwaru, a hit song that is a collabo between Harmonize and Diamond Platnumz also appeared on the list of most searched lyrics. At the time it was released, the song was a hit, and could not miss out on the top trending videos on YouTube.
The official video of the song currently has a total of 83 million views on Harmonize's YouTube channel.