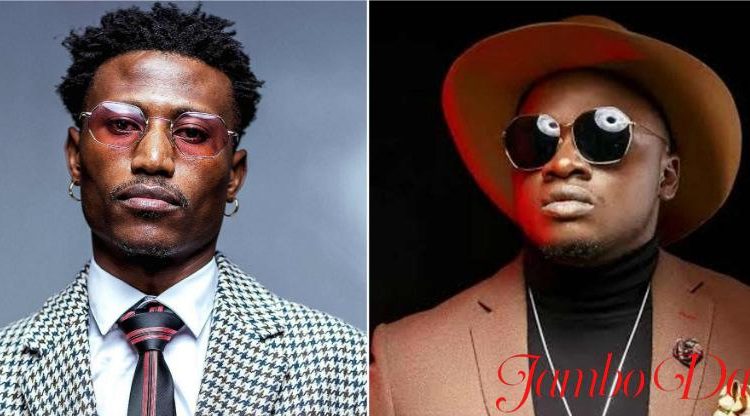 Top Ten Best Rappers in Kenya.
Who are the best rappers in Kenya? ..Over the last few years, the Kenyan Rap industry has experienced a rapid revolution from the ancient rap styles to modern ones blended with modern techniques of music production. 
The history of Kenyan rap industry dates back to the 1990s when the industry was dominated by the likes of Jimmy Gathu to the times of E-Sir, Jua Cali, Nonini to the most recent players like Octopizzo and Khaligraph Jones. The list is endless.
Who are the best rappers in Kenya today.
Today, there are more than 20 rappers in Kenya producing the hip-hop genre of music that is mostly favorite for city dwellers especially the young people. The Kenyan Music industry is not that favorable though, and only few of these are doing well, making a good fortunes out of their music.
Top ten rappers in Kenya.
1. Khaligraph Jones.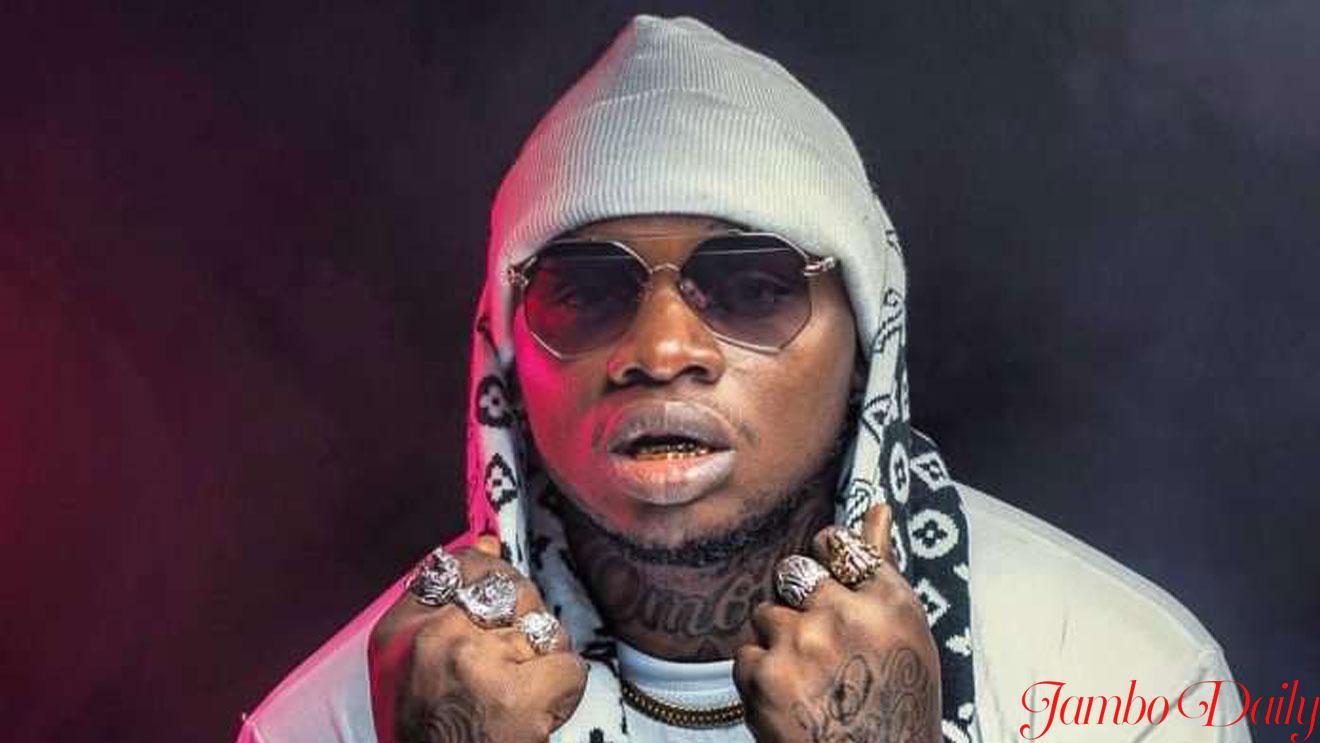 'Respect the OGs' is the slogan for this seasoned and award-winning rapper who hails from Siaya county, Nyanza region of Kenya. He is populary known as Papa Jones, a name he likes mentioning at the beginning, in-between or at the end of his heated songs. He is arguably the best rapper in Kenya today.
The 31-Year-old father of 1 is not only a famous rapper in Kenya, but also in Africa and the rest of the world. Since he started his music career, he has released a number of hit songs that have catapulted his name to the international levels. He has received several nominations and won several awards in the music industry across the globe.
In 2018, he won the Best Rap of the Year award at the fifth annual Africa Muzik Magazine Awards (Afrimma) held at house of blues in Dalla Texas. He was also named the best Hip Hop act at the Soundcity MVP Awards held at Lagos, Nigeria in January 2020.
In 2020, he became the first Kenyan to be nominated to the BET Hip Hop awards under best international flow category. However, he lost the award to United Kingdom's Stormzy.
Some of his hit songs include Yego, Best Rapper in Nigeria, Wavy, Hao ft Masauti, Khali Cartel, Tuma Kitu and Ni Kubaya. He has worked on several collaborations with other artists from Kenya, East Africa and Africa.
The 'Yes Bana' hit maker is married to his wife Georgina Muteti with whom they have one kid. He has an estimated net worth of 40 million dollars.
Currently, he continues to work on several projects while striking collaborations with upcoming artists as a way of promoting them, and seems to be doing good at it.
2. Octopizzo.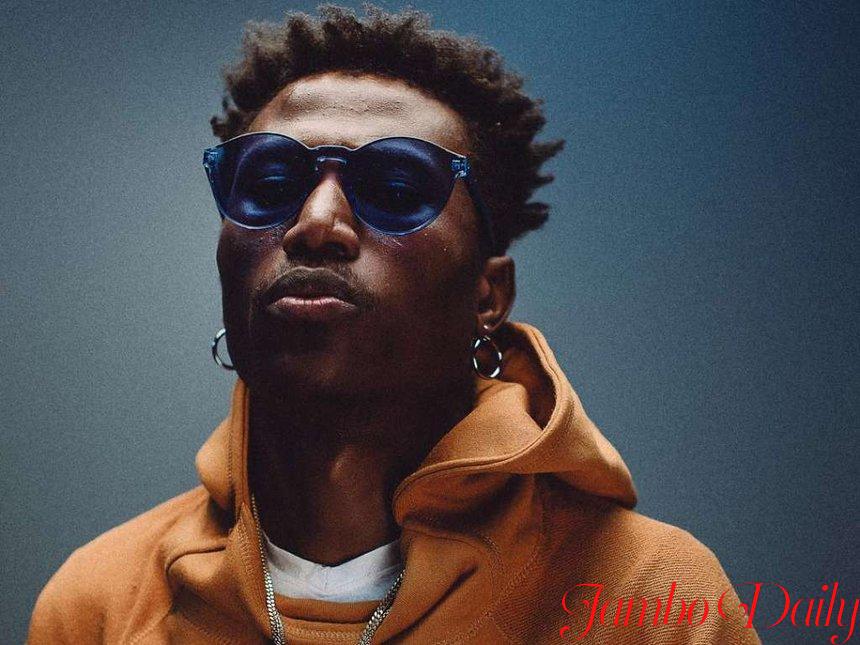 Though Many People seem to dislike him and his music, Octo's taste and style of music is saucy and classy, and one who knows real meaning of Hip Hop Music cannot resist listening to his music. The rapper has released a number of tracks that have rocked the Kenyan music and entertainment industry with hype. He is also an actor.
Apart from his music career, Octopizzo is a philanthropist and a youth activist based in Kibra. He has founded an organisation by the name Octopizzo Foundation which is aimed at helping the needy in the society through partnerships with external donors.
He is also a founder of a refugee program known as 'Artist for Refugee' along with UNHCR and an awareness agent against violence.
Some of his hit songs include Noma Ni, Young Puffy, Ivi Ivo, Tergat Gang, could be us and Wakiritho ft Sailors. He has worked on collaborations with a few artists from Kenya but from the look of things, Collabos are never his cup of tea.
The rapper has won several freestyle awards and received nominations for international awards. In 2021, he became the first rapper in Kenya to make it to the Grammy Awards consideration list.
Octopizzo is married to his Mzungu wife with whom they have three kids; Zara, Stacy and Fredy. No wonder he likes spending most of his time abroad. He has an estimated net worth of $50,000.
3. King Kaka.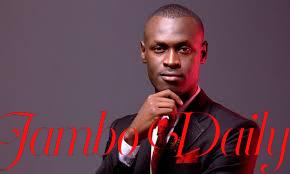 King Kaka, also known as Rabbit or Kaka Sungura is a Kenyan rapper, businessman and enterprenuer.
He first appeared on the limelight in 2011 when he made a debut with Jorma Taccone, an American comedian belonging to the Lonely Island; a comedy group in America. Together, they worked on a rap video that garnered over 1.2 million views, which was a big achievement on his side.
He has received several nominations and awards courtesy of his music. Some of hit songs include Ganji, Dodoma 3, Papa, utanipata, senzenina and Dudaing ft Kristoff and Magix Enga.
To date, the rapper has continued to feature in the Kenyan rap scene with his well scripted hip hop songs. In 2020, he placed himself on a hot pan after releasing a controversial song dubbed 'Wajinga Nyinyi'.
In the track's lyrics, the rapper is heard openly condemning the government officials for what he claimed was blackmailing and corrupting the minds of citizens, luring them to vote for them multiple times despite failing to fulfill their promises.
Kaka Sungura did not either spare the citizens as he could be heard scolding them for allowing politicians to manipulate their minds, voting them in over and over despite failing them.
The much-hyped song's message and title sufficed on the streets of social media for some time before it vanished. Today, the song has gathered a total of 3.1 million views on YouTube.
4. E-Sir.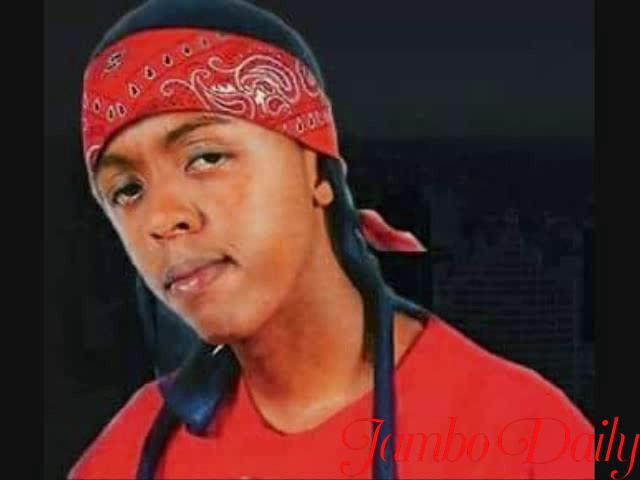 This list would be incomplete without a mention of the pioneer of Rap in Kenya, who is non other than the late E-Sir Mmari. E-Sir was among the first hip hop artists in Kenya who was respected especially for his good command of Swahili in his songs.
In his Music career, E-Sir worked with an entertainment crew identified as Ogopa Deejays with whom they released a number of hit tracks. Some of his notable works include Moss Moss, Leo ni Leo, Kamata, Boomba train and Hamnitishi ft Talia Oyando.
His last track was Boomba train which was released in 2003 before his death. E-Sir died in a road accident at Nakuru on March 16, 2003 while traveling back to Nairobi from a performance with his colleague Nameless.
Despite his death, his songs continue to suffice in the Kenyan music industry especially in the hip hop category . Interestingly, he was posthumously nominated for the Mdundo Awards for Most Downloaded Hip-Hop Artist in 2017.
From the records and legacy he has left, E-Sir is truly a legend who played a critical role in the Kenyan music industry. Let him continue resting in Peace.
5. Jua Cali.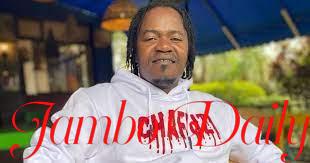 Jua Cali is with no doubt one of the rappers that have dominated the Kenyan rap industry since the years of 2000. He first appeared on the Limelight in 2001 when he released a song dubbed Ruka from Calif records, a label he had founded with veteran producer Clemo.
Today, Jua Cali continues to work with his colleague Clemo in their label where he has produced other hit songs such as Kamata Dem, Nipe Asali and Kwaheri ft Sanaipei Tande.
Other songs he has crooned with his American-based producer include Karibu Nairobi and Kuna Sheng which have performed fairly in airplay and views on youtube and other platforms.
He has won several awards including Kisima Music Awards in 2006 and 2007, Chaguo la Teeniez in 2007 and 2008, and Pearl of Africa Music in 2008. He has received nominations to MTV Europe Music Awards, MTV Africa Music Awards, MOBO awards and Tanzania Music Awards.
Jua Cali is married to his wife Lilly Asigo with whom they have two children; Evans and Doreen.
6. Nyashinski.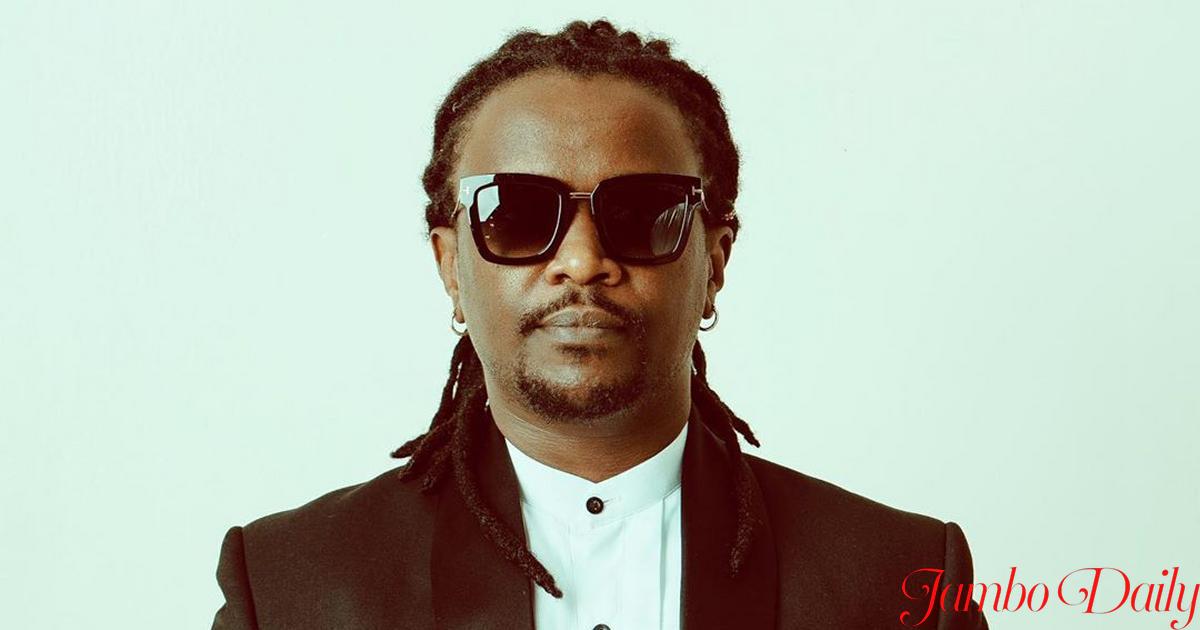 Who doesn't know Nyashinski..? The veteran rapper, song writer and gospel artist started off at a rap group known as Kleptomaniax in 1999 and worked on several projects before quitting to concentrate on other businesses in the US.
He would later make a non-reversible comeback after a decade with ruthless focus and determination on his music career. Today, he has grown to become one of the best rappers in Kenya with a reputable number of projects and collaborations.
His latest hit song is 'Hapo Tu' featuring Chris Kahiga was doing rounds in the country's clubs, radio stations and social media during the December 2020 festivities. The song was much hyped especially due to its unique beats and lyrics which would get people up in high spirits when played at a nightclub.
Other notable songs by Nyashinski include Marathon runner, Tujiangalie, Free, Goals and wach wach. He has also done a collabo with country music stars Sauti Sol which is also a vibe.
7. Scar Mkadinali.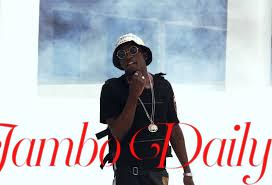 Although not much known in the Kenyan Rap industry, Scar Mkadinali is a fast-rising rapper who has proved that he has the prowess and knowledge of what hip hop music entails.
The rapper is one of the core founders of hardcore rap group Wakadinali also known as ZozaNation. The group came into the limelight in 2020 during the first wave of Covid-19 and their songs were gladly accepted by interested consumers especially the youth and teens.
Scar seems to be doing well on his music career especially with his recently released track dubbed OPPS which has attracted a lot of viewers and sparked mixed reactions among fans. The song is such a vibe, and anyone who really understands hip hop music would not underrate the ability of this artist.
In the song's lyrics and video, Scar has borrowed a lot from international artists such as drake to make the song appear not just as a local but an international track. This unique trend has alleviated him to appear among the best rappers in Kenya today.
Other notable songs include Kovu and Avoid those people that features his counterpart Domani Munga. Scar seems to be aiming high on the international music industry and it would not be a surprise if he soon receives a nomination to one of the international awards.
8. Xtatic.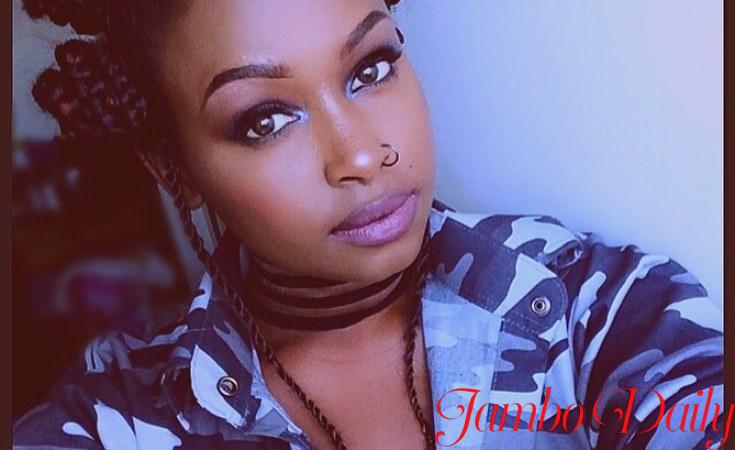 Read: Top Ten DeeJays In Kenya 2021.
What a man can do, a woman can do better! Xtatic is a fast-rising female Kenyan rapper who has grown tremendously especially after featuring in Khaligraph Jone's Khali Cartel 2 along with other rappers.
She has worked on other projects, some of which are known while others are not. There isn't much to discuss about this artist but she is one of those Championing for the new generation of rappers in Kenya and she seems to be doing good at it.
9. Abbas Kubaff.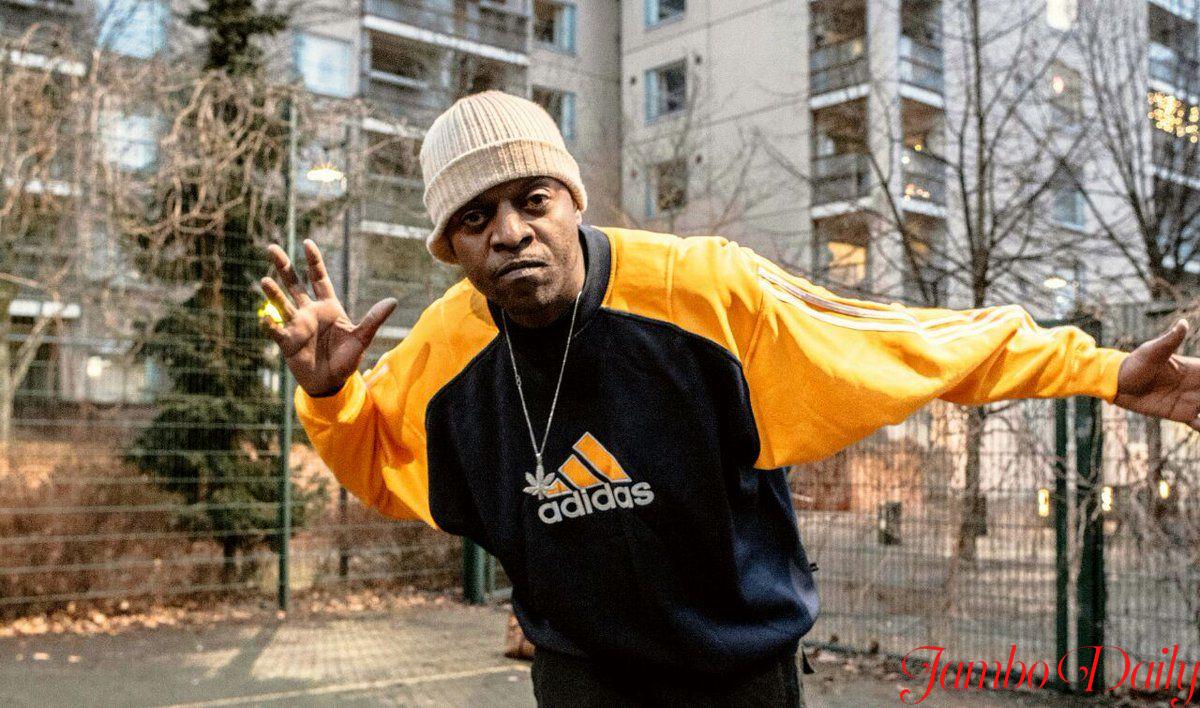 Although his music career has deteriorated lately, Abbas has been in the Kenyan rap industry for long enough to deserve a position in this list. He started off with three others at K-South, a Nairobi based rap group before storming out in 2005 to work on his solo career.
Abass pushed his career with zeal and released a number of heated songs such as 'Chapaa' and 'Tokelezea' which saw him get nominated to Chaguo la Teeniez award in 2008, which he won.
He has worked on several other solo and collaborations projects; some have performed well and others have not. Currently, he seems not to be doing so well in his career and has remained mute for a number of months save for a few collaborations here and there.
Abass is married to his wife Anna with whom they have a daughter named sofia.
10. Nonini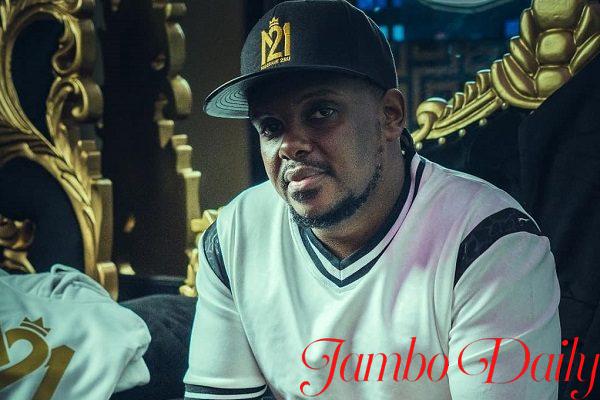 Closing the list is Nonini, a Kenyan Hip Hop artiste, radio presentor, entertainer, businessman and a philanthropist. He is one of the legends in the Kenyan Rap industry and is often referred to as the godfather due to his former dominance in the industry.
He has worked on several projects and collaborations including his debut with Tanzanian Musician Juma Nature on Nani Mwenza and with fellow Kenyan artiste Nameless on Furahi Day. He also founded P-Unit, a music group consisting of rappers Frasha, Gabu, Bonnie and Himself that released several songs with the most notable one being 'Si Lazima'.
He has won several awards and nominations including 2007 Kisima awards, Chaguo la Teeniez and MCSK Cross Over Artiste Award in 2012.
This is the list of the best rappers who have graced the kenyan Rap industry according to research. In case of any comments, compliments or suggestions, reach us through the comments section and we shall get back to you swiftly.