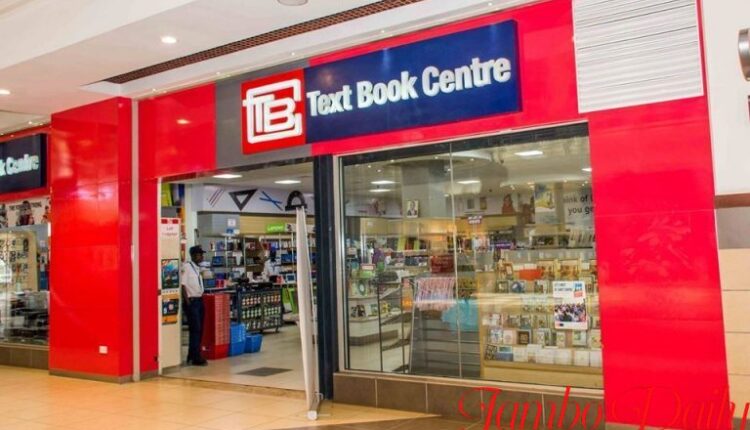 Top 10 Bookshops in Nairobi Kenya
This is a list of the top 10 bookshops in Nairobi Kenya. "The only thing you absolutely have to know is the location of the library," Albert Einstein once said.
Bookstores have always seemed to me like smaller versions of libraries, where you can not only borrow but also buy that novel or book you've been eyeing for a while.
I used to act like a kid in a candy store when I was in bookstores because I loved to read and was excited when they restocked the latest copies of my favorite novels.
The smell of new books transports me back to a time when Nancy Drew and The Hardy Boys were my favorite books. Although my tastes have evolved and matured over the years, bookstores remain one of my favorite places to spend a Saturday.
Recently, we've seen bookstores add cafe sections, which I think is fantastic. Buying books is definitely a guilty pleasure of mine, and the most exciting part of my month is learning the title of our book club's selection.
Nairobi is endowed with a plethora of bookstores that serve as a haven for book lovers, knowledge enthusiasts, and learners.
This list of the top 10 bookshops will come in handy for anyone who enjoys reading and experiencing all things literary. Some of the favorite Nairobi bookstores are listed below;
Top 10 Bookshops in Nairobi Kenya
1. Textbook Center.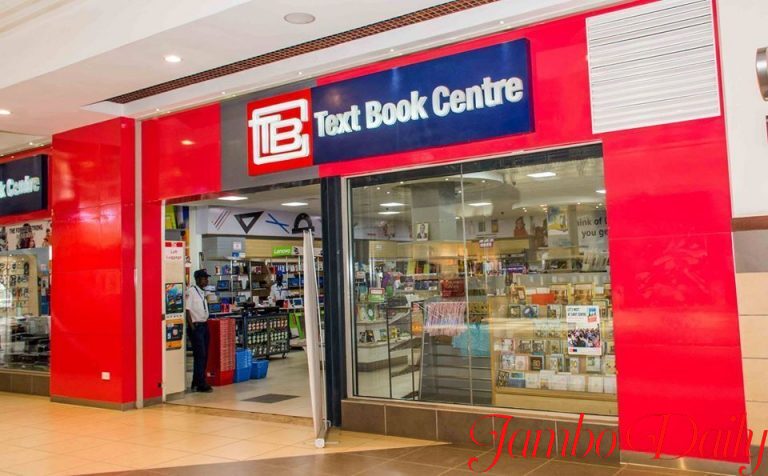 Textbook Centre is one of Kenya's most popular bookstores, with locations throughout Nairobi and its surrounding areas. They are dependable and meet almost all of your requirements.
They also accept special orders and will contact you when your order arrives. Textbook Centre locations include Thika Road Mall, Junction Mall, Two Rivers Mall, The Hub Karen, Village Market, Garden City Mall, and their well-known Flagship Store at Sarit Centre.
Textbook Centre carries a wide variety of products, including office supplies, stationery, information technology supplies, and a large selection of books.
Customers can easily maneuver around Textbook Centre bookstores because they are well-spaced and organized. The staff is accommodating and knowledgeable about the stock available, and they are highly commended for the excellent customer service they provide at all of their locations.
Textbook Centre provides all of its customers with a simple interface that allows them to order their book(s) of choice with just a few clicks from the comfort of their homes.
Textbook Centre takes pride in stocking African books by various African authors in order to promote and support African literature, making it the best go-to store for that African novel you've been eyeing or longing to read.
2. Prestige Bookshop.
Prestige Bookshop is located on Mama Ngina Street in the Prudential Building, and they also have a branch in Lavington Mall.
If you are having difficulty finding a rare book, Prestige Bookshop is the one reliable bookstore that has a large collection of books that most people consider to be rare to find in Nairobi and its environs. Prestige Bookshop has a large selection of Kenyan and African literature, so you will be spoiled for choice.
Prestige Bookshop has a pleasant atmosphere and, not to mention, an online catalog from which you can purchase their books.
Prestige Bookshop includes their famous long-lasting trademark Prestige Bookshop bookmarks with all customer purchases, giving their customers a reason to return.
3. Savanis Bookshop.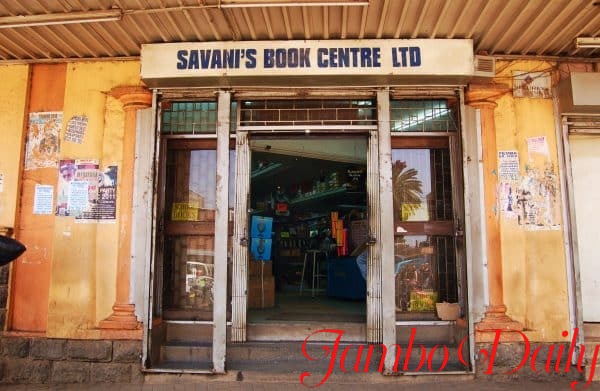 Savani's Book Centre Ltd, also known as Savani's Bookshop, is one of Nairobi's most established bookstores and leading booksellers, with its store strategically located on the ground floor of the Savani's Book Centre Building on Lagos/Latema road.
Savani's bookshop has a variety of school books ranging from children's books to higher learning books (medical and technical books), stationery, and art supplies such as oil paints, art stationery, and acrylic paints at reasonable prices.
Their never-ending fully stocked shelves provide their customers with a diverse selection of books. Savani's bookshop, on the other hand, does not have an online store and only accepts in-store purchases.
4. UNES Bookstore.
UNES bookstore, which stands for University of Nairobi Enterprises & Services Limited, is an excellent bookstore located on the campus of the University of Nairobi. The store sells books, stationery, electronic devices like laptops and iPads, as well as uniforms.
Many people are surprised to learn that, despite its location in a higher learning institution, the UNES Bookstore stocks textbooks from primary and secondary schools in addition to university and higher learning education books.
Prices at UNES Bookstore are quite reasonable, and gift vouchers are available for those who would rather gift a book lover than purchase themselves. UNES Bookstore also offers item branding and an online store for customers who prefer to make their purchases online.
5. Keswick Books and Gifts.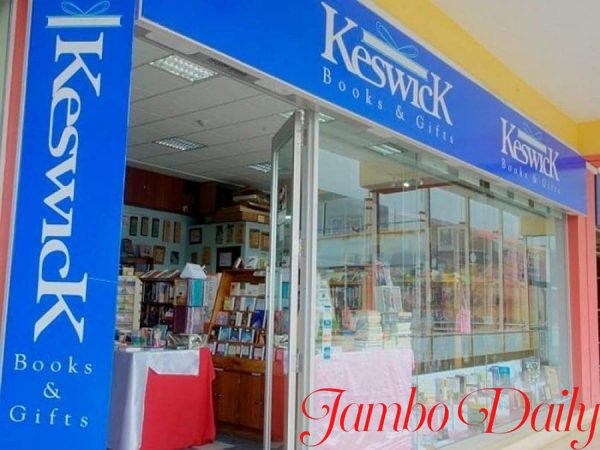 Keswick Books and Gifts is a Christian bookstore with several locations in Nairobi. Among these locations are Bruce House, Kanda Street, Parklands, Sarit Centre, Prestige Plaza, and Ngong Road.
Keswick Books and Gifts carries a wide range of books, including theology books, motivational books, fiction, Christian living books and guides, children's literature, and much more.
Keswick Books and Gifts primarily promotes biblically and socially relevant Christian literature, with books available both in-store and on their Keswick online website, where customers within Nairobi can receive same-day delivery.
Mugs, keyrings, journals, travel mugs with inspirational quotes, and more are available in their gift shop, as well as in their online catalog.
6. Bookstop Limited.
Bookstop Limited, Nairobi's premier bookstore, is located on the second floor of the Yaya Centre. This bookstore sells a large selection of books for all ages and interests, including religion, fitness, social, economic, and educational books.
The majority of their best-selling titles and most popular books are available both in-store and online at the Bookstop Ltd website.
In the event that a customer is unable to obtain a book of their choice, Bookshop Limited will ship the book(s) to the customer. The store has a lovely layout with well-organized shelves organized by genre and alphabetically.
7. Excel Bookshop & Uniforms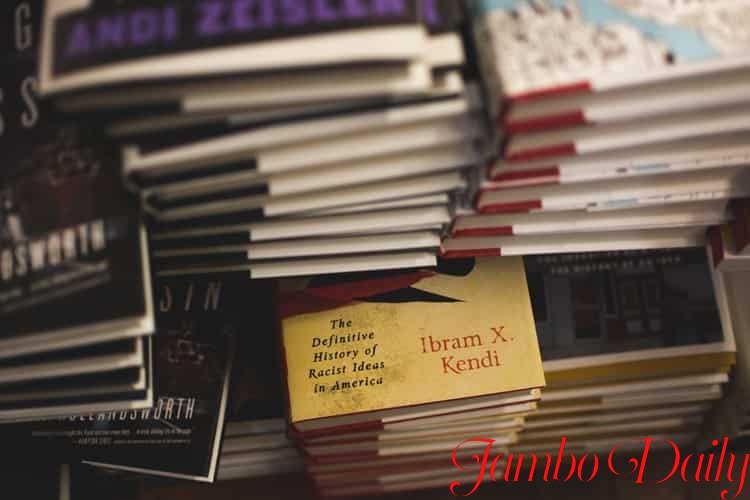 Excel Bookshop & Uniforms-Utawala is a few meters from the Kincar stage in Utawala Centre, off Eastern Bypass. Excel Bookshop has a large selection of school books, stationery, school bags, and school uniforms.
They sell their products at low prices and offer generous customer discounts. Excel Bookshop provides excellent customer service and offers customers purchasing uniforms and in-store dressing options. In addition, the store provides free book labeling.
Read List Of Top Book Publishing Companies In Kenya
8. Chania Bookshop.
Chania Bookshop is strategically located along Moi Avenue on the ground floor of Tumaini House, making it one of Nairobi's best one-stop shops for stationery and book purchases.
The Chania Bookshop is always well-stocked, and its books are reasonably priced. Chania Bookshop is especially popular among parents and guardians looking to buy primary and secondary school books because they always stock various school books from various publishers, leaving their customers spoilt for choice.
Chania Bookshop also sells school uniforms, making the back-to-school rush a little less stressful because customers can do the majority of their shopping in one location.
9. Locus Bookshop.
Locus Bookshop, which is among the top 10 bookshops is conveniently located along Ngariama Lane in Nairobi, making it the ideal bookstore for school supplies and books.
The small, independent, and busy bookstore carries a wide range of books, from children's to adult literature and Christian books. Locus Bookshop also provides excellent customer discounts and periodic sales on its merchandise.
10. CLC Christian Bookline.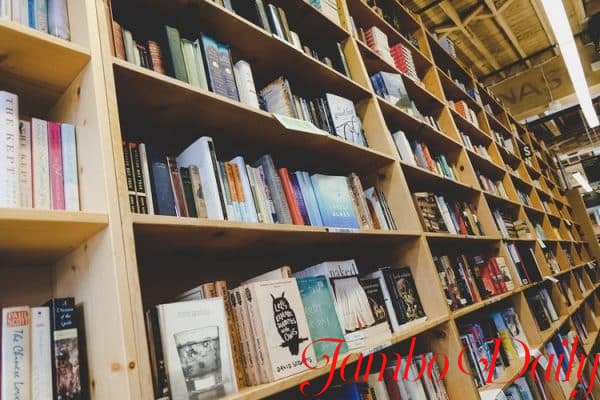 CLC Christian Bookshop is a part of an international mission organization dedicated to making Christian literature available to people all over the world. The CLC Christian Bookshop is located on Argwings Kodhek Road in Hurlingham Park.
The Christian bookstore is dedicated to spreading the word of God by selling Bibles, Christian literature, and gift items. If you want to be inspired or inspire someone by reading a religious book or two, CLC Christian Bookshop is the place to go.
You can check out their orders Here.
This list of top 10 bookshops may help you as a lover of literature to make decisions on where to source your books whenever you feel like grabbing one, not only in Nairobi but also in other parts of the country.