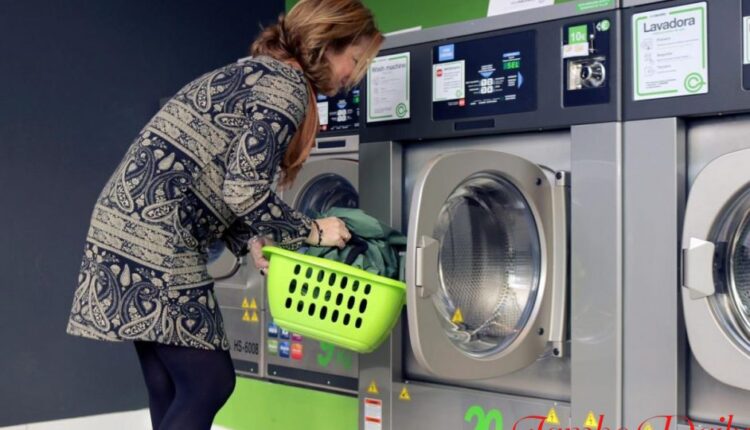 Top 10 Best Dry Cleaners in Kenya
As Kenya's dry cleaning industry is expanding continuously, we have provided a list of the top 10 best dry cleaners in Kenya. The growing cities are encouraging more businesspeople to enter this sector in an effort to make ends meet. The company has been franchised by several service providers, who have established branches all over Nairobi.
Laundry services are available in the Nairobi CBD, Westlands, Kilimani, and other parts of Nairobi. They use a variety of cleaning techniques. Here is a list of the top and most reputable dry cleaners if you're searching for the best service.
Top 10 Best Dry Cleaners in Kenya
1. Lorenzo Professional Dry Cleaners
In 2013, Lorenzo Professional was established. It has grown to be among the top dry cleaners in the nation. They have established a number of branches in Nairobi in response to the rising demand for dry cleaning services.
All of the locations of Lorenzo Dry Cleaners utilize the most recent cleaning techniques, technologies, and fabric care. They will provide all of your garments with individualized care and a thorough dry cleaning experience.
You can use the laundry shop's services without actually going there. Call them to arrange for pickup, and they'll clean, dry, press, and return your laundry whenever it's convenient for you.
2. Cleanfax Laundry and Cleaners Limited
A reputable provider of garment care cleaning and pressing services is Cleanfax Laundry and Cleaners Limited. Their main office is located in Prabhaki Industrial Park. In Nairobi and its surroundings, they also have locations at Ciata Mall Ridgeways, Gateway Mall in Syokimau, and other places.
The business aims to satisfy your individual and family wardrobe needs for adults, adolescents, and kids. Additionally ideal for hotels and serviced residences. Cleanfax promises to put forth the utmost effort and achieve the best outcome for you while fully understanding your sentiment. You can make a reservation for same-day laundry with free pick-up and delivery.
3. Royal Dry Cleaners
In June 2013, Royal Dry Cleaners opened for business with the goal of offering top-notch laundry services. Since then, they have expanded to four locations in Nairobi. They can offer high-quality laundry services to retail and business customers through their outlets, and they have the most competitive dry cleaning rates in Nairobi.
The business strives to offer the best service possible by listening, anticipating, and delivering it the Royal way during every interaction. If you're unable to visit their branches, they provide VIP pick-up and delivery for customers within Nairobi.
4. White Rose Limited
In 1952, the first business of its kind, White Rose Dry Cleaners, was established. Through its network of more than 50 branches, which includes processing units, collection points, and franchises in significant Kenyan and Ugandan cities, the company has over time attained widespread recognition.
Through ongoing investments in the newest dry cleaning technology and a commitment to offering their customers top-notch services, they have successfully maintained their market leadership for more than 65 years.
Read How to Start a Cleaning Company in Kenya, Costs, and Earnings
White Rose has transformed from the industry's innovator and trendsetter to a national authority on garment care. Their pick-up and delivery service is practical for your dry cleaning requirements.
5. NewDawn Dry Cleaners & Laundry Services
In Nairobi, NewDawn Dry Cleaners is a reputable laundry service provider. They provide for Kilimani and the area around it. They take out stains, preserve fabric integrity, and restore color vibrancy.
Full-service cleaning, drying, and folding are provided by NewDawn Dry Cleaners. They are committed to consistently offering simple, enjoyable services at a reasonable cost. NewDawn is committed to upholding its promise to deliver immaculately cleaned clothing while treating the fabric with genuine care.
Visit the NewDawn dry cleaner and speak with one of the helpful staff members if you have a garment or other item you'd like advice on.
6. Micos Dry Cleaning
In 1988, Micos Dry Cleaning was established. The company, which has been in operation for more than 20 years and has since opened additional branches, has grown in popularity by making its services available to anyone in need of high-quality cleaning services.
They work with a variety of textiles, furniture, and industrial products. They cater their services to your needs and go above and beyond.
Micos Dry Cleaning provides a wide range of cleaning services and only employs the best materials for all of our dry cleaning and laundry, including cleaning clothing, shirts, formal wear, heirlooms, leather, and suede fabrics.
7. Express Dry Cleaners
Express Drycleaners is currently serving Nairobi and provides individualized door-to-door delivery anywhere in the city, topping the list of nearby dry cleaners right away. They offer a variety of services.
They employ eco-friendly procedures that clean your clothes and revive the colors and textures of your clothing. Express Laundry offers flexible scheduling and, if required, will provide its services in less than 24 hours.
8. Vintage Dry Cleaners Ltd
The Embassy House, Parliament Lane, Nairobi, Kenya, is where the Vintage Laundry Company is situated. They take pride in being completely prepared to handle all of your cleaning requirements and guaranteeing that all of your clothing is in excellent condition. They also handle clothing and garments with professionalism and care.
Read Top 10 Best Cleaning Companies in Kenya
They offer laundry pick-up services, unlike other dry cleaners in Nairobi's central business district. To make this happen, get in touch with them by phone or through their social media accounts. The business offers top-notch stain removal services and has the expertise to handle silk, cotton, and all kinds of fabrics.
9. Olympic Dry Cleaners
In Parklands, Nairobi, there are a number of dry cleaners, Olympic being one of them. They charge Ksh 750 per kg for their service. In addition, wash and fold services are provided. Their customers praise them for being efficient, reasonably priced, welcoming, and consistently offering top-notch service. They are situated in Diamond Plaza 1, on the first floor.
The top business in Kenya is Tintoria Drycleaners. They have consistently provided some of the best dry cleaning services to Nairobi and its surrounding areas. The business offers pickup, delivery, and self-registration online scheduling for services like laundry drop-off, pick-up, and delivery.
In addition to dry cleaning, the business now offers home, business, and sofa cleaning. Additionally, they offer minor tailoring and deep cleaning services. To meet with the on-site tailor for any small adjustments, go to their store.
Conclusion: Best Dry Cleaners in Kenya
If you want to save a little more time with laundry or need expert dry cleaning services, look through this list. To suit your needs, the majority of dry cleaners in Nairobi offer extra services like pick-up and delivery. They can also offer expert tailoring and stain removal services.