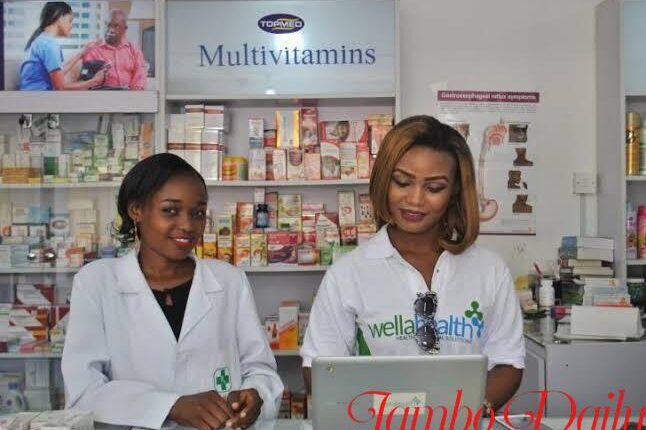 Schools Offering Pharmacy Diploma and Degree Courses in Kenya
Pharmacy is a science and technique of preparing and dispensing drugs. The field of pharmacy intermarries with other medical professions, thus making it a critical field that requires professional personnel.
There are hundreds of public and private institutions in Kenya that offer training in pharmacy both at diploma and degree levels. Universities also offer postgraduate studies in pharmacy and related fields.
Read Also
Schools Offering Medical Laboratory Science Diploma and Degree Courses in Kenya
Here are some of the schools offering pharmacy diploma and degree courses in Kenya.
1. Kenya Methodist University (KEMU)
The school offers a degree in pharmacy which takes a period of 5 years to complete. One must have met the following requirements before joining; a mean grade of C+ in KCSE, a C + and above in either Mathematics, Chemistry, or Physics and a C in the other subjects.
It's branches are found in Nakuru, Kabianga and the main campus is located in Meru. For a semester, an amount of Ksh 52,000 is charged. The contact information of Kenya Methodist University can be found at their website at Kemu.ac.ke.
2. Mount Kenya University (MKU)
It offers both degrees and diploma programs in pharmacy. The university is located in Thika and it accommodates people of different languages and ethnicity. The contact information of the institution is Email @mkuuniversity.ac.ke or mobile +254769092789.
3. Kenyatta University (KU)
Kenyatta University offers a bachelor's degree in Pharmacy that takes 5 years to complete. Studies include both classwork and practical sessions. For one to enroll, they should either have a diploma in pharmacy from a recognized institution or have a mean grade of C+ in KCSE, a B in Biology, Chemistry, and a C+ in physics/Mathematics. I addition, a B in English or Kiswahili is required.
A qualification in Biological science or chemical science from Kenyatta University may be an added advantage. For self-sponsored students, the fee is Ksh160,000 per semester while for government-sponsored students it depends with the institution but not more than ksh 50,000 per year. 
Read Top Ten Best Universities In Kenya 2021.
Contact information is; @Kenyattauniversity.ac.ke, mobile +254789234517, and website www.ku.ac.ke.
4. Jomo Kenyatta University (JKUAT)
Requirements to pursue the course at JKUAT include a mean grade of C+ in KCSE, and average of cluster weight of B- and not below C+ is required. In addition, a B in Chemistry and Biology, B in English or Kiswahili is required.
The program is offered at the university's main campus located in Juja along Thika Road, Kiambu County, and it takes 5 years to complete.  Both degree and diploma in Pharmacy are offered. Website : www.jkuat.ac.ke.
5. Technical University of Kenya (TUK)
Formerly it was known as Kenya Polytechnic but later on, it was transformed into a University and its name changed. The university offers both degrees and diplomas in pharmacy to favor all that have passion in pharmacy.
It is located right in Nairobi's CBD, Haile Selassie Avenue adjacent to Kenya Railways headquarters. The program takes 5 years to complete. To communicate with the schools, here is the contact information; +25(20)221929, info@tukkenya.ac.ke, website: https://tukenya.ac.ke/
6. Technical University of Mombasa (TUM)
The former Mombasa Polytechnic offers both diplomas and degrees in pharmacy. It is located in Mombasa, Tudor area, along Tom Mboya Avenue.
Here is the contact information about the school; Tel +254(41-24922213, info@tum.ac.ke, website https://www.tum.ac.ke/
Read Medical Courses to Pursue with KCSE D+ at KMTC
To favor candidates who do not score university entry grades, the government has also set up institutions that offer diploma in pharmacy with lower entry grades as compared to universities.
Here are some of the institutions offering diploma in pharmacy;
7. Eldoret National Polytechnic 
Located in Eldoret
Po Box 4416,30300 Eldoret
0714871685
Fax 0532033188
@tenp.ac.ke
8. Rift Valley Technical Training College 
 Located in Eldoret
Po Box 2244,30100
0704244244
9. Menengai Medical and Training College 
Located in Nakuru
Po Box 2811,20100 Nakuru
Tel 0518000175, 0722860608
Email @menengaimtc@yahoo.com
10. Nairobi Technical Training Institute 
Located in Nairobi, Mogira road, between karaoke and Pangani police station. It's a private institution that offers a diploma in pharmacy, which takes two years.
Contact Phone: 020 6764863, website https://www.nairobitti.ac.ke/
11. Kenya School of Medical Science and Technology (KSMST)
This is a private institution found in Nairobi. It offers a diploma in pharmacy which takes a period of two years. One can find the institution through Tel 0770216762, @ksmt.co.ke, website http://ksmst.co.ke/
Read LIST OF ALL COURSES OFFERED AT KMTC