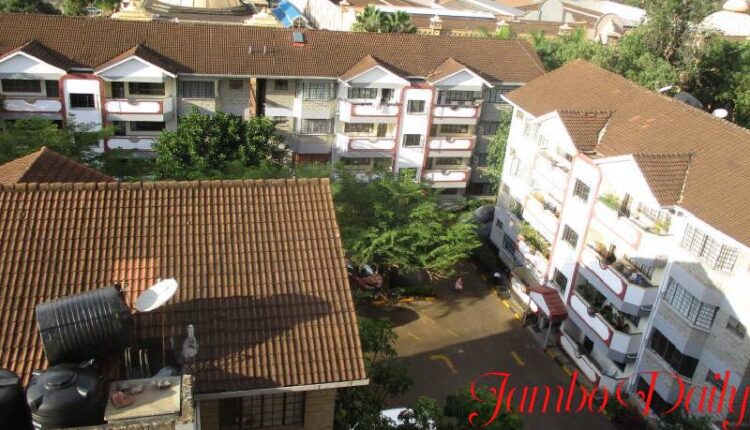 Safest and Affordable Estates To Live In Nairobi Kenya.
This article contains a list of the most affordable and safe estates in Nairobi City and its environs, considering various factors.
One of the most significant factors to consider while dwelling in Nairobi City is the place you live. It is the dream of every Nairobian to live in a safe, secure, and convenient environment. However, many a time people find it hard to figure out where to live especially the newbies who have not familiarized themselves with the city.
It goes without saying that most people visiting Nairobi for the first time have to tarmac before they find a stable house to dwell in. Some of these are individuals in the working class who have been posted to work in the city, civil servants, or young people looking for jobs.
Some of the factors to consider before settling for a particular house are security, location, accessibility as well as monthly rent. This article explores the safest and affordable places to live in Nairobi city, highlighting their location, security status, and monthly rent required.
List of Safest and Affordable Estates in Nairobi Kenya.
1. Roysambu
Roysambu is an estate located in Nairobi along the Thika Superhighway. It houses one of the largest malls in Kenya, Thika Road Mall which appears as the second largest mall in Kenya after Two Rivers Mall.
Located strategically along Thika Road, the estate is home to all kinds of people from both the middle and upper economic classes. The area is inhabited by the working population, upcoming middle class, and a bunch of fresh college graduates recently absorbed into the job market.
Apart from housing ordinary Kenyans, the Roysambu estate is inhabited by various Kenyan celebrities as well as foreigners from Nigeria, Rwanda, and Congo.
A one-bedroom house in this area goes for ksh 15,000 to 20,000 while a bed-sitter costs Ksh 8,000 to 12,000 monthly. Security in this area is tight owing to the neighboring GSU Camp and adjacent barracks in the Mwihoko area.
2. Ruaka
Ruaka is one of the fastest developing estates in Nairobi owing to its strategic location along Nothern Bypass. The area is preferred by many Kenyans in the middle class due to its affordability and easy access to and from the CBD from any direction. However, the presence of Kenya's Largest Mall (Two Rivers Mall) in the region has resulted in hiking of rent due to the increased population in the region.
In Ruaka, the monthly rent for a one-bedroom house is between Ksh 15,000 and 20,000 while bedsitter goes for Ksh 7,000 to 10,000. The security in this area is also commendable and stable.
3. Kikuyu
Kikuyu is a residential zone located in Nairobi West and accessible through waiyaki way. The area is easily accessible from the CBD and the fare prices are affordable. It is preferred by many city dwellers due to its affordability.
A bedsitter in this region costs Ksh 7,000 per month while a one-bedroom house goes for ksh 13,000 to 16,000. The security in this region is not badly off considering that it is a semi-urban area.
4. Ruiru.
Located in the outskirts of Nairobi City along Thika Super Highway, Ruiru is a Favorite dwelling place for many Nairobians who love having peace of mind. The estate is strategically located in a convenient environment in Kiambu county, serving people from both Nairobi and Kiambu.
Although the region is presumably inhabited by campus and college students from surrounding institutions such as Kenyatta University and Zetech, it is home to many people in the working class.
A bedsitter goes for ksh 5,000 to 7,000 while a one-bedroom house costs between ksh 8,000 and 10,000. The security in this region is good and not many cases of crime and violence are reported.
5. Rongai
Rongai is strategically located in Kajiado County which is part of Nairobi Metropolitan and is said to be "Outside Nairobi" due to its long stretch from Nairobi CBD. It is a favorite dwelling place considering that it is not densely populated like other Nairobi estates. It houses one of the biggest malls in Nairobi, the Masai Mall which serves the interest of the residents in different dimensions including the home shopping experience.
Houses in this region are very affordable due to the nature of their location. A bedsitter goes for ksh 5,000 while a one-bedroom costs between ksh 7,000 and 10,000. Security-wise, the area is not badly off due to the nature of its Masai inhabitants who are known to be fighters and warriors.
6. Kahawa Sukari/Wendani.
This estate is largely inhabited by Kenyatta University students who dwell there in large numbers, effectively taking up the biggest percentage of total housing units. Nevertheless, there are numerous lavish estates meant for the middle and upper-class individuals, commonly referred to as the 'Gated Communities'.
The house prices in these estates are fairly affordable however they keep on rising due to rising demand. A bedsitter costs between Ksh 7,000 and 10,000 while a one-bedroom goes for Ksh 10,000 to 15,000 per month. The security status in this region is very good owing to the adjacent Kahawa Barracks and nearby police stations.
Read Also Top 40 Property Management Companies in Kenya 2021
7. Utawala
This is another estate that is sparsely populated and contains affordable houses as well. While dwelling in this estate, you expect nothing but peace of mind and an affordable lifestyle.
A bedsitter in this estate goes for Ksh 6,000 while a one-bedroom house costs Ksh 10,000 per month. The security status is not so tight but is commendable for any potential resident.
8. Donholm
Situated in Embakasi, Donholm is one of the oldest residential estates in Nairobi that has experienced mushrooming of multi-story apartments over the years to become one of the most affordable estates in Nairobi. It is a favorite dwelling place for fresh campus graduates looking for jobs, newly employed youths as well as members of the Bachelor's Club.
A bedsitter in this estate costs between ksh 6,000 to 10,000 per month with a one-bedroom house fetching Ksh 10,000 to 18,000 from the tenant's pocket.
9. Kangemi/Uthiru
Both Kangemi and Uthiru estates are located in Nairobi Westlands and are accessible from the iconic Waiyaki Way. The estates serve the residential needs of individuals in both the middle and lower economic classes and are known to be one of the cheapest estates in Nairobi.
Read Top 50 Insurance Companies In Kenya 2021.
In Uthiru for instance, a bedsitter costs just Ksh 5,000 while a one-bedroom costs between Ksh 8,000 and 14,000 per month. In terms of Security, the area is not badly off owing to its location in Westlands.
10. Syokimau/Mlolongo
Situated along Mombasa Road, Mlolongo and Syokimau are favorite dwelling places especially for the upcoming middle class and a section of lower-class members. The estate is mostly inhabited by people working along Mombasa road and others working in the city.
The Standard Gauge Railway (SGR) terminus in Syokimau has played a key role in the area's development with several upcoming apartments and flats, and a tune of real estate companies flocking the region for investment opportunities.
In this region, a bedsitter goes for ksh 7,000 while a one-bedroom costs Ksh 8,000 to 15,000. On the other hand, a whole apartment goes for ksh 35,000 which is relatively cheap compared to what other estates of its kind offer. The security status in this region does fairly well.