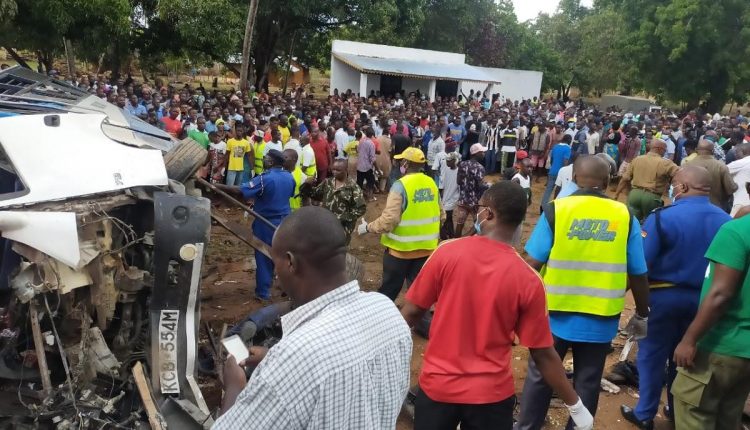 Road Crash:15 Killed, Several Injured In Early Morning Accident.
A total of 15 people have lost their lives in an early morning grisly accident that occurred at the Kwamkikuyu area along Malindi-Mombasa Highway on Wednesday, 7 April 2021.
A bus heading to Garrisa collided head-on with another mini-bus that was on its way to Mombasa City, an incident that has claimed the lives of 15 people and left several others nursing injuries
Adressing a gathering at the scene, Kilifi county commissioner Mr. Kutswa Olaka confirmed that 15 people had died while other 14 had been injured in the crash. Both drivers died on the spot along with several kilifi county government employees.
According to Citizen Digital, the bus heading to Garrisa lost control following a tyre burst, which led to the crash that killed 15, leaving several others in critical condition.
A team of Police officers, Kenya red cross, well-wishers, and Kilifi county officials rushed to the scene to aid the injured and took them to the hospital for treatment.