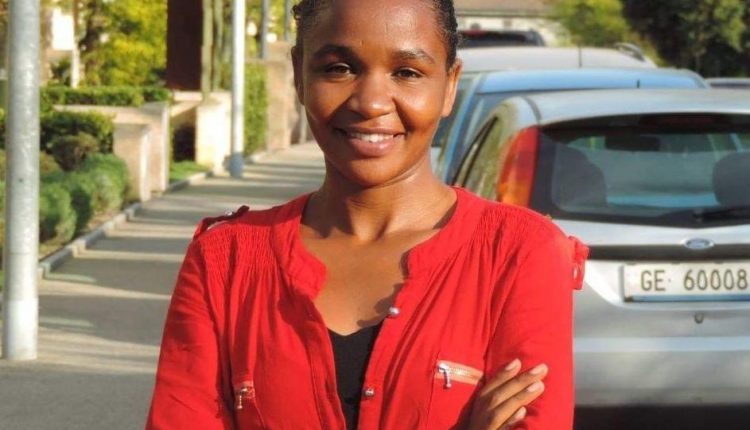 Purity Mwambia Biography, Age, Career, Education, Family, Husband, Net Worth
Purity Mwambia is a controversial Citizen TV Investigative journalist who is known for her numerous exposes. Mwambia has always found herself on the wrong side with the authorities and has always left her trending in controversy.
On Sunday, April 18, 2021, a controversial expose dubbed 'Guns Galore' aired on Citizen TV, Kenya's most-watched Television station, and left many unanswered questions about security in the country and police integrity. This is the latest expose by the journalist whose investigative career has since been thriving.
This article focuses on Purity Mwambia's biography, career, education, family, husband, and other relevant information.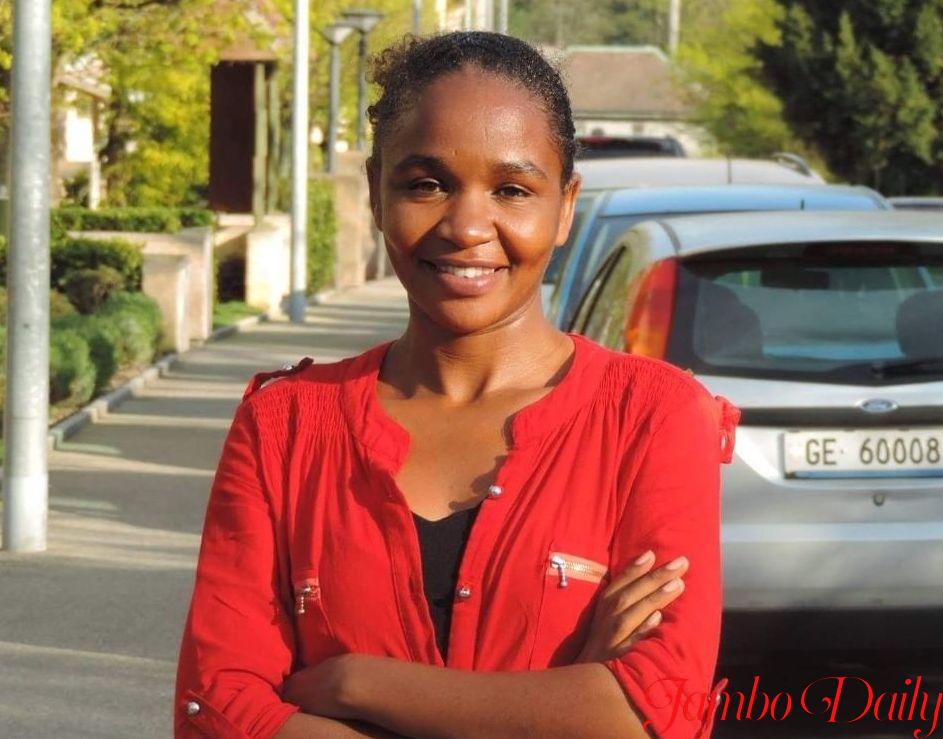 Birth and Age.
Purity was born and raised in Ukambani, Eastern Kenya, and is currently in her late thirties. However, precise information about his birthplace and age remains scanty but will be updated as soon as it is sourced.
Purity Mwambia Education.
After completing his high school education, purity proceeded for a bachelor's degree in Journalism at one of the universities in Kenya.
Purity Mwambia Husband and Children.
Purity Mwambia is happily married to her husband and together they have children. However, due to the nature of her work and profession, she has chosen to keep her personal life private.
Read Also Radio Maisha's Billy Miya Flaunts His Cooking Skills On Social Media.(Photos)
Salary and Networth.
Purity Mwambia takes home a hefty six-figure salary from Royal Media Services every month. She has an estimated net worth of about Ksh 100 Million.
Purity Mwambia Career.
Purity began her career at The Standard Group's KTN where she worked as a news reporter before she was promoted to a senior Swahili reporter and special series producer. She later joined Mediamax Networks' K24 where she was welcomed with a task as the station's investigative journalist.
She appeared in the limelight while at K24 when she did a very engaging expose dubbed Usalama Shelabela, which sparked mixed reactions in the public domain. The expose posed a lot of insecurities towards the authorities and prompted them to act accordingly.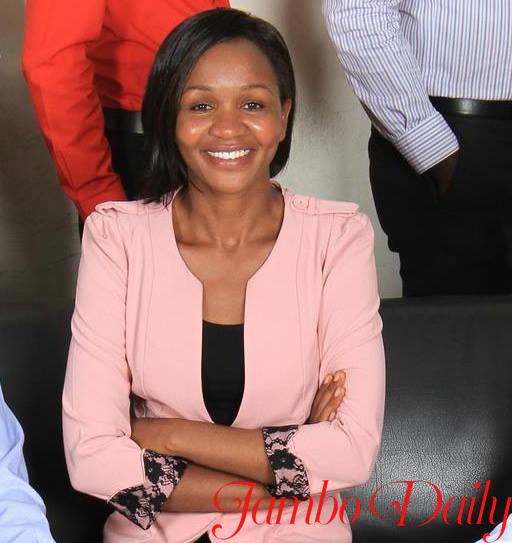 Mwambia left K24 for Royal Media's Citizen TV where she is currently serving as an investigative journalist. It is at Citizen TV that his career developed into a profession after conducting various engaging exposes. Some of her expose at Citizen TV include Bweta La Uhalifu, Virusi Safarini, Murder of Profit, and the most recent one Guns Galore.
Guns Galore Expose.
On 18 April 2021, a news segment titled Guns Galore was aired live on Kenya's most-watched TV, Citizen Tv in both Swahili news at 7 pm and English news at 9 pm. Purity and her team investigated and exposed how men in blue engage in the illegal trade of police uniforms, handcuffs, and firearms with criminals. The criminals who hire the police equipment use them to terrorize innocent Kenyans by robbing, harassing, and even killing them.
Purity found that with as low as Ksh 5,000, a thug can hire a Ceska Pistol from various police officers in the country. With Ksh 50,000, one can permanently buy and own the same pistol. Additionally, Purity found that with Ksh 10,000, one can hire an AK 47 Gun without bullets for a period of 24 hours.
Also, with Ksh 80,000-200,000, one can permanently buy and own the Firearm. She further discovered that with Ksh 1,000-2,000, one can hire a full police uniform and use it to terrorize innocent Kenyans.
Read Nyali MP Mohammed Ali Gets A Master's Degree.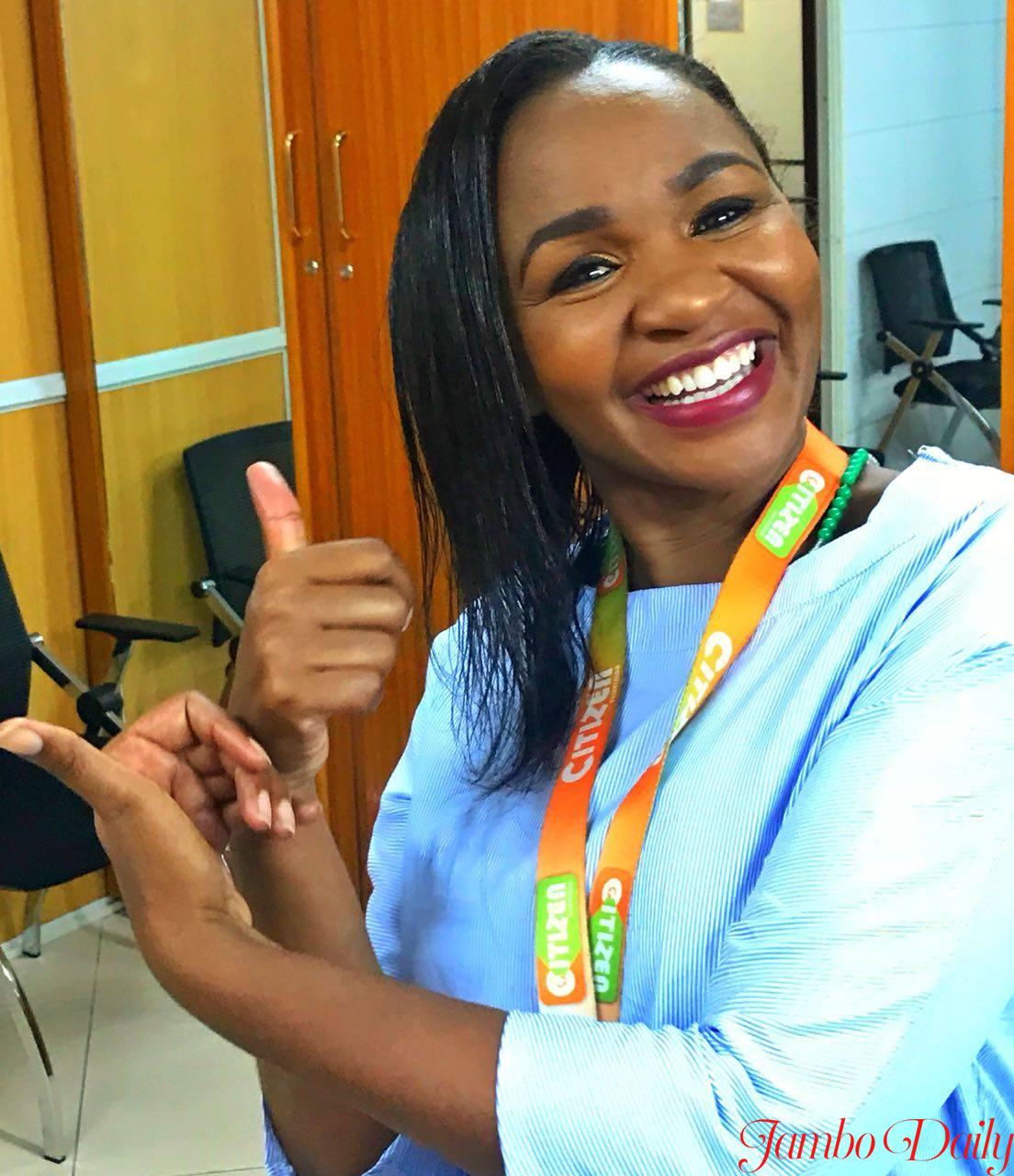 Following the expose, a section of Kenyans on Twitter came out to demand security and protection of the journalist amid fears that her life might be in danger following her crash with the police department.
DCI Statement on Guns Galore.
On Tuesday the 20th of April 2021, the Director of Criminal Investigations CBS George Kinoti Came out to clear the air concerning the expose. Speaking to the press at DCI Headquarters at Muthaiga, Kinoti said that the reporting by Citizen TV was sensational, inaccurate, and aimed at humiliating the entire police sector by tainting it's name.
He said it was a mistake that the station did not consult the Police before conducting and airing the expose and that the report breached very high-security protocols.
He also cited that it was risky for the journalists to conduct such an undertaking without the police. He said they should have asked for security from the police so that in case things go south they could be safe.
About the guns acquired by the journalists, he said they did not belong to the police service as they did not yield their serial numbers. He instead linked the firearms to private gun owners and cattle rustlers.
Challenges and Controversy.
While at Media Max, Mwambia was working on an expose dubbed Bweta La Uhalifu when some goons raided her driver's home and demanded to know her whereabouts. It is believed that the thugs were in search of a personal computer that held details on an investigation Mwambia was working on.
The 'Bweta la Uhalifu' exposé was never aired. It got her into trouble with the police. The investigative Journalist managed to sneak into the GSU headquarters camp with an explosive into GSU headquarters, and the expose was meant to reveal how unsafe the purportedly highly secured premises was.
Some of her notable works include:
2021: Guns Galore
2018: Murder for Profit
2015: Bweta La Uhalifu
2014: Usalama Shelabela
Others are:
Giza la Utajiri
Dhahabu ya Mauti
Uchochoro wa Tembe
Follow us on Facebook to be the first to receive our new articles on your News Feed: https://www.facebook.com/Jambo-Daily-109826161204426/