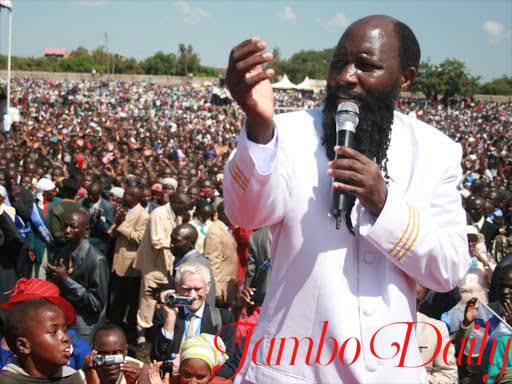 Prophet Owuor Bio, Age, Career, Education, Family, Wife, Controversies, and Net Worth.
Dr. David Owuor famously known as Prophet Owuor is known for his huge crusades and numerous miracles under his church Repentance and holyness altar. His has become a household name in Kenya and neighboring East African Community.
Hardly a week passes without the self-proclaimed prophet being mentioned. Prophet Owuor was hardly known but in today's world, he is quite popular. People know one or two things about him. He normally holds crusades healing people and preaching out scriptures.
Read Apostle James Ng'ang'a Bio, Age, Career, Wife, Controversy and Net Worth.
Prophet Owuor Age and Place of Birth.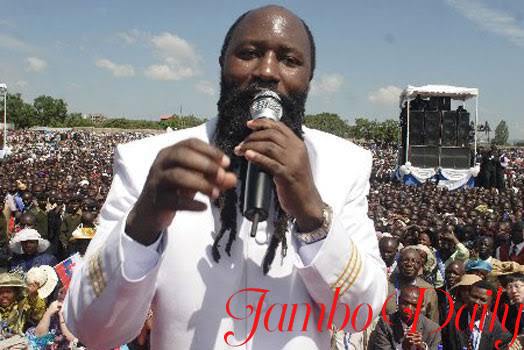 Owuor was Born in 1966 to Hezekiah and Margaret Ochieng, in Goma village, Usenge in Bondo District, Kenya. He is the second child in a family of six girls and three boys. Born into a Christian home, Owuor grew up knowing about God through his mother who was a devoted christian, a housewife and a peasant farmer. His father, a civil servant worked with East African Community Prison Service where he rose in ranks to a Sergeant Major.
Read Reverend Lucy Natasha Bio, Age, Career, Education, Family, Husband and Net Worth.
Prophet Owuor Educational Background.
Owuor started schooling at  Wambasa Primary School in Yimbo but had to move to other schools after his father was transferred to another place of work. These schools include Jusa, Luzira and Kitalya in Uganda. He later joined Mbale Senior Secondary School where he obtained his 'O' level before proceeding to St. Peters College in Tororo to obtain his 'A' levels certificate. He then  joined Makerere University for a Bachelor of Science degree but later moved to the University of Nairobi where he completed his first degree in 1988.
In 1999, he joined the Ben Gurion University of the Negev in Israel for his Ph.D in Molecular Genetics. However, While doing this, he began to prepare for his journey as a preacher and prophet of God.
Prophet Owuor Career.
Owuor started his ministry in Uganda ,during the  political turmoil in the country . Owuor became popular as a preacher in 2002 after the Kenyan elections. He was not just known as a common preacher, but as one who is gifted with healing powers and can foretell the future. During December, he normally hold crusades where he heals and many people flock there to receive the healing and. Much preparation has to be done before his official visit.
One unique thing about Owuor is that since he started his ministry, he doesn't accept donations or offerings from his followers neither does he encourage christians to do so in their various congregations. This makes people to wonder from where he generates his massive wealth.
Scandals and Controversies
His miracles are said to be stage-managed by the power of Satan which he allegedly got by sacrificing his father who died in 2005, and some members of his congregation. He normally dresses in white, right from the shoes to the bowtie. He does this to reflect his cleanliness or purity.
Some years ago, a controversial story shared by a certain woman emerged before his crusade at the villages of Kakamega. In a story shared by the wife of the prophet's driver who reportedly died after the incidence at a nearby forest in the village, the prophet was found worshiping a snake.
According to the woman, her deceased husband found the prophet kneeling before a huge snake stack naked and uttering some words in an incomprehensible language but was told never to reveal what he saw or he would die. He eventually narrated what he saw to his wife who later found him dead after he asked her to prepare water for his bath.
Read Former Prophet Owuor's Recruit Speaks Of Fake Miracles, Manipulation in the Church
In 2019, Prophet Owour claimed he would be murdered in Jerusalem and ascend straight to heaven after three days.
He has brought a woman to life and has other miracles he has performed during his repentance meetings. However, Wanjiru has termed Owuor miracles as fake and claimed that he just gives people energizers and claims he is performing miracles.
Family/Wife/Kids.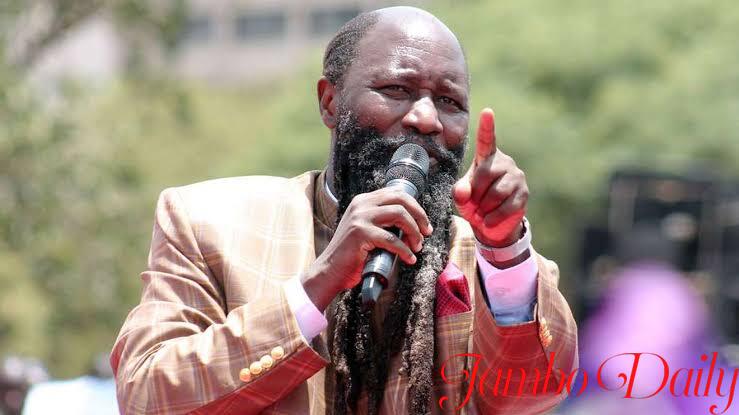 The prophet is without a wife or family. He  defended why he is not yet married, saying that his calling had not availed him the opportunity to do so, claiming that family is a way of dragging him down from administering God's word.
However , the preacher had revealed that he has a son in Israel and had wanted to marry the mother but that he moved to the United States (US) and the girl refused to go with him.
Prophet Owuor Networth.
His net worth is'nt available but he lives a good and expensive life. A convoy of high end vehicles features in his rallies. He lives in an expensive house where he is believed to be paying Ksh 450,000 rent per month .