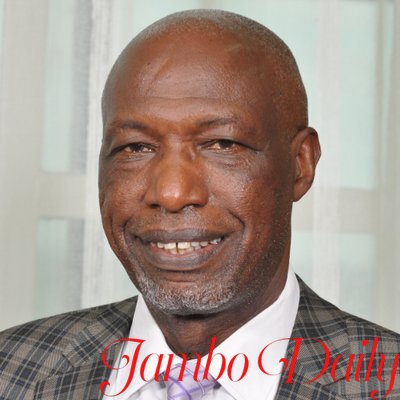 Prof. Paul Wainaina Bio, Age, Career, Education, Net Worth.
Prof. Paul Kuria Wainaina is a Kenyan Academic Administrator and the current vice chancellor of Kenyatta University (KU). He rose to the position on 26th January 2018 after serving in acting capacity for two years.
Wainaina replaced former KU Vice Chancellor Prof. Olive Mugenda whose term expired in 2016. He is an accredited professor of Education majoring in Philosophy of Education.
This article takes you through the biography of Paul Wainaina, highlighting his educational and career background, and personal life.
Prof. Paul Wainaina Age and Place of Birth.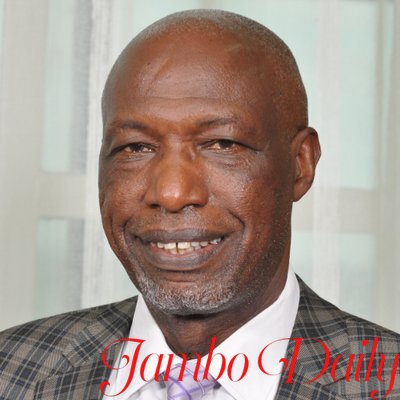 Paul Wainaina was born in Central Kenya with his exact date of birth not known to the public.
Paul Wainaina Tribe
He hails from the Kikuyu Community who mostly occupies central Kenya and parts of Rift Valley especially Nakuru.
Paul Wainaina Educational background.
Paul Wainaina holds a bachelors of Education degree (2nd class Honors) from the University of Nairobi. He acquired his bachelor's degree in 1976. He also holds a master of Arts (MA) in Philosophy of Education, which he was awarded in 1982 by the University of Nairobi.
His Thesis for Masters degree is "Educational Implications of the Metaphysical Controversy Between Free Will and Determinism: With Special Reference to Moral Education in Schools". He specialized in studying Philosophy of Education.
In addition to that, he holds a Doctorate Degree (PhD) in Philosophy of Education from the University of Alberta, Canada which he acquired in 1985. The Thesis for his PhD Dissertation is: "A Critique of Utilitarian Justification of Education".
He has also undergone training related to University management between 2012 and 2015 as follows:
2012: Public procurement training by KIPROD consulting group in partnership with the Public Procurement and Oversight Authority (PPOA).
2013: Management of Higher Educational Institutions, Galilee International Management Institute, Israel.
2015: Training on Leadership in Management of Research Innovation.
2015: Training on retirement Benefits scheme for University Staff at Whitesands Hotel, Mombasa (as a trustee).
Prof. Paul Wainaina Career Journey.
In 1970 and 1972, Wainaina trained as a primary teacher and secondary teacher respectively. This signifies he once taught in primary and secondary schools.
Upon completing his education, he began teaching as a Lecturer at Kenyatta University in 1985. In 1987, he joined Moi University and was promoted to a senior lecturer teaching Philosophy of Education.
Between 1990 and 1996, he was an associate professor of Education at Moi University. In 1996, he became a full professor of Education at Moi University where he tutored until 1997.
While at Moi University, he served as the chairman of the university's Teaching Practice Program as well as a hostel warden for 700 students. Between 1987 and 1993, he founded and chaired the department of Educational Foundations at Moi University Eldoret Campus. Between 1988 and 1993, he acted as the dean of faculty of education on several occasions.
As from 1997, Paul Wainaina was a full professor of Education at the University of Namibia where he stayed until 2004. At Namibia University, he served as the dean of Faculty of education for five years. He also served as the chairman of department, Educational foundations and co-directed as project of upgrading the university between 2002 and 2003.
Paul Wainaina Kenyatta University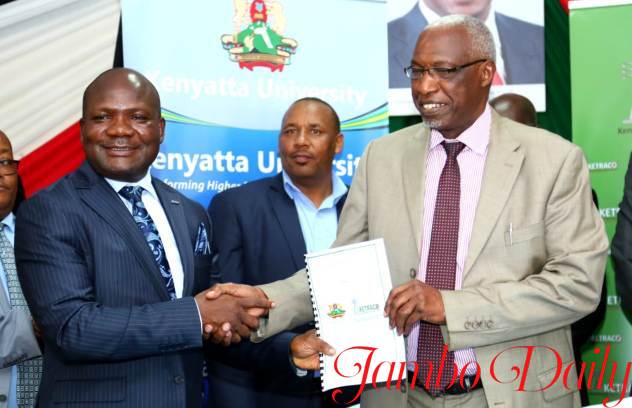 In 2005, he came back to Kenya and took a role as a full professor of Education at Kenyatta University and holds the same position to date. In 2009, he was appointed a member of Kenyatta University Management Board where he served for five years. He also became a member of Inter-Public Universities Collective Consultation Forum.
Between 2009 and 2013, he was a member of Kenyatta University Council where he served in various positions. In October 2010, he became the chairman of Internal collective bargaining agreement with three staff unions namely UASU, KUSU and KUDHEIHA and served for 5 years. In October 2010, he became a Trustee for the Kenyatta University Staff Retirement Pension Scheme.
Between October 2009 and March 2010, he served as acting Deputy Vice Chancellor (Academic). In April 2010, he was appointed acting Deputy Vice Chancellor (Administration) where he served for 7 months.
Paul Wainaina Vice Chancellor
In October 2009, he was appointed to stand in for the vice chancellor for a period of 166 days as the academic and administrative head of Kenyatta University. In March 2016, the then KU Vice chancellor, Olive Mugenda's term ended and he was appointed the acting Vice Chancellor. He served in that capacity until February 2018.
In March 2018, he was officially appointed the Vice Chancellor of Kenyatta University. His first term in office ends in march 2022 after which he shall be eligible to vie for second term.
Achievements at Kenyatta University.
Wainaina oversaw the construction and completion of Kenyatta University Flyover Connecting Nyayo Hostels Zone to the main wing of the University. The flyover construction was sponsored by the International Amateur Athletics Federation (IAAF) athletics body which held an event at the University in 2017. He also founded the center for women empowerment and National Phyto therapeutics research center at the University.
During his reign, he has promoted sports in the University to an extent that Kenyatta University emerged the winner at the 8th edition of Kenya Universities Sports Federation games that were held at Kibabii University in 2021. The University emerged the winner after scooping a total of 100 Medals, 42 Gold, 29 Silver and 29 Bronze.
Wainaina Awards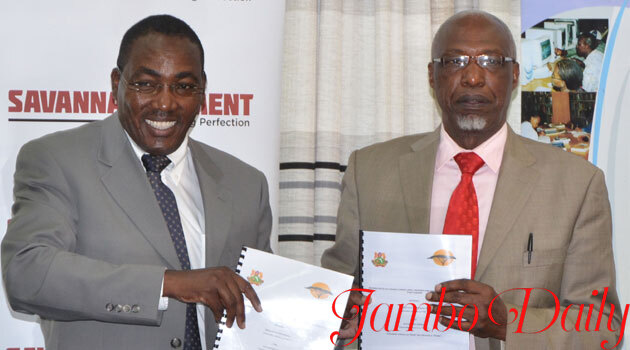 1992-  African visiting Scholar Award, by Association of African
Universities. Facilitated my visit to University of Botswana,
Gaberone, Botswana
1989 Dean's Committee Research Award.
1984 Dissertation Award, by IDRC, Canada.
Prof. Paul Wainaina Books and Articles
In his professional career, Wainaina has done several research projects and dissertation that have been published on major global journals. He has authored several books and articles that are outlined in detailed form in his Curriculum Vitae. You can view his CV here.
Some of his books include:
J.E. Otiende, P.K. Wainaina and E. Waiyaki (1988), Social Education and Ethics for
Secondary School, Book II. Nairobi: Longman
J.E. Otiende, P.K. Wainaina and E. Waiyaki (1987), Social Education and Ethics for
Secondary School, Book I Nairobi: Longman
G.A. Bernnaars, R. J, Njoroge and P.K. Wainaina (1997), Philosophy of Education. Nairobi: Nairobi University Press
Some of the articles he has written include:
Wainaina, P.K., Mwisukha, A. and Rintaugu, E.G. (2015). Professional Conduct of
Academic Staff in Public Universities in Kenya: Learners' Perception. International
Journal of Education and Social Science, Vol. 2 No. 6; June 2015: 67-72.
Wainaina, P. K. (2014). Management of Mega Sports Events: The Case of the 2010 East Africa University Games. International Journal of Education and Research Vol. 2 No. 11 November 2014.
These are just a few of the books and articles he has authored, you can view his full CV on this link. http://education.ku.ac.ke/images/stories/docs/ProfPWainaian0119.pdf
Wainaina Family/Wife/Kids
Details about Wainaina's Family, Wife and Kids are not currently available to the public. This article shall be updated as reliable information is found.
Paul Wainaina Net Worth.
His exact net worth is not currently known but he is worth millions.