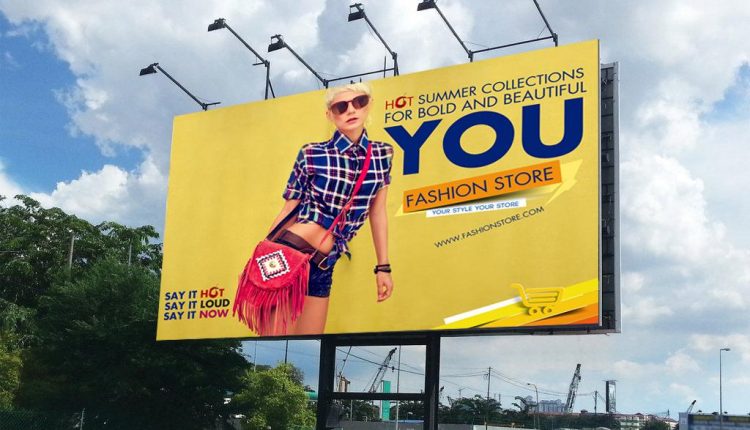 List of Outdoor/Billboard Advertising Companies in Kenya
What is Advertising?
Advertising is an attempt to influence consumer buying behaviour with a persuasive selling message about a certain product or service.
What is outdoor advertising?
This is the type of advertising that reaches consumers when they are out of their homes, offices or place of work. In a nutshell, outdoor advertising reaches consumers when they are on the field.
What is a Billboard?
A Billboard is a large outdoor board used for displaying advertisements. Billboards are mostly found in large cities like Nairobi, Mombasa and Kisumu. They are mostly displayed in high traffic areas and along major highways advertising goods targeting motorists or pedestrians.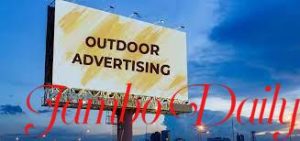 History of Advertisement
Over the last few decades, businesses have always relied on electronic media devices such as Radio and Television to market their products to large audiences. However, in today's digital era where there is a lot of competition, reaching an audience through electronic media is not just enough.
The advertiser needs to create more engaging marketing content that actively interacts with people's livelihood and persuades them to purchase a product. As a result, the advertising industry has changed, and many more methods of advertising have since been invented.
One of the most significant advertising method in today's world is Outdoor Advertising which involves the use of structures like billboards, street signs, wall painting/wrapping, event branding, sky signs, bridge branding and transit advertising.
Why use Outdoor Advertisement?
The greatest advantage with outdoor advertising is that it focuses on a tangible audience rather than a virtual one. One doesn't need a TV or a Radio, only viewing the billboard charts is needed and your product keeps selling over and over.
Billboard advertisement is the most effective method of outdoor advertising as it reaches a large audience at once unlike the others.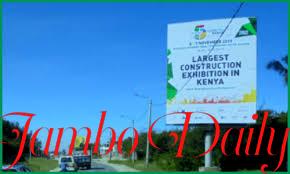 Billboards help you reach a relatively large audience and boost your profits to millions after investing just a few thousands. Advertisement works well when the product being marketed is near the audience rather than far away, and that is what Billboard advertisement does.
Kenya has many outdoor advertising companies but we are going to focus on the top ones whose trademarks' you can't fail to encounter when you visit major towns and cities in Kenya.
Here is a list of outdoor advertising companies in Kenya, their location and contacts.
1. Magnate Ventures Ltd
Location: Maganate Center, Bunyala Road 08, Starehe, Nairobi.
Contact: 0722204400
Email: info@magnateventures.com
Website: www.magnateventures.com
2. Adsite Limited
Location: Sixth Parklands Avenue, Nairobi
Contact: 0738413749
Email: sales@adsite.co.ke
Website: www.adsite.co.ke
3. A1 Outdoor Ltd
Location: Outdoor Premises, Mbaruk Road, Nairobi
Contact: 0723436299
Email: catherine@a1outdoor.co.ke
4. Phenom Digital
Location; 58 Muthithi Road, Nairobi
Contact: 0725898999
Email: hello@phenomdigital.co.ke
Website; www.phenomdigital.co.ke
5. Bluemoon Advertising Company
Location: Hurlingham, off Argwings Kodhek Road, Nairobi
Contact: 0734650991
Email: info@bluemoonadvertising.co.ke
Website: www.bluemoonadvertising.co.ke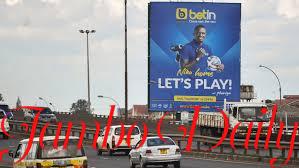 6. Oceans Creative Agency
Location: Muthaiga North Suites, House No. 4, Along Garden Estate Road
Contact: 0732011343
Email: hello@oceans.co.ke
Website: www.oceans.co.ke
7. Alliance Media
Location: Prosperity House, ground floor, Westlands Road, Nairobi
Contact: 020-375-3012
Website: www.alliancemedia.com
8. Think Outdoor
Location: Standard Group Centre, Mombasa Road, Nairobi
Contact: 0719012111
Email: Corporate@standardmedia.co.ke
9. Consumer Link Ltd
Location: Nairobi, Kenya
Contact: 0717423000
Email: info@consumerlink.co.ke
10. Firmbridge Ltd
Location: Nairobi, Kenya
Email: info@firmbridge.co.ke
Website: www.firmbridge.co.ke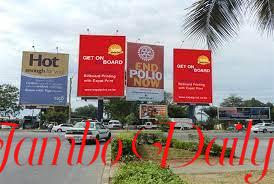 Read also:Top ten best driving schools in kenya charges and contacts
11. Look Media
Location: Westlands, Nairobi-Kenya
Contact: 0738423399
Email: sales@lookmedia.co.ke
Website: www.lookmedia.co.ke
12. Pelican Signs
Location: Nairobi, Kenya
Email: info@pelicansigns.biz
13. Refmac Signs Ltd
Location: Giwa House, Mio Avenue, Opposite Clarion Hotel
Contact: 0722303354
14. TDF Advertising Ltd
Location: Mayfair Business Centre, Msapo Close-off parklands road, Westlands
Contact: 0731777118
Website: www.tdfgroup.co.ke
15. Billboard Creations
Location: Odyssey Plaza, Mkoma Road, next to Bounty South Hotel
Contact: 0728044090
Email: info@billboardcreations.co.ke
Website: www.billboardcreations.com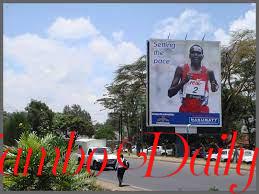 Get more corporate information about outdoor advertising companies in Kenya here:
16. Tangerine Outdoor
Location: Mukuru Village, Nairobi/ Ngong Road, opp Ngong Race Course, Nairobi.
Contact: 0722600203
Email; info@tangerine-inv.com
Website: www.tangerine-inv.com
17. Entwined Media Ltd
Location: Makson's Plaza, Parklands Road, Westlands, Nairobi
Contact: 0732998899
Email: info@entwined.co.ke
Website: www.entwined.co.ke
18. Mtech Design Media Ltd
Location: Watercys Arcade, 3rd Floor, Keekorok Road, Nairobi
Contact: 0715499736
Email: info@designmedia.co.ke
19. Wiselink Outdoor Ltd
Location: Josem Trust Place, 4th floor, Bunyala Road, Nairobi
Contact: 0722312696
20. Imagine Media
Location: Nairobi, Kenya
Contact: 0735115500
Email: support@imagine.co.ke
Website: www.imagine.co.ke