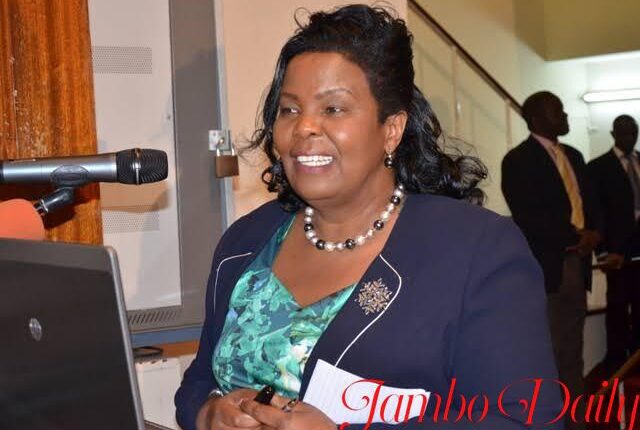 Olive Mugenda Bio, Age, Education, Career, Husband, Family and Net Worth
Olive Mugenda is a Kenyan academic researcher and academic administrator currently serving as the chairperson board of directors at the Kenyatta University Teaching, Referral and Research Hospital, a leading national referral hospital.
Read Benson Wairegi Bio, Age, Career, Education, Family, Wife, and Net Worth.
She was appointed vice chancellor of Kenyatta University in 2006 and she was the first woman to lead a public university in the African Great lakes.
Read KENYATTA UNIVERSITY BANK ACCOUNT NUMBERS
Olive Mugenda Age and Place of Birth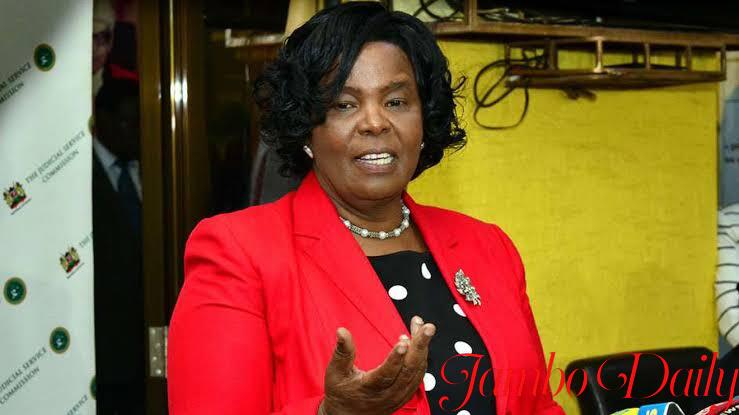 Olive was born in 1956. Her specific place of birth is not available but she is a Kenyan. She 65 years old as of 2021.
Olive Mugenda Educational Background.
She attended Dry's farm Primary school then she proceeded to Alliance Girl's High school for her secondary education. Thereafter, she enrolled at the University of Nairobi to take Bachelor of Education degree where she specialized in women's education, home economics, statistics and research methodology. After graduating, she went back to University of Nairobi not as a student but as a lecturer. She was was later awarded an honorary degree. Later on she won scholarship to study at Lowa State University for her masters and doctorate degrees. In 1983, she received a masters of science degree in family studies. In 1998 she received her Doctor of Philosophy degree (PhD). She holds Masters of Business Administration (MBA) from Eastern and southern Africa Management Institute (EASMI) in Arusha ,Tanzania.
Olive Mugenda Career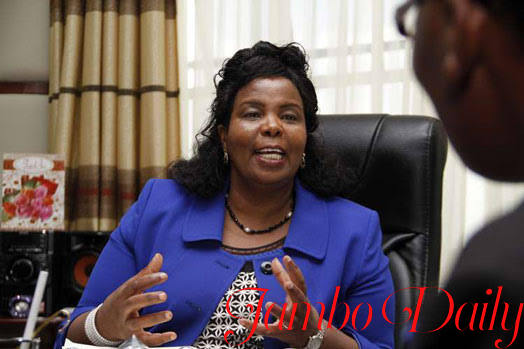 She began working at Kenyatta University as a tutor after her studies in the same institution. She then went abroad for futher studies and when she came back, she was promoted to work as Deputy Vice Chancellor (Finance planning and development).
She was the Executive head of the university, overseeing development and implementation of academic programmes, strategic leader in cooperate branding and in-charge of the overall development of the institution.
During her time as KU vice chancellor, she transformed the institutions and led to innovations that helped in smooth running of the university's activities like; Chandaria business innovation center, Kenyatta University Amphitheater, KU Post Modern Library just to mention a few. She also initiated the construction of Kenyatta University refferal hospital, a world class level six hospital and the first of its kind in Kenya.
Her reign also saw the construction of the Kenyatta University Campanile, the first university campanile in East and Central Africa. She is a widely published researcher.
In 2021, the president of Kenya, Uhuru Kenyatta, appointed her to serve as the chairlady of the judicial service commission that interrogated several judges in search of a chief Justice. The activity led to election of Lady Justice Martha Koome as the first female Chief Justice in Kenya. In 2013, she was elected the chairperson of the council of the Association of Commonwealth Universities.
Olive Mugenda Family/Husband/Kids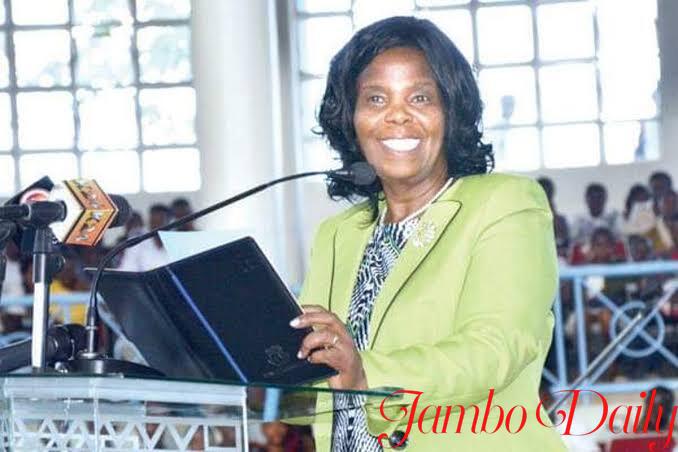 Olive got married to the late Abel Mugenda who died of illness in January 2019. However, allegations claim that his cause of death wasn't due to illness but a suicide case where he fell from 6th floor in Whire Rhino Hotel in Nyeri. During their 26 years of marriage, they were blessed with  four children; Albert Gitau, Christopher Nyoike, Angela Wambui and Linda Wambui . Olive, through her words still thanks and is greatfull for Abel being in his life; "I am what I am today because of you. It is difficult to believe that our journey from the time we met as teenagers in Thogoto has abruptly ended. We thank God for the family we were blessed with and what we were able to accomplish,"
Olive Mugenda Awards and Recognition
She was awarded the Ernst and Young life Time achievement Award in 2014 ,The Chief of the order of the Burning Spear (CBS) presidential award in 2011 and the Elder of the Burning Spear (EBS) presidential award in 2006 .In February 2016, she was awarded by French goverment with order of Academic palms -an award for steering the University's growth. In 2021, Olive Mugenda along with her colleagues Martha Koome, Margaret Kobia and Ann Kananu were awarded the Elder of the Golden Heart (EGH) honors by president Uhuru Kenyatta for their exemplary service to the nation.
Read President Uhuru awards Olive Mugenda, Martha Koome, Margaret Kobia and Ann Kananu EGH honors. 
Olive Mugenda Net Worth
Her income source is mostly from being a successful. She earns alot from her job but there is no clear figure to show the exact amount she has in her net worth.