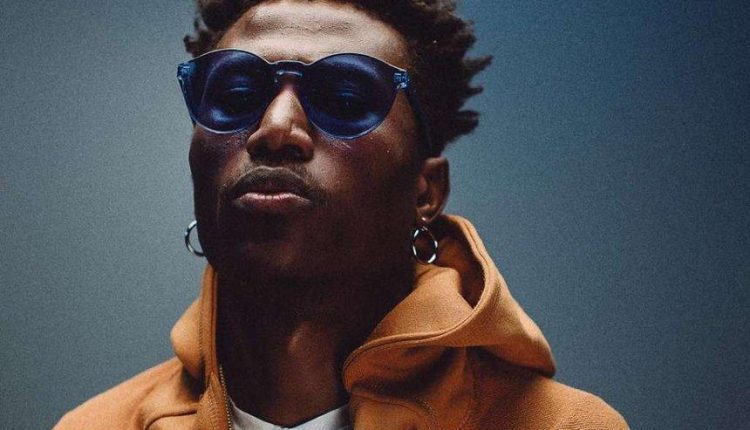 Octopizzo Biography, Age, Career, Education, Family, Wife, Net Worth.
Henry Ohanga alias Octopizzo is a renowned Kenyan rapper, Hip Hop artiste, philanthropist, activist, and youth ambassador. He is one of the top rappers who have graced the Kenyan music industry.
Apart from his music career, Octopizo is also a social change agent who is passionate about making a change in society. He runs a community-based organization named Octopizzo Foundation that is dedicated to helping the poor and needy children in the slums of Kibera, Nairobi Kenya.
In this article, we will be looking closely into Octopizzo's biography, highlighting his career, education, Family, and Music awards.
Age and Birth.
Octopizzo was born in Kibera, Nairobi, as the first-born child in a family of four. He grew up in the slums under harsh conditions, which became a motivation for him to live a better life in the future. He is currently in his early 30s and traces his ancestral roots back to Siaya county in Nyanza.
Unfortunately, Octopizzo's parents passed away when he was still young, he first lost his father when he was 14, and his mother died a year later. This left him with no one to turn to, being a firstborn, he had to find a way he could help himself and his siblings as well.
Educational Background.
Apart from his successful music career, Octopizzo is a learned man holding two bachelor's degrees. He attended Mashimoni Primary School and sat for KCPE in the same school before proceeding for secondary education at St. Gloria Secondary School. Upon completion of secondary education, Octopizzo enrolled in a basic computer course at St. Mary's College in Mombasa.
He later went back to Nairobi and took a course as an electrician. Henry worked as an electrician in a Nairobi-based garage for 3 years before calling it quits joining the music industry.
In a past interview, Octopizzo revealed that he was inspired to join the rap game by high-end rappers such as 2Pac Shakur and Biggie Smalls whose songs he grew up listening to while in the ghetto.
After a successful music career, Ohanga undertook his university education at the University of Pennsylvania from where he graduated with a bachelor's degree in Social Impact in 2018.
In 2019, Ohanga graduated with a second bachelor's degree in Leadership, Organisation, and Social Action from Harvard University.
Octopizzo Career.
Octopizzo's interest in music developed back when he was in high school when he used to participate in various freestyle competitions and talent shows. He took part in and won various contests such as Usanii Kona Hip Hop Challenge and G-Pange Hip Hop Challenge in Kenya.
He ventured into serious music after quitting his job as an electrician. Octopizzo started composing songs which he would take to the studio for production. However, his star did not just start shining immediately and he had to go hard to make good music that would receive good reception in the industry.
After a long period of trial and error, he finally learned the art of songwriting and singing, and his music was soon topping charts in the local music industry. Over the years, his career has grown from a local rapper to an international artist.
He has released three studio albums which are Chocolate City, LDPC, and Refugeenius.
Read also Khaligraph Jones Biography, Age, Career, Education, Family, Wife, Net Worth.
Octopizzo Awards and Nominations.
In his music venture, Octopizzo has received several awards, nominations, endorsements, and recognitions. In 2012, he was named the Best Male Artiste at the Coastal Nzumari Awards, and in 2015, he was crowned the Best Hip Hop Artiste at the same Awards.
In November 2020, he made a record when he made it to the 2021 Grammy Awards Consideration list. Grammy Awards Academy proposed the 'Another Day' crooner for nomination under Record of the Year and Best Rap Performance categories.
He however did not make it to the final nomination list. The 63rd Grammy Awards function was held on March 14 2021 in Los Angeles, United States.
He has performed in a number of high-profile events such as Kenyan night in Dubai, Shambala Festival in the UK, Coca Cola world cup tour, and Safaricom Live.
Acting Career.
Octopizzo is also an actor, having featured in the TV series Shuga season 2 that airs on MTV. He has also worked on endorsement deals with Infinix Mobile and the Guinness Made of Black Campaign.
Read Top Ten Best Rappers in Kenya.
Octopizzo Family.
The 'Young Puffy' hitmaker who is in his early 30s is a married family man. Together with his Mzungu Wife, they are blessed with 3 kids, two daughters and a son whose names are Zara, Stacy, and Fredy.
Business and Entrepreneurship.
Octopizzo is an entrepreneur who owns a fashion line dubbed Young Gifted and Black (YGB), which has a wide range of fashion ware such as T-Shirts, Hoodies just to mention but a few. He also runs a Travel company called Chocolate City Tours where he is the Chief Executive Officer.
Philanthropy.
Although most people perceive him as an ill-intentioned man, that is certainly not the case. Ohanga is a family man and a philanthropist determined to make a change in society.
He is especially concerned with changing the lives of vulnerable children living in slums, the youth as well as refugees. He has formerly worked with UNHCR on a project called 'Artist for Refugees' which unraveled the artistic identity of refugees dwelling in various camps.
In 2015, he founded an Organisation, Octopizzo Foundation based in Kibera to address the needs of youth and vulnerable people. Through the Organisation, he is able to partner with sponsors and external donors to source funds and address the various needs of the youth, children, and refugees in Kibera, Nairobi.
Octopizzo Wealth and Assets.
Octopizzo's wealth, assets and net worth information is currently not in the public domain but will be updated as soon.
Social Media Accounts and Followers.
Octopizzo has accounts across all social media platforms and a YouTube channel. Currently, he has 210K subscribers on YouTube, over 578K followers on Facebook, 228K followers on Twitter, and 2 Million followers on Instagram.