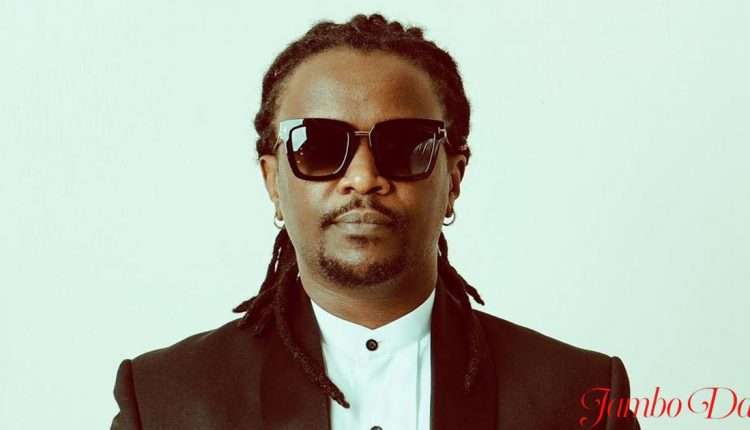 Nyashinski Biography, Age, Career, Education, Family, Wife, Net Worth.
Nyamari ongegu famously known as Nyashinski is a renowned Kenyan rapper, singer, and songwriter. He is known for exposing all the evils and vices in society such as corruption, tribalism, and impunity through his music.
His music makes 'sense' especially with regard to contemporary issues in society and as such, he forms one of the most revered artists in the country.
Nyashinski age and birth.
Nyashinski was born in 1983 in Kisii. He is 38 years old as of 2021. Since his early days, he had a passion for music, which later came to reality. His music has been making waves all over, inspiring and uplifting souls.
Educational Background.
Nyashinski does not expose too much of his upbringing education. He however schooled at Nairobi school where he met with his former group Kleptomaniax with whom he crooned hit tracks such as "Haree" and "Maniax anthem" that truly brought wave to the music industry and attracted attention from Ogopa Dj's.
Nyashinski would soon make a U-turn and leave the music industry to go and chase the bag in the United States. During one of his past interviews, he revealed that he was working as a truck driver in the US before he made an irrefutable come back in 2016 to further his career in music.
Read kenyan-campus-lifestyle-most-hilarious-common-stages
Career journey.
"Nyash" started his career life while still in high school. The 'Hello' crooner says that through education, he learned the art of teamwork, through which his group Kleptomaniax made it to the limelight.
The group crooned some tracks that propelled them to the top, one of their most famous songs is "Haree". Since casting his nets back in the music industry in 2016, he has never reverted his move which has, beyond reasonable doubt worked for him.
Read Khaligraph Jones Biography, Age, Career, Education, Family, Wife, Net Worth.
Awards and nominations.
Through his classy music, he has received several awards and nominations. He has bagged chats awards as the best male group and Kisima awards as the best group, other than that he has nominations like MTV, kora, pearl, and Kisima as best artist.
Personal life.
Nyashinski is a happily married family man, he tied the knot with his wife Zia Bett in late 2020 in a lavish wedding ceremony. Together, the couple is blessed with one kid. His wife is a businesswoman, a designer in particular, who runs her own cloth line.
Much is not known about Nyashinski's family life as he prefers to keep his personal life low-key. He however says he was well raised by good parents and nurtured well.
Nyashinski wealth and net worth.
Just like any other celebrity, he owns luxurious property that all his fans drool. His property features expensive mansions and flashy vehicles that he barely exposes to the public and media. His net worth is not disclosed but it does surpass that of many artists in Kenya.
Read Octopizzo Biography, Age, Career, Education, Family, Wife, Net Worth.
Social media accounts and followers.
Nyashinski has a huge number of followers on his social media accounts. On his Instagram account, he has 595K followers, however,he shocks many by only following one person, Zia Bett, her wife.
He has 463K followers on Facebook and 113K followers on Twitter. He also runs a YouTube channel with over 430K subscribers.