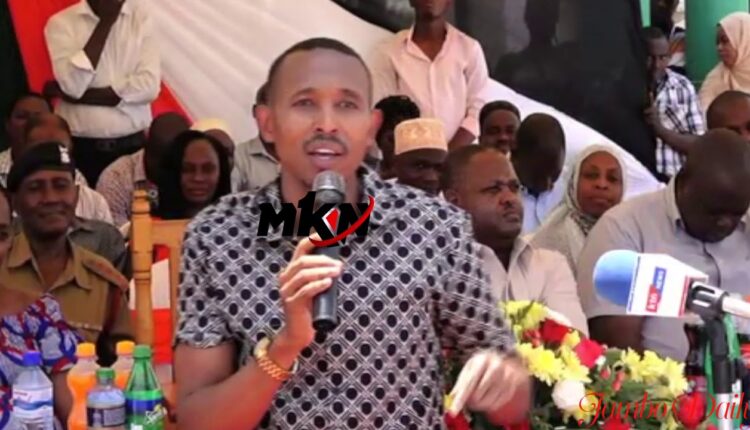 Nyali MP Mohammed Ali Gets A Master's Degree.
Former KTN news reporter, investigative Journalist, and Nyali MP Mohammed Ali ha just graduated with a Master's degree from Moi University.
The graduation ceremony was held on Friday 13 August 2021 at the University's main campus in Eldoret. In the event, Mohammed was crowned with a Master's of Arts in Diplomacy and Foreign Policy.
The news reporter cum politician took to his Facebook account to celebrate his achievement with a short caption.
"What a proud day! I did it. Masters of Arts in Diplomacy and Foreign Policy, Moi University Eldoret. Allahu Akbar"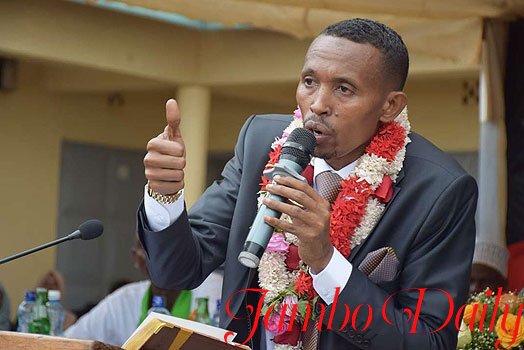 Mohammed first appeared in the limelight when he was working as an investigative journalist for Standard Group's KTN. During his time as a journalist, he used to make numerous exposes concerning various occurrences in the country, which always left Kenyans in shock.
One of his most famous exposes was the Westgate Mall attack that occurred on September 21, 2013, in which a total of 68 people were killed while 175 escaped with injuries.
According to a police report on the incident, 4 masked-up gunmen raided the mall and started shooting at the residents. The shootout went around for a couple of hours before police intervened, killing all four perpetrators instantly.
Read Missing Killer Cop Kagongo Found Dead at Her Parents Home.
There were conflicting reports over the total number of people who were killed in the siege. It is believed that Somalia-based militant group Al-Shabaab initiated the attack.
However, a different report by Mohammed shows that the KDF officers raged behind in their work, allowing the terrorists to kill more people. Mohammed dictated that were it not for the slow response by the soldiers, a lot of people would have been saved from the feud.
The Journalist also investigated and reported on the death of former deputy president and minister for internal security professor George Saitoti, which occurred on 10 June 2012 in Ngong forest.
Other stories he has worked on include Theft and crime Nairobi, Pwanja la Mihadarati, and other controversial expose.
He also used to host a heated reggae show dubbed Reggae Splash on Radio Maisha, where he would criticize the government for oppressing the Kenyan citizens and several politicians for involving in corruption and failure to fulfill their promises.
After his numerous exposes that propelled him to a top journalist and personality in the country, Mohammed decided to cast his nets into the political pool. This came after a series of calls and appeals from his fans to vie for a political seat to help him implement the changes he used to talk about in the media.
Read MP Barasa Denies Assault Charges, Freed on Ksh 100,000 Cash Bail.
True to his dream, Mohammed wore the wrestles for the Nyali MP seat during the 2017 General elections and won with a fair margin.
However, he has received an outcry from his fans who are frequently complaining that he has ditched his role in the parliament and turned to political interests like other politicians.
Mohammed is now a lawmaker in the Kenyan parliament and he seems to be aiming higher especially on his new political career. With his master's degree, he can now be appointed as an ambassador, which will be a great step forward in his career.