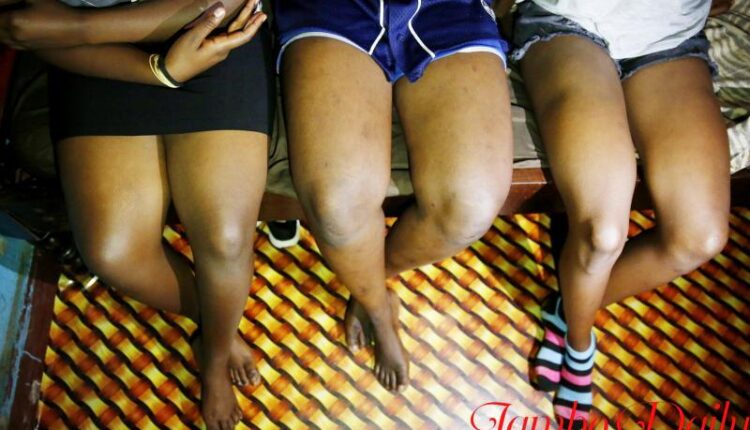 No Quenching Thirst! Sex Workers Cease Services to Boda Boda Operators.
Mombasa county-based Sex workers have announced that they will no longer provide sex services to Boda Boda operators following an incident involving several of their colleagues on Nairobi's Forest Road a few days ago.
The sex workers have now ceased sexual services to the riders for a week, in solidarity with other Kenyans who have condemned the crime.
Any registered sex worker found with a Boda Boda rider will be deregistered, this is according to Maryline Laini, Executive Director of Nkoko Iju Africa (a community-based organization that supports the rights of sex workers).
"These are our clientele, but no registered sex worker will provide sexual services to any bodaboda rider starting today." "If a member is found in the company of a bodaboda customer during that time, she will be deregistered," Maryline explained.
Mrs. Laini stated that the severe step they have taken is one means of seeking justice for women who have been sexually harassed in public places on countless occasions.
"We realize this is where we acquire our basic requirements and fend for our family," she added, "but we are willing to go hungry if this type of brutality ends."
The government has already launched a crackdown on all Boda Boda riders around the country and has urged them to re-register in order to continue operating.
President Uhuru Kenyatta has asked the National Transport Safety Authority (NTSA) to register all riders for free. This is after a section of the riders made an outcry that they did not have money to re-register as they live from hand to mouth.
Read Relief as Government Waives Bodaboda Registration Fees
In the aftermath of the assault, 16 motorcyclists have been apprehended, but the mastermind remains at large. In connection to that, police have arrested over 200 motorbikes and their riders in a bid to bring rogue riders into account.
A section of the rides has however expressed remorse, indicating they are sorry for what happened along the forest road. That notwithstanding, the government has insisted that all motorists comply with the regulations in order to restore sanity to the sector.