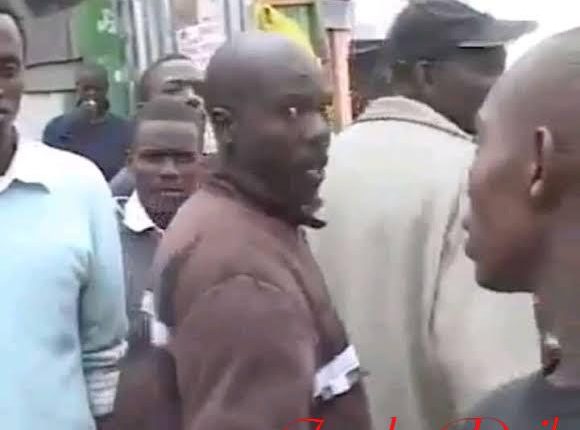 'Nitakufinya!' Man's Real Identity Revealed, Asks Wellwishers To Offer Him a Job (Video).
Two men who have gone viral over the controversial 'Nitakufinya' phrase have finally spoken about the incident that occurred about 11 years ago during an interview by K24 TV.
Aron Asiba Matendechere (the Mfinyaji) and Musyoka Wambua (the mfinywa) spoke to Ebru TV Kenya when they were interviewed at Mukuru Kwa Njenga Slum in Nairobi.
Nitakufinya! What really transpired.
During the K24 interview, Musyoka is heard saying that there is illegal power connection in the area and that he got his fingers hurt by an electric fault.
However, an infuriated Aron suddenly weighs in, firing at Musyoka to stop talking about electricity matters and instead ask the government to offer him a job.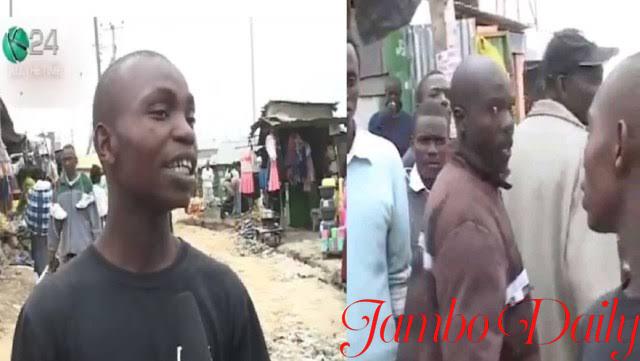 Musyoka then responds by telling him that he has a job. This further angers Aron who threatens Musyoka that he will Squeeze him (Nitakufinya). Musyoka, who feels intimidated by Aron's words fires back, telling him to squeeze him (Finya).
Musyoka 'Mfinywaji' Speaks.
In the interview by Ebru TV, Musyoka said that after the threat, he lived in fear for about an year as he was not certain if the threat was real. The young man revealed that he did not have a job and was only excited during the interview when he said that he had a job.
He showed Ebru TV journalists his humble home, saying that he never locks his house as there is nothing valuable to steal from the house.
The young man said that life had 'pressed' him really hard and he relies on casual labour to sustain his life. That people in the hood had proclaimed him as a celebrity, which prompts him to avoid walking on the streets as people want to take photos with him. Ironically, others would ask for money from him thinking that he had made it in life. (kuomoka)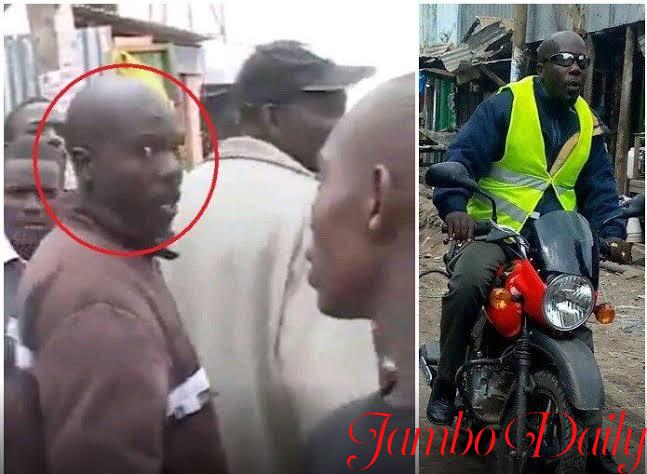 Musyoka was heard lamenting that his name is known all over the country yet he is languishing in poverty. He asked well-wishers to offer him a job or a connection that can lead to a job.
'Nitakufinya' man meant no harm.
On the other hand, Aron the Mfinyaji claimed that he did not mean to harm Musyoka at all, but was just angered by his speech.
According to Aron, Musyoka's fingers got hurt when he was working for a certain company, and not by an electric fault as he had claimed in the interview.
He said that Musyoka was damaging the reputation of Kenya Power and Lighting Company(KPLC), which prompted him to threaten him.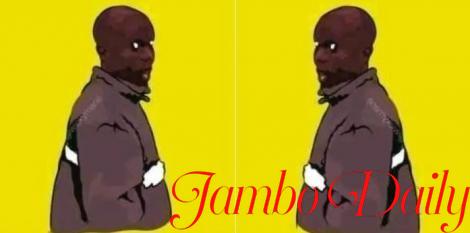 Despite his controversial statement against Musyoka, the father of six, who also lives in the slum revealed that he had lived without electricity since January 2020.
This was after power transformers were pulled down in a KPLC crackdown aimed at clamping down illegal power connections in the area.
Aron also added that he didn't have a job despite his name trending all overt the country. He relies on small business to sustain his family of two wives and nine children.
See Also: Just in!! CCTV Footage of Viral Shooting at Moi Avenue in Nairobi!
Kenyans reactions on social media.
The viral 'Nitakufinya' clip has been circulating on the streets of social media for the last one week now, with Kenyans using it to create Memes and funny video clips.
Netizens are now appealing to the business community to offer the two guys a job, preferably an advertising deal or a brand ambassador deal. Others have however condemned the 'Mfinyaji', with some claiming that he might have ties with illegal power dealers in the slum. Some suggest that he should be arrested while others claim that it was just a joke and the man should be left alone.
What is your take about this story? What do you think should be done to Aron and Musyoka? Share your views in the comments section below.
Here is the interview video as seen by Jambo Daily: