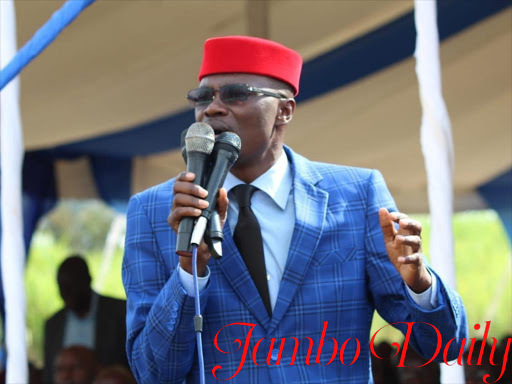 MP Barasa Denies Assault Charges, Freed on Ksh 100,000 Cash Bail.
Kimilili constituency member of parliament Didmus Barasa was on Monday august 2 arrested and arraigned in court over charges of committing grievous bodily harm against a local artist and contractor commonly known as Steve Kay.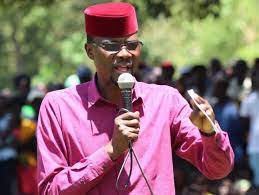 The incident occurred on Friday July 30 2021 at Lurare Baptist Primary School in Kimilili constituency.
Appearing before Kimilili law courts magistrate Gladys Adhiambo on Monday August 2, Barasa denied the charges and was released on a bond of Ksh 150,000 and a surety or cash bail of Ksh 100,000.
The case is set to be mentioned on September 27, 2021.
According to the contractor whose real name is Stephen Masinde, the MP had allegedly contracted him to renovate a total of 5 classrooms at a cost of ksh 3.4 million.
However, upon completion of the work, the MP had refused to pay him his dues. This prompted Masinde to lock the classrooms which Barasa was set to launch on the same day.
Kimilili MP arrived at the occasion in high moods and waved to the residents and pupils before proceeding to the renovated classrooms. His good mood however changed suddenly as he realized that the classrooms had been locked and he could not launch them as he had planned.
Infuriated, Didmus turned rough on Masinde and hit him hard on the face, sending him staggering to the mercies of the crowd.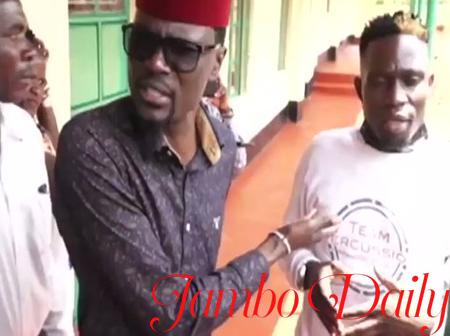 In a video clip circulating online, Didmus is seen trying to open one of the classroom doors before realizing that it has a padlock mounted on it. It is then that he turns to Masinde with an angered face and after a few seconds, Masinde is seen struggling to maintain his balance after a hard blow from Barasa.
Read: Ruffle as Ford Kenya Exits NASA To Join One Kenya Alliance.
Despite the clear evidence seen on the clip, Barasa has denied the charges in court and stood his ground as he had did earlier before appearing in court.
Addressing journalists shortly after the court session, Masinde's lawyer Brian Khaemba said justice must prevail for his client. He also lauded the police for moving swiftly to arrest the MP whom he says should serve as an example to other with the same traits.
"We want to laud the police for swiftly arresting the MP whom we want the courts to ensure that he serves as an example to other leaders with such traits," said Khaemba.
Barasa however claimed that he only approached the contractor with an aim of informing him to zip up his trouser which was unzipped but he panicked, thinking that he would beat him up.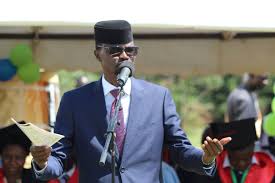 He also alleged a political war against him by lawyer Khaemba whom he claims is seeking to succeed his parliamentary seat in the coming elections.
Read: Former Meru, Imenti Central Mp is Dead
MP Didmus Barasa was speaking at a nearby Namasada primary school on Friday shortly after the scuffle that ensued between him and the contractor.
Via Citizen Digital.