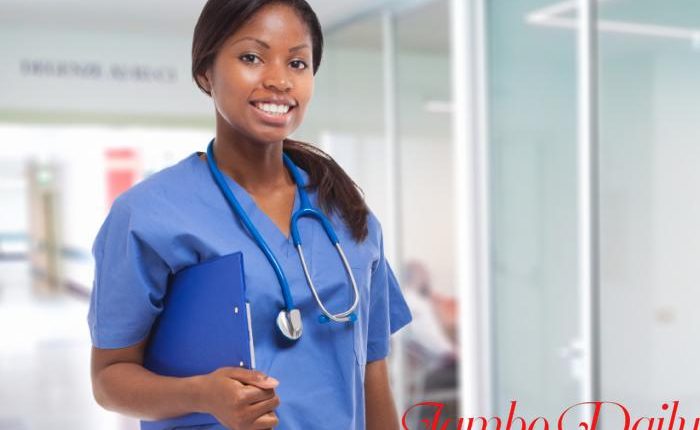 Most Marketable Medical Courses in Kenya, Salaries and Qualifications.
Medical Courses come in various categories and classifications. Medical courses are arguably the most marketable careers in Kenya today, with employment guaranteed shortly after graduation. This is because Medical practitioners are needed in almost all social institutions in society.
Healthcare is a critical sector of the economy that requires a large number of health workers to run its operations successfully. In view of this, Kenya has invested heavily in educating healthcare providers and dispatching them to serve in various hospitals across the country.
Where are medical courses offered?
Today, there are over 60 universities offering a variety of medical courses in Kenya. This is stepped up with the Kenya Medical Training College (KMTC); a government-established institution fully dedicated to offering quality and affordable education in the field of medicine. The college (KMTC) has 71 branches spread all over the country both in urban and rural settings.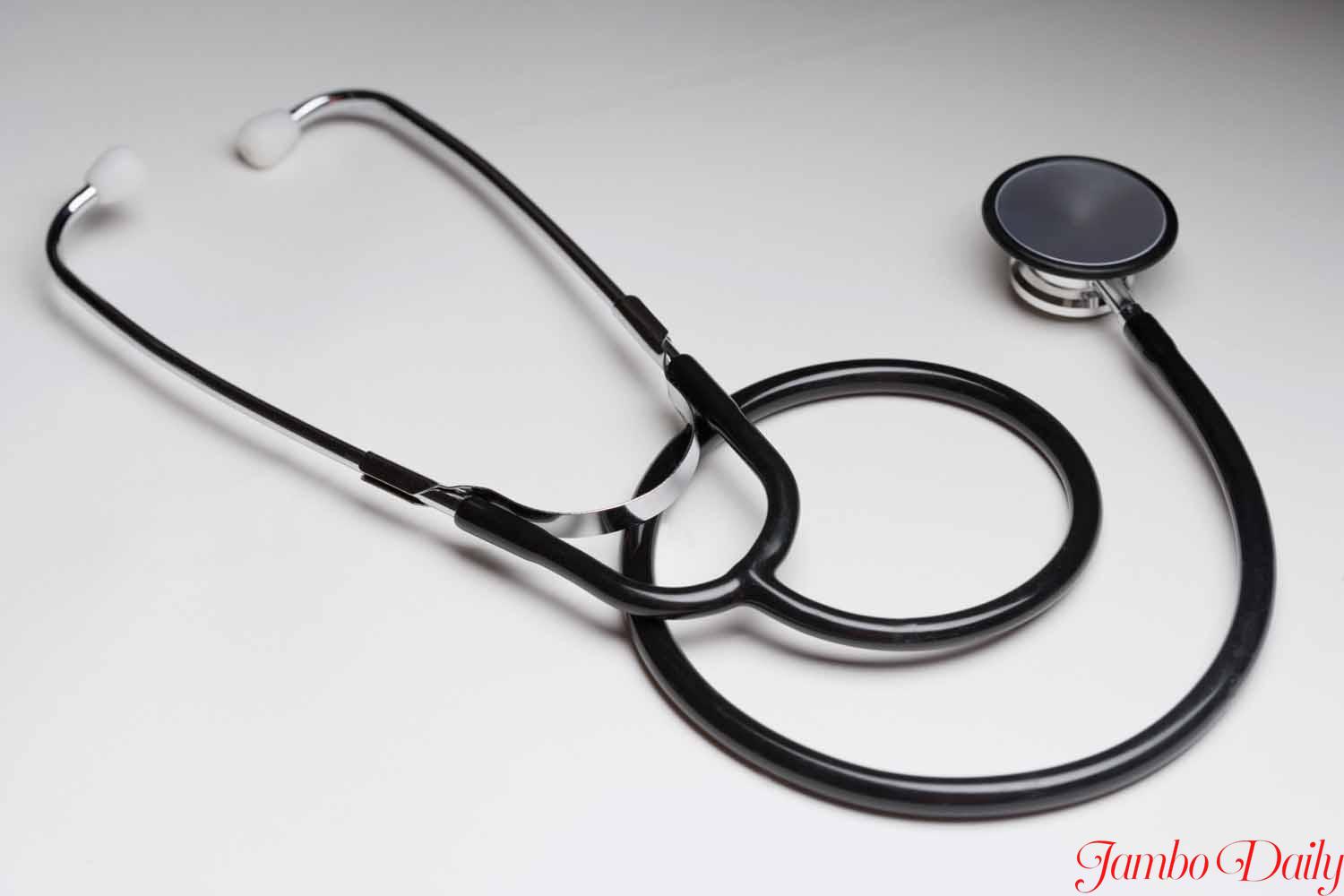 In addition to that, there are hundreds of technical training institutions and about 10 National Polytechnics offering courses in the medical profession such as medical engineering and medical laboratory sciences. All these institutions have continued to train medical practitioners and strengthening the workforce in the health sector.
Where do medical practitioners work?
Apart from the normal hospital setting, we have other institutions such as schools, churches, military, prisons, and NGOs that require medical personnel amongst themselves in order to manage their health departments effectively.
There are many courses that one can pursue as a medical practitioner in Kenya. Certainly, not all of them are marketable. This article outlines a list of the most marketable medical courses in Kenya that one can pursue and land a job upon graduation.
1. Bachelor of Medicine and Bachelor of Surgery (MBCHB).
Bachelor of medicine and surgery is beyond reasonable doubt the most marketable medical course in Kenya as of now. Physicians and Surgeons taking this course undergo vigorous training of not less than 6 years, which involves in-class training, practical clinical lessons, and research. After a long period of training, the graduates are dispatched to the job market which normally begins with an internship program before one is fully absorbed as a physician.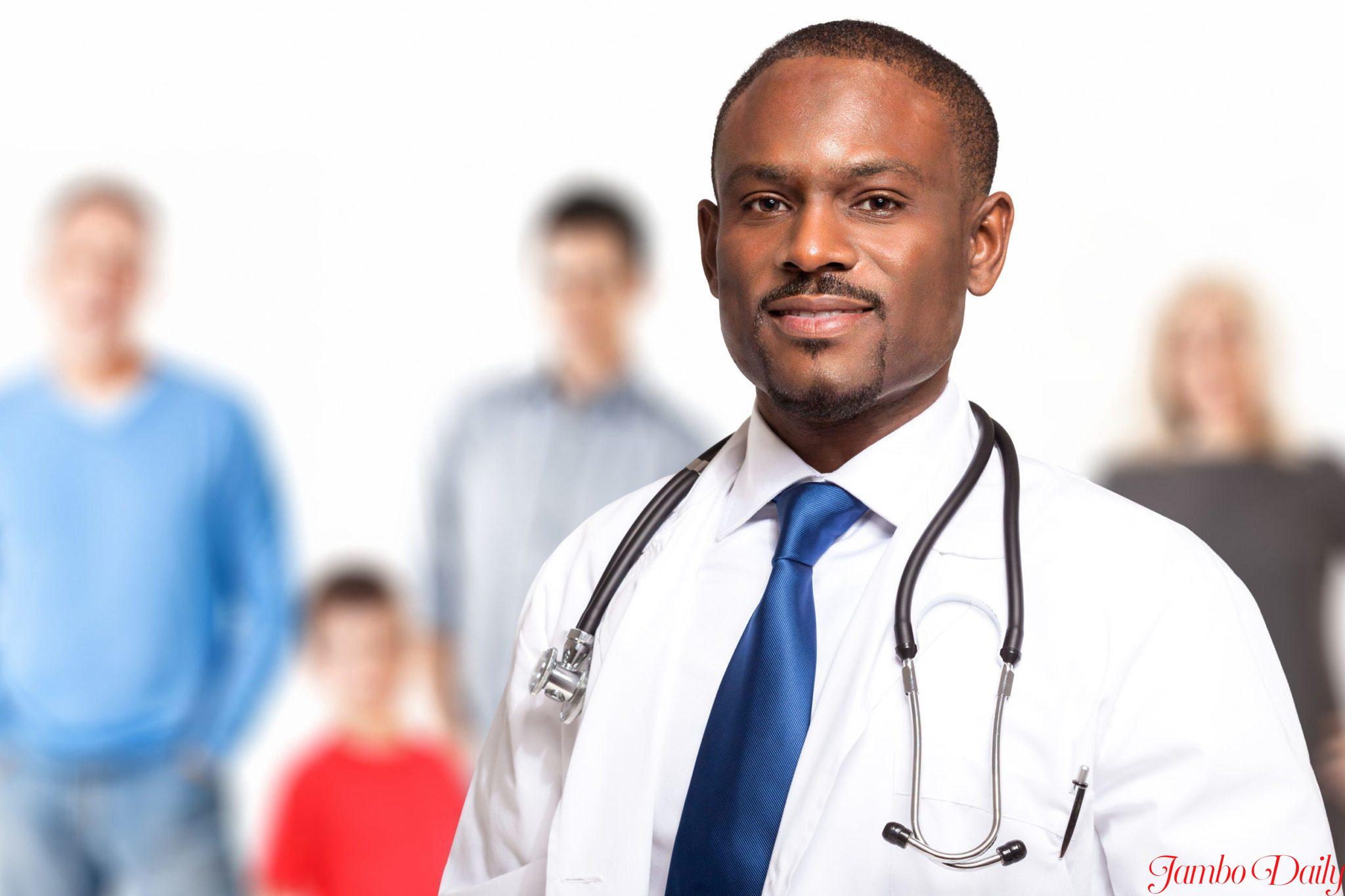 A candidate who wishes to pursue a bachelor of medicine and surgery in Kenya must have scored the minimum university entry grade of C+ and have at least a grade of B in the following subjects: Biology, Chemistry/Physics, Mathematics/Physics. A certified physician in Kenya earns a basic salary of between Ksh 127,000 and Ksh 583,000.
2. Clinical Medicine.
Clinical medicine is a medical course that deals with the direct diagnosis of the patient and administration of drugs. Medical practitioners in this field assess the patient, diagnose, treat and administer measures to prevent disease and infection.
In order to pursue a clinical medicine course, a candidate must have scored a good grade in biology, English, mathematics, and physics, or chemistry. The exact grades depend on whether the candidate wants to pursue a diploma or degree course. The average monthly salary for a clinical officer in Kenya is ksh 80,000.
3. Bachelor of Nursing.
Nurses are very fundamental workers in the health sector, they perform complex tasks and help out the doctors with their technical work in the hospitals. A nurse is typically trained to perform basic tasks that a doctor can also perform in the absence of a nurse. It is the nurses who receive patients and conduct first aid to them before they see a doctor or a clinical officer.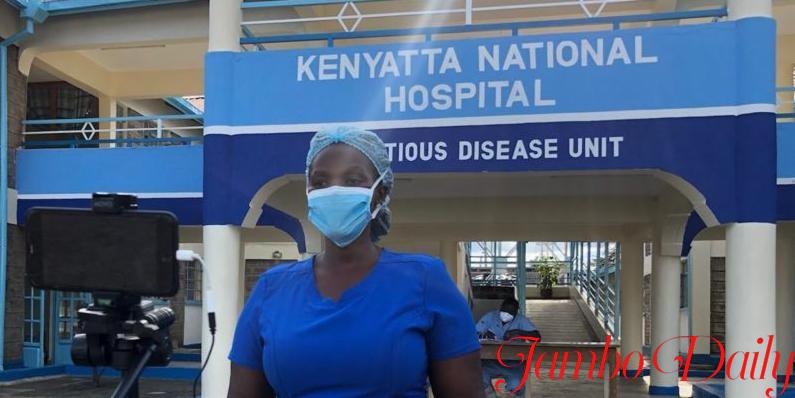 To pursue a bachelor of nursing course in Kenya, a candidate must have scored a B in biology, chemistry, English/Kiswahili, and a C+ in mathematics or physics. The average salary for a typical nurse in Kenya ranges from ksh 70,000 depending on experience, expertise, and level of education.
4. Pharmacy.
A pharmacist is a healthcare professional who deals with the usage, preservation, and prescription of drugs. A pharmacist, also known as a chemist or druggist issues guidelines on how to use medications and warns of any adverse effects that may arise from taking the medications. They complete the prescriptions issued by doctors, clinical officers, or nurses.
A pharmacist may also be consulted in the research and testing of new drugs. They work in pharmacies, hospitals, clinics, universities, and government agencies. To qualify for a bachelor of pharmacy in Kenya, a candidate must score good grades in Biology, Chemistry, Physics/mathematics, and English/Kiswahili. A typical pharmacist in Kenya earns an average salary of ksh 100,000.
5. Medical Engineering.
Medical Engineers perform the basic role of assessing and checking medical equipment to make sure that they are functioning properly. Examples of medical equipment include insulin pumps, pressure mattresses, X-Ray machines, MRI scanning machines, Ultrasound scans, Echo Cardiograms, etc…
A medical engineer may also be consulted in research, testing, and evaluation of medical equipment as well as advising hospitals on which medical devices to purchase.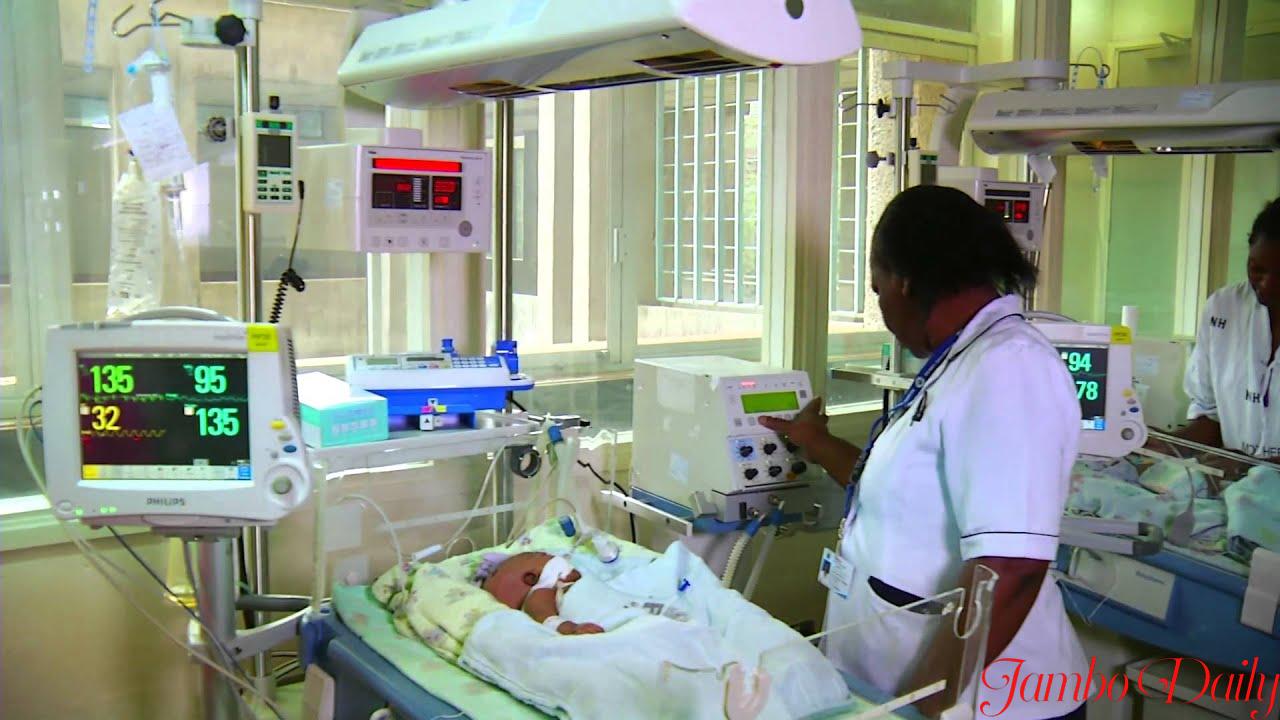 Qualifications for studying medical engineering include a pass in chemistry, physics and mathematics. An average medical engineer in Kenya earns a basic salary of ksh 90,000.
6. Health Records and Information Management.
A health records officer implements health record policies and guidelines to provide advice on disclosure, confidentiality, and security of health records. They also analyze medical records data, review information systems, and store the records safely for future reference.
To study a health records course in Kenya, a candidate must score a C+ in English, Biology/Biological Sciences, and physics/mathematics. A typical health records officer in Kenya earns a basic salary of ksh 24,000 to ksh 124,000 depending on the level of education and experience.
7. Medical Laboratory Sciences.
A medical laboratory Science course prepares and equips students with essential skills required to work in places such as hospitals and clinic labs, forensic labs, veterinary clinics, industrial research labs, molecular biotechnology labs, agricultural research centers, schools, and universities.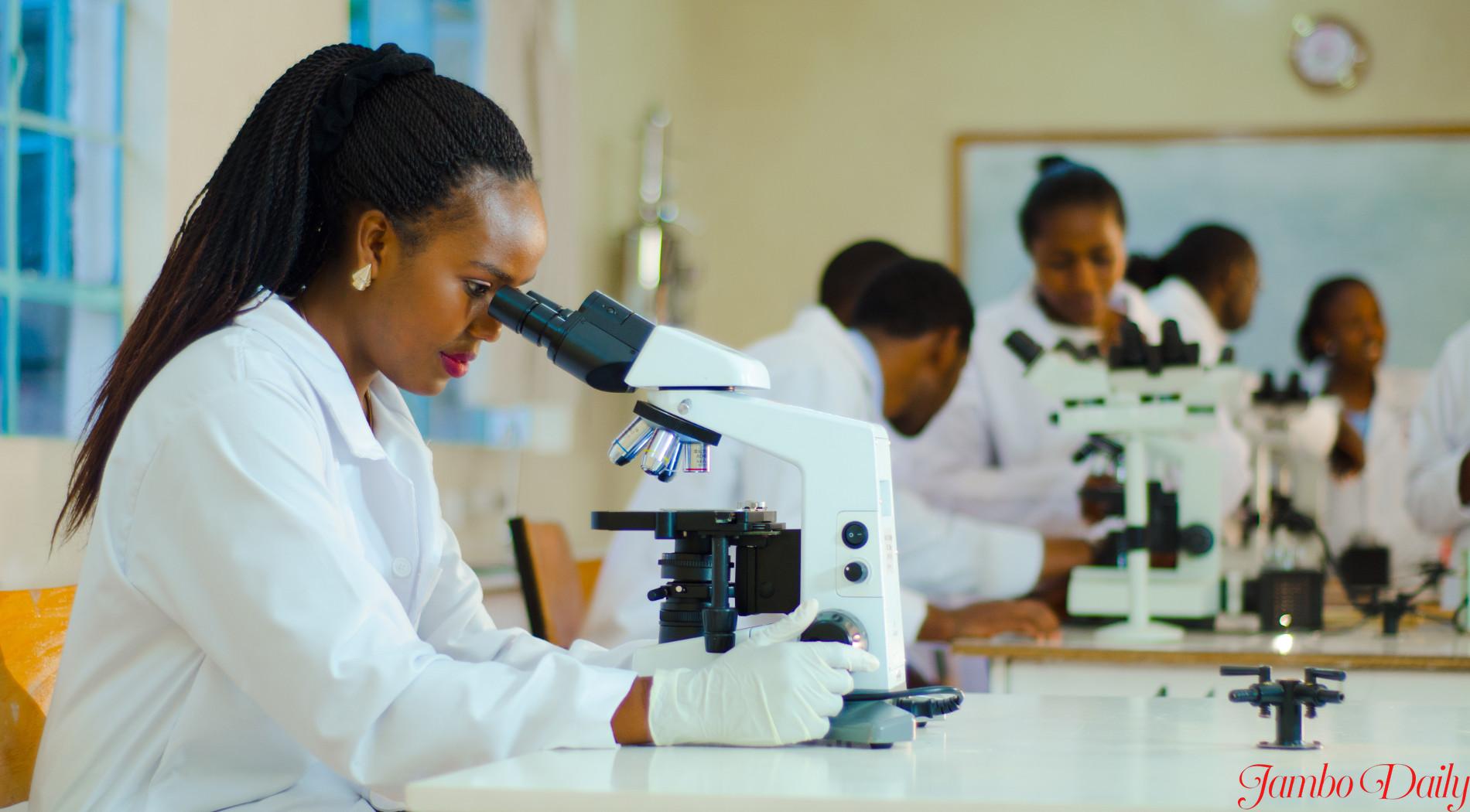 A candidate must score good grades in biology, chemistry, physics/mathematics, and English/Kiswahili to study this course in Kenya. A typical medical laboratory scientist in Kenya earns an average basic salary of ksh 400,000 depending on the level of education and job experience.
See also: Medical Courses to Pursue with KCSE D+ at KMTC
8. Radiography.
Radiographers use radiation to provide images of tissues, organs, bones, and vessels in the human body which are used in diagnosing patients. The radiologist/physician reads or interprets the results by examining the images on a close margin.
A candidate who wishes to pursue a course in radiography must have scored a good grade in Mathematics, Physics, Biology, and English/Kiswahili. A competent radiographer in Kenya can earn a salary of up to ksh 600,000 or more.
9. Dental Surgery/Dental Technology.
Dental Surgery involves the examination, diagnosis, and other operations done to correct damage to teeth, refill uproot and replace teeth that are damaged beyond repair. A dental surgeon may work in a hospital, medical clinic, or dental unit.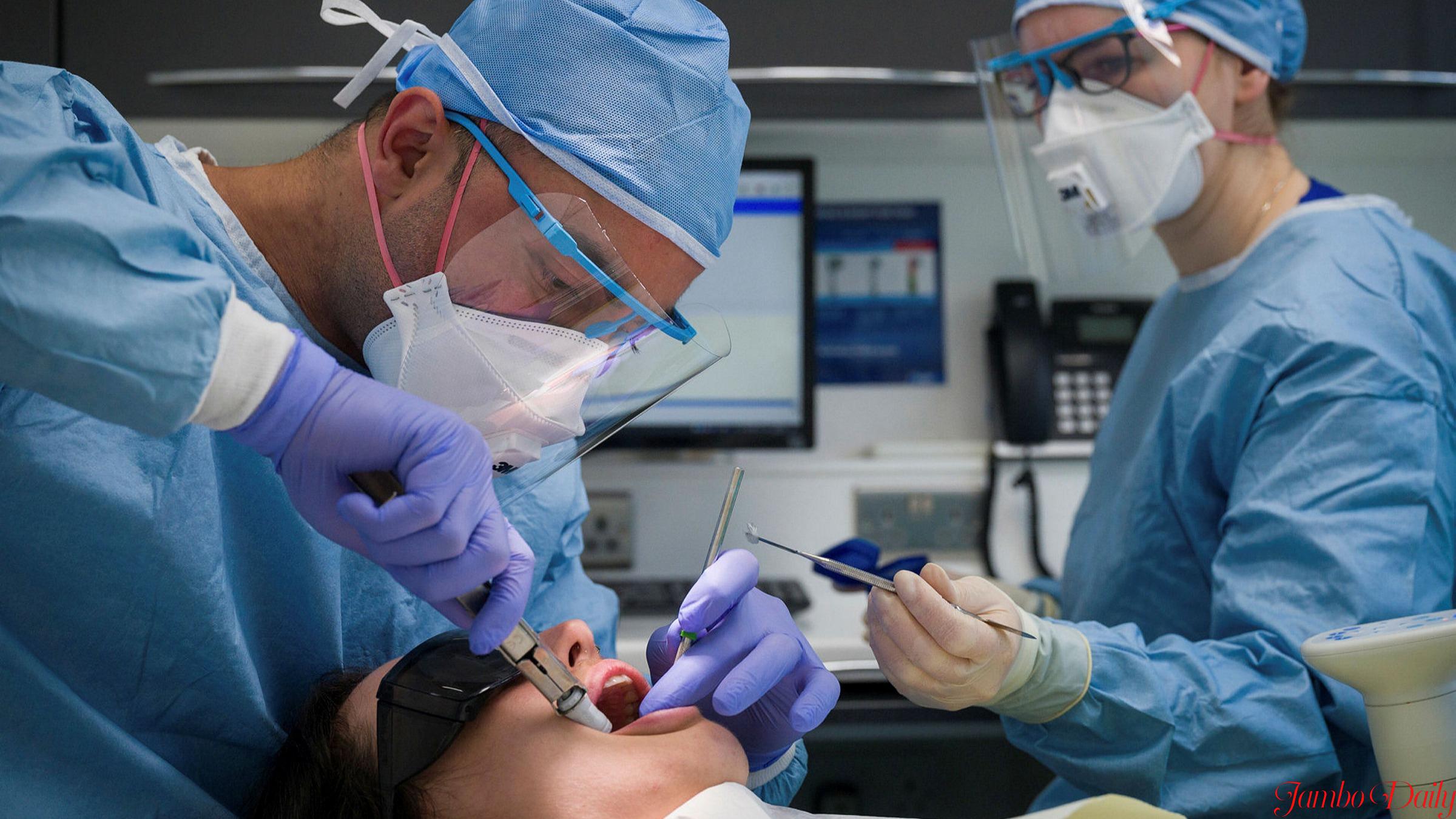 A candidate must have scored good grades in Biology, Chemistry, Physics/Mathematics, and English/Kiswahili. A dental surgeon or a dentist in Kenya earns a basic salary of ksh 168,000 to ksh 580,000 per month.
10. Public Health.
Public health is a medical field concerned with protecting the health of the populations which can range from a local neighborhood to an entire country or world. Public health work is achieved by promoting a healthy lifestyle, researching disease and injury prevention as well as disease detection and prevention.
A public health course requires a pass in Mathematics, Biology, and English/Kiswahili. A typical public health officer in Kenya earns an average basic salary of ksh 49,000, depending on the level of skill and knowledge as well as experience.
Read more on marketable medical courses in Kenya here: list of marketable medical courses in Kenya