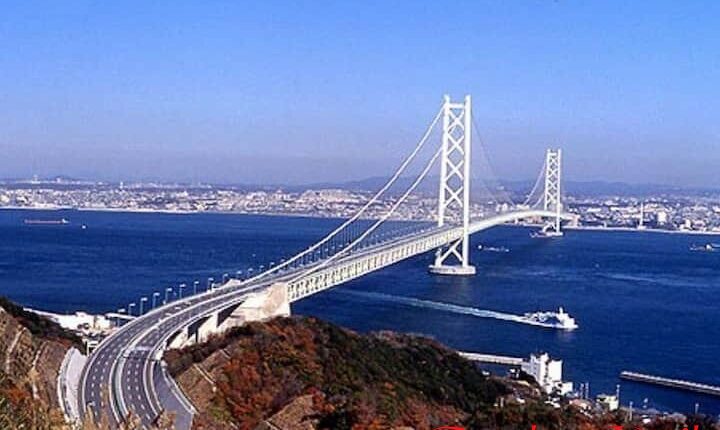 Most Expensive Roads in Kenya 2021.
You will find the list of most expensive roads in Kenya here.
Over the last few years, Kenya has invested heavily in infrastructure with an aim of improving the country's economy that has been growing steadily over the years. One of the most fundamental infrastructures that the Kenyan government has invested in is the construction of roads and highways to enhance the swift movement of people and goods from one location to another.
This has been achieved through three authorities that are tasked with overseeing the construction and Maintenace of various roads at different levels in the country. These include Kenya National Highways Authority (KENHA), Kenya Urban Roads Authority (KURA), and Kenya Rural Roads Authority (KERRA).
This article outlines the most expensive roads in Kenya as of 2021, highlighting their length in Kilometres, cost and year of construction or completion.
1. Nairobi-Mau Summit Toll Highway- Ksh 160 Billion.
This is an upcoming project and arguably the most expensive road that is expected to cost the government a whopping Ksh 160 Billion. The highway is expected to stretch for a distance of 233 Kilometres from Nairobi all the way to Mau Summit.
The road is expected to widen the existing Rironi-Mai Mahiu-Naivasha road as well as a partial upgrading of the old Nairobi-Nakuru Highway. Its construction commenced in September 2021 and is expected to be completed in 2 years' time. The contractors will then take control of the road and charge a toll fee for a period of 30 years until they recover their money.
2. Nairobi Expressway- Ksh 65 Billion.
The Nairobi Expressway, which is currently the talk of the town is expected to stretch from Mlolongo through JKIA and Nairobi CBD to Waiyaki way in wetlands, covering a distance of 27 Kilometres.
The Iconic expressway is expected to cost a whopping Ksh 65 Billion. The China Road and Bridge Corporation, which is constructing the highway shall charge a toll fee of Ksh 300 per day for 27 years to recoup its money before rendering the road to the state.
3. South Sudan Link Road- Ksh 37 Billion.
The road, which is being constructed by the Kenya National Highways Authority KeNHA shall connect Kitale-Kapenguria-Lokichar-Lodwar-Kakuma and Lokichar Town, covering a distance of 30 Kilometres.
4. Kenol-Sagana- Ksh 32 Billion.
The 120 Kilometre road project running from Kenol market to sagana shall connect The Nothern Corridor to Thika and Nairobi and the ongoing Lamu Port-South Sudan-Ethiopia-Transport (LAPSSET) project.
5. Thika Super Highway- Ksh 32 Billion.
The dual carriage highway which connects Thika, Nairobi and Garrisa was pioneeered by the former president Mwai Kibaki in 2009 and took 4 years to construct. The 50 Kilometre road was officially commissioned by President Mwai Kibaki in 2012 and is marked as one of his greatest achievements in his reign.
6. Dongo Kundu Road- Ksh 24 Billion.
This road stretches for approximately 9 Kilometres and was constructed to ease traffic congestion at the Likoni Ferry. President Uhuru commissioned the completed phase one of the project in 2018 and the phase two is yet to be unveiled.
Read Top Ten Best Football Stadiums In Kenya 2021.
7. Kibwezi-Kitui-Migwani Road- Ksh 18.4 Billion.
The 192 Kilometre road which is part of the Nothern Corridor Transport Development Project is being constructed by a Chinese Firm. The road shall pass by Kitui and Makueni counties, tracing its roots from Kibwezi to Migwani.
8. Southern By-Pass- Ksh 18 Billion.
The 29 Kilometre road which stretches from Nairobi-Mombasa Road junction to Likoni road shall be mainly used by freight trucks. It will allow motorists from Mombasa Road heading to Western Kenya to bypass Nairobi CBD, and is therefore known as southern by-pass.
9. LAPSSET- Ksh 17.9 Billion.
This is an infrastructural development project between Kenya National Highways Authority (KeNHA) and China Communication Construction Company Ltd with an aim of constructing the Lamu-Ijara Garissa road and several link roads associated with it.
The road begins at Lamu county and heads to Garissa and shall cover a distance of 453 Kilometres. It is with no doubt one of the most expensive roads in kenya.
10. James Gichuru Road- Ksh 17.5 Billion.
In a bid to improve the performance of Waiyaki way, the Kenya National Highways Authority Pioneerd the project of expanding the 25 Km James Gichuru road into a superhighway with dual carriage. The road construction was completed in 2020 and it operations commenced immediately.
Read Top Ten Driving Schools in Kenya, Charges and Contacts.
11. Western Bypass- Ksh 17.3 Billion.
The 16.7 Kilometre road construction commenced in March 2019 with an aim of constructing several interchanges, overpasses and underpasses from Gitaru in Kiambu to Ruaka.
The China Road and Bridge Corporation (CRBC) was contracted to put up the road which cost a total of Ksh 17.3 Billion to construct.
12. MPARD Phase One- KSh 12.6 Billion.
The 11 kilometre road which links Miritini-Mwache Road is among the most expensive roads in Kenya. It was constructed at a cost of KSh 1.15 billion per kilometre, amounting to Ksh 12.6 Billion.
With no doubt, these are the most expensive roads that Kenya has constructed as of 2021. The China Road and Bridge Coorporation seems to have won the trust of government as it is awarded most of the big projects with a blend of other Chinese and Kenyan companies competing for the rest.