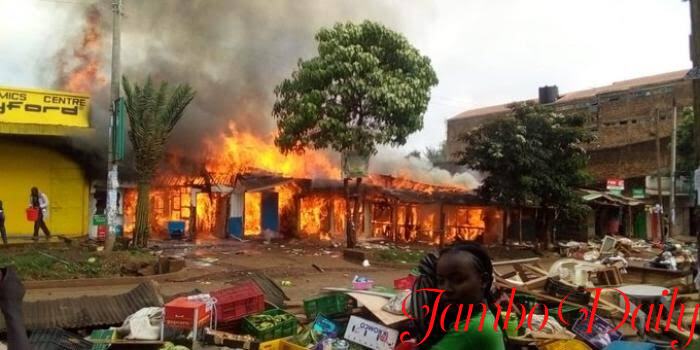 Meru National Polytechnic Closed Indefinitely Amid Demonstrations.
The Meru national polytechnic has been closed indefinitely following a series of demonstrations and students unrest that has been witnessed since the elections day on Friday 16 July 2021.
The institution was shut down on Monday 19 July, information that was communicated by the principal Eng. Stephen Rukaria.
In a memo seen by Jambo Daily, the principal has directed all students to vacate the polytechnic within 30 minutes. All NYS students are required to report to yatta. The institution shall remain closed until further notice.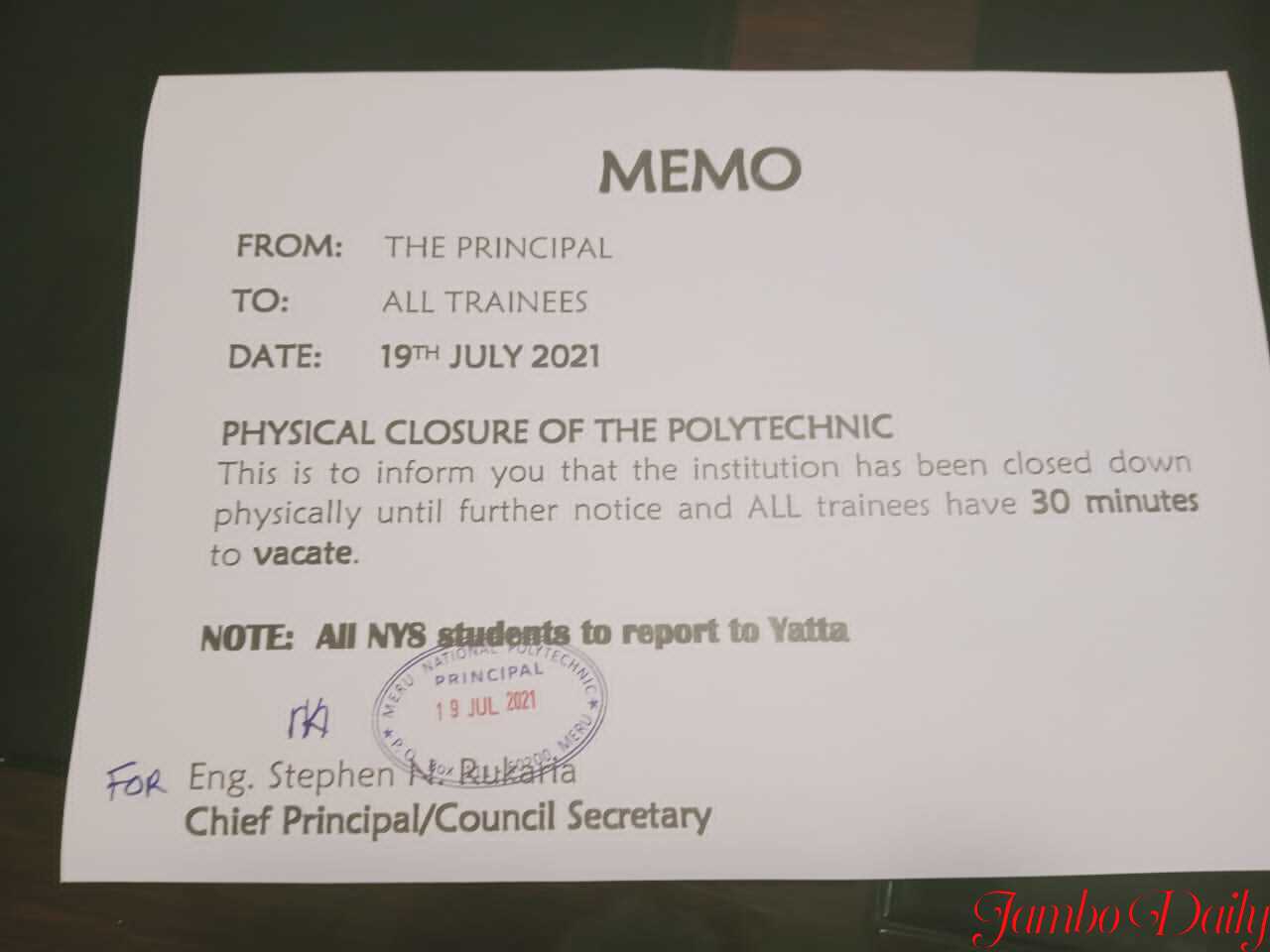 This comes just after the institution conducted a election that went south on Friday July 16. Claims were raised that the elections had been rigged, which stirred tension and unrest among students, leading to the sudden demonstrations.
In the mid-morning hours of Monday, video clips emerged showing a feud between the officers and students. The situation seems like a tit for tat game whereby the officers fire teargas at the students, who in turn respond by hurling hundreds of stones towards the officers.
The institution was on the spot again last year as students went on the rampage following the brutal murder of one of thier own. In the past incident, students ambushed the streets on Meru-Makutano junction and destroyed property worth millions of cash.
They also set ablaze a local business settlement near the town claiming that it was a hideout for the goons who attacked and killed one of them.
In a bizarre incident, students hilariously hijacked one of the police land cruisers and ousted the officers before one of them took to the steering wheel, taking his colleagues for a tour around the town. The clip went viral all over the country and dominated the streets of social media for days, with some terming the incident as insane.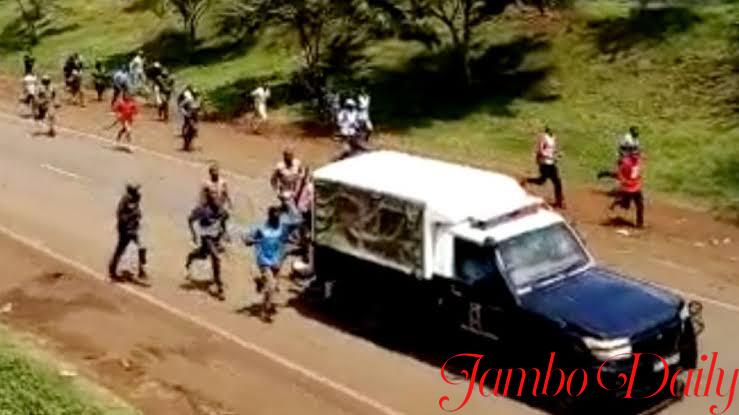 Meru National Polytechnic is one of the 8 National polytechnics established in Kenya meant for imparting technical skills and knowledge to the young generation. The institution currently offers Artisan, certificate and diploma programs.